What book will you read next?
For any reader, this is an eternal question: what will you read next?
For some of us, the book depends on the mood we're in and what we feel like readers, for others it might be a very well organized to-be-read list, and for others still, it might be as simple as what's available and easy to get my hands on!
I'm not sure what kind of reader you are, but I tend to be a mixture of the first and the last, with only a little bit of the middle one thrown in there.
But, since this is a question we all face, multiple times, I thought I'd bring you some help and recommendations today from the experts – book bloggers!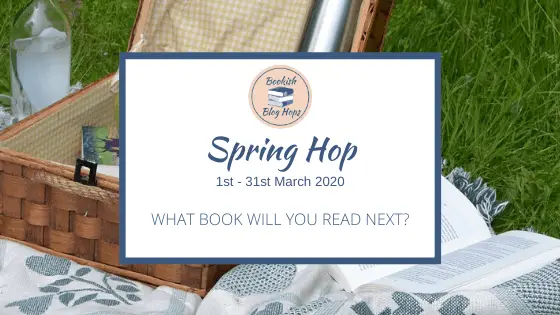 Spring Hop 2020
I am participating in the Spring Hop hosted by Jo at the Bookish Blog Hop group. I always love being part of one of Jo's blog hops because I get to work with so many fabulous book bloggers!
So, without further adieu, check out what these book bloggers are reading next!
Bookish Blog Hop Spring 2020
Photo Credit: www.ericarobynreads.com
The next book that I'm hoping to pick up is The Patience of a Dead Man by Michael Clark. If this post goes live and I still haven't gotten to this one, I'm going to be so embarrassed! Ha! Michael sent me copies of this book as well as book two, Dead Woman Scorned. I've been seeing so many blogging friends raving about these books so I'm very excited to dive in!
Photo Credit: www.bewitchedreader.com
Photo Credit: https://talesofanaturalspoonie.com/
The next book I am planning on reading is The Sustainable(ish) Living Guide: Everything you need to know to make small changes that make a big difference by Jen Gale. For the last few years I have been focusing on living a slower life and making more sustainable choices. However being a busy Mum of four, helping my husband with his business and juggling health issues it can feel like an impossible task. Having read the blurb for The Sustainable(ish) Living Guide I am hopeful it may help. Here it is for you: 
"Easy, do-able, down to earth ideas and suggestions for everyone to help save the planet.
If you want to save the planet, but your to-do list is already pretty long and remembering your re-usable coffee cup feels like a Herculean task, then this is the book for you. Covering every aspect of our lives from the stuff we buy and the food we eat, to how we travel, work, and celebrate. This book provides stacks of practical, down to earth ideas to slot into your daily life, alongside a gentle kick up the butt to put your newfound knowledge into action.
Practical tips include unsubscribing from all the tempting emails that drop into your inbox with details of the newest clothing range or the latest sale, and keeping a mug next to your kettle to work out how much water you actually need to boil each time, as overfilling kettles costs British households £68 million on energy bills each year.
Find out how to fit "sustainable living" into your life, in a way that works for you. Change your impact without radically changing your life and figure out the small steps you can make that will add up to make a big difference (halo not included)."
Photo Credit: http://www.upstreamwriter.blogspot.com/
According to my TBR list, the next ebook I'm going to be reading is A Splash of Truth, the third book in the absolutely delightful Talented series by Amy Hopkins.
I've read the first two books twice, once in the "first edition" when it was going to be more of a gritty urban fantasy mystery thriller type thing… and the second edition, where she tweaked it to be more of a "cozy urban fantasy" and my gosh, what a difference! In a good way, for sure.
The series is freaking adorable, and I feel like I can take these characters more seriously in this new "class" of genre, and yet they're still the same vivid, diverse, wonderful characters I fell in love with the first time around! 
The next book on my nightstand that I'll be reading is probably Spinning Silver by Naomi Novik--goodness knows I've waited long enough for that one, I absolutely have to read it!
Photo Credit: https://www.robinlovesreading.com
This is a very difficult question to answer as I am writing this comment a month or so before it will be published. I read at least two books a day so anything I say I want to read will hopefully be read by then.
I create a TBR in one of the Goodreads groups I am in. I will post it here and am rather interested to see how close I stuck to it by the end of March. It is My 2020 Reading Plan....
I am currently reading: Truths I Never Told You by Kelly Rimmer
Photo Credit: https://lovelyaudiobooks.info/
I'm a total mood reader so I know which book I'll read next about 2 minutes before I start reading it.
Right now, I think the next audiobook I'll be listening to will be book 2 in the Sins of the Cities series by K.J. Charles. I was more organized when I was doing the audiobook marathon. Now I'm all over the place again with my books. Maybe I'll have to do the audiobook challenge again soon!
Photo Credit: http://www.catsluvcoffee.com/
I have two that I'll probably need to start next. One is Food Fright by Nico Bell and the other is Make Me Whole by AK MacBride.
A horror novella for Cats Luv Coffee and a romance that I'll be reviewing for Wicked Cool Flight! Can't beat variety, huh?
Being a blogger for two very different blogs makes for a strange companionship.
Photo Credit: http://www.jolinsdell.com/
My TBR is huge at the moment. As I'm taking part in several reading challenges this year I'm taking a more planned approach to it than I usually do. My next read is 1996 by Kirsty McManus. I chose this one for my book that has a number in its title task of the Armed With A Bingo challenge. 
About the book:
When food blogger Anna Matthews takes a vitamin supplement that thrusts her back in time to 1996—and into her sixteen-year-old body—she is naturally a little shocked. But after a hasty re-assimilation, she decides to take advantage of this amazing second chance to view her teenage years from a more mature perspective.
But with the effectiveness of each dose only lasting twelve hours, and any new actions initiated in the past having no effect on the future, Anna wonders whether taking it again would serve any purpose.
Of course, curiosity gets the better of her, and she soon becomes addicted to travelling back in time to relive what she originally believed to be some of her best memories.
Knowing that her husband grew up in the same area—and with him unwilling to talk about the past—Anna decides to track him down in 1996. But an unexpected discovery forces her to make a heartbreaking decision that will change both her and her husband's future forever.
Photo Credit: www.writersideoflife.com
I have a thing for witches at the moment. Call it research for the next book I will be working on. In that vein, I will be reading Witchful Thinking which is the second book in the series by Andris Bear.
The first is called Enter the Witch. This is a delightful set of cozy paranormal stories about regular women doing irregular things. And I'm here for the romance element!
What I'm Reading Next
So you've heard from everyone else, now it's my turn! What am I reading next? Well, for my Read Around the World Challenge I'm reading a book set in Brazil, Angel Falls by Connie Mann.
And then I'm also reading Exactly As You Are: The Life and Faith of Mister Rogers by Shea Tuttle. I got this recommendation from a friend and haven't been disappointed!
While I'm probably one of the few people my age that didn't grow up on Mr. Rogers (we didn't have a TV when I was a kid, but that's another story!), but I have always had a lot of respect for him as a person and a personality. This book pretty much cements that!
So what are you reading next? I'd love to hear! Leave me a note in the comments with what book is next for you!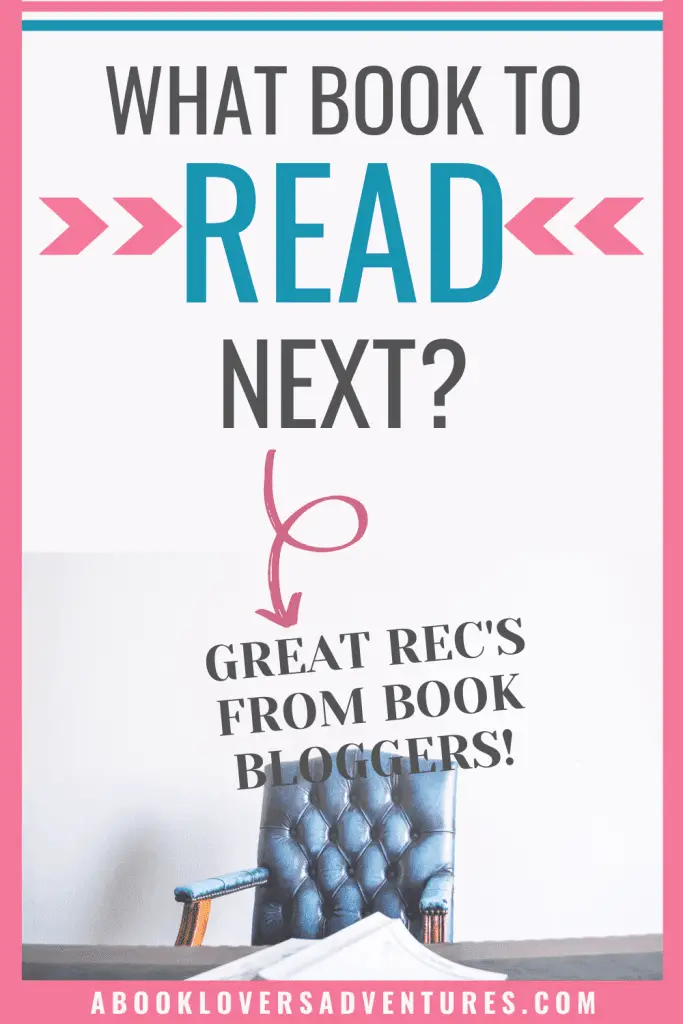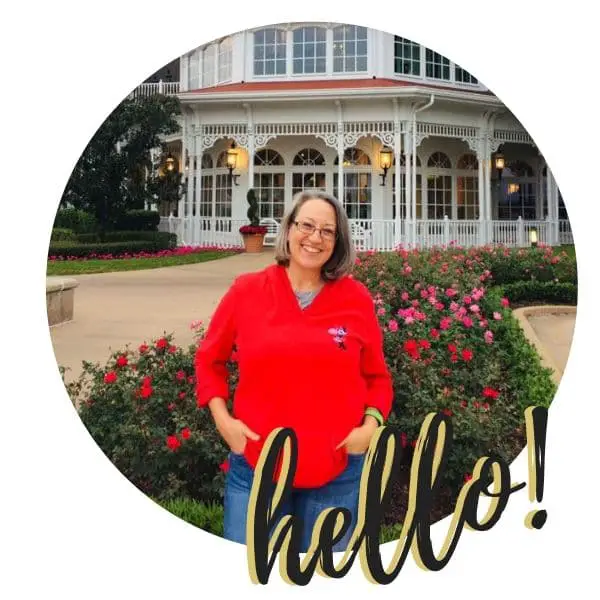 Becki is the author and founder of A Book Lover's Adventures. She has a degree in elementary education, has worked and volunteered in libraries for years, and spent several years in the travel industry. All of this has led to a love of books and travel. Becki loves to share her love by finding literary escapes to share!