Book Review – Amari and the Night Brothers
Thank you again to The Write Reads for letting me in on this blog tour.
Another fun Middle Grade book full of magic, surprises, challenges and betrayal! Read on to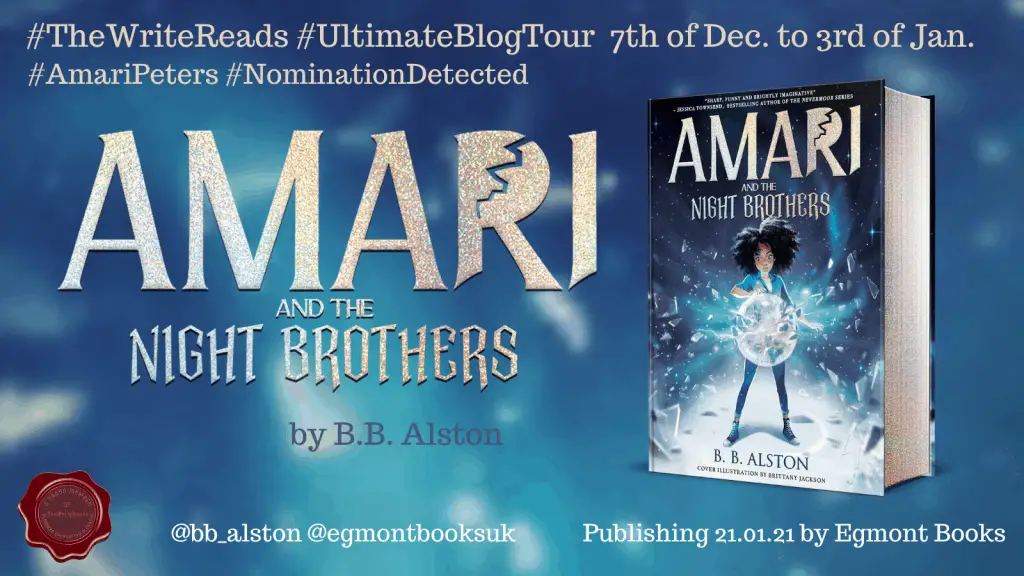 Summary of Amari and the Night Brothers
Amari Peters has never stopped believing her missing brother, Quinton, is alive. Not even when the police told her otherwise, or when she got in trouble for standing up to bullies who said he was gone for good.
So when she finds a ticking briefcase in his closet, containing a nomination for a summer tryout at the Bureau of Supernatural Affairs, she's certain the secretive organization holds the key to locating Quinton—if only she can wrap her head around the idea of magicians, fairies, aliens, and other supernatural creatures all being real.
Now she must compete for a spot against kids who've known about magic their whole lives. No matter how hard she tries, Amari can't seem to escape their intense doubt and scrutiny—especially once her supernaturally enhanced talent is deemed "illegal." With an evil magician threatening the supernatural world, and her own classmates thinking she's an enemy, Amari has never felt more alone. But if she doesn't stick it out and pass the tryouts, she may never find out what happened to Quinton.
My Thoughts
What a fun and clever story. It was reminiscent of Harry Potter with the kid who is an outsider, but special. Picked on for no other reason but who he is. The magical aspect of both books in both books was fun and the good vs. evil magicians was clear in both.
I love Amari. Having a young black character from a lower income neighborhood will speak to so many kids. She smart, sassy and willing to go to any length to find her brother.
Going to summer camp at the Bureau of Supernatural Affairs, Amari might have thought life would be a little different for her. It turns out though, there are mean girls everywhere. But, there are also a few people willing to take a chance on her and be a real friend!
Amari takes a chance on making new friends, but is one of them willing to betray her?
Characters
Amari – Black girl from the hood who is going to Johnson Academy on scholarship. She is teased and picked on purely be
Elsie – "So…I'm kind of…a dragon… Well, not a dragon dragon, a weredragon." Elsie is Amari's roommate and becomes her best friend. She's smart, clever and has Amari's back!
Dylan – Pretty much Amari's only other friend at the bureau. Even though his sister is a snob and picks on Amari, Dylan has been there and is her partner during summer camp at the bureau.
Settings
One of the things I found a little confusing with the book is the setting and some of the language. Based on the invitation that Amari received, I assume the setting is near Atlanta, Georgia. But, Amari doesn't speak "southern." Dylan said the queues where long (regarding waiting in line), and a few words were spelled the English (vs. American) way. Made it a little confusing to know where the story took place.
Rosewood low-income housing project – also known as "the 'Wood." Presumably in Georgia, near Atlanta. This is where Quinton and Amari grew up and live with their single mom.
Jolly Roger – "The boat is the size of a school bus and looks like someone literally dropped a small log cabin on the back of it." And this boat can fly, literally!
Vanderbilt Hotel – "The lobby is huge, probably bigger than most people's houses. The floor glistens like it's permanently wet, and tall paintings hang on the walls." Swanky upper class hotel in Atlanta where Amari is dropped off for summer camp.
The Bureau – located inside the Vanderbilt Hotel.
Quotes
Here are some of my favorite quotes from Amari and the Night Brothers by B.B. Alston
"Of course the Black girl from the projects would have an awful badge. Why would I think the supernatural world is any different from my own?"
"People are going to form opinions and say nasty things about you based on nothing more than what you are."
"Agent Magnus knows he dropped a truth bomb right smack on my forehead."
About the Author
B. B. Alston lives in Lexington, SC. Amari and the Night Brothers is his debut middle grade novel. When not writing, he can be found eating too many sweets and exploring country roads to see where they lead.
When Alston pitched his book on Twitter in 2016, he was thrilled to have it picked up with a 3-book deal! So it sounds like we can expect more great things from Amari.
Other Articles you Might Enjoy
Book Review -The Beast and the Bethany
Book Review – The Devil's Apprentice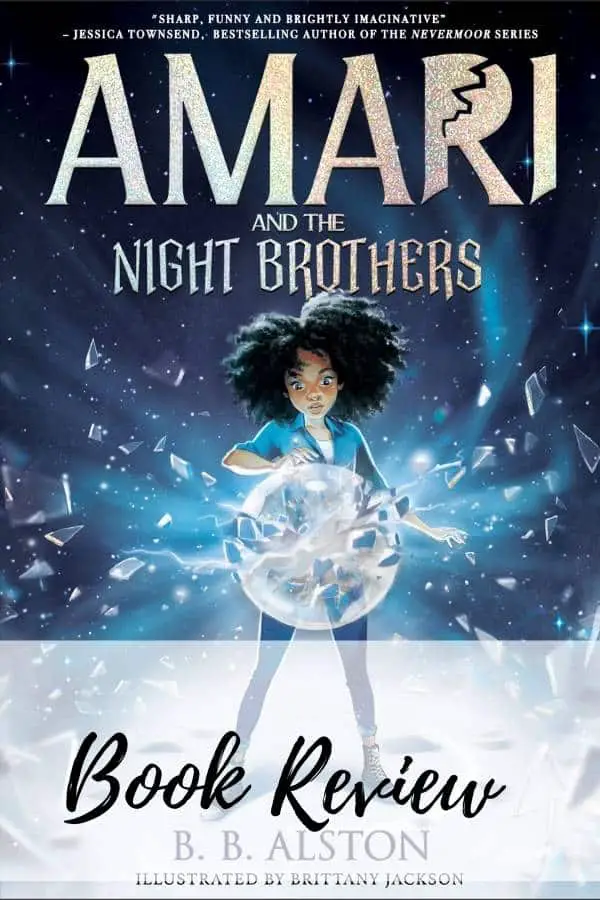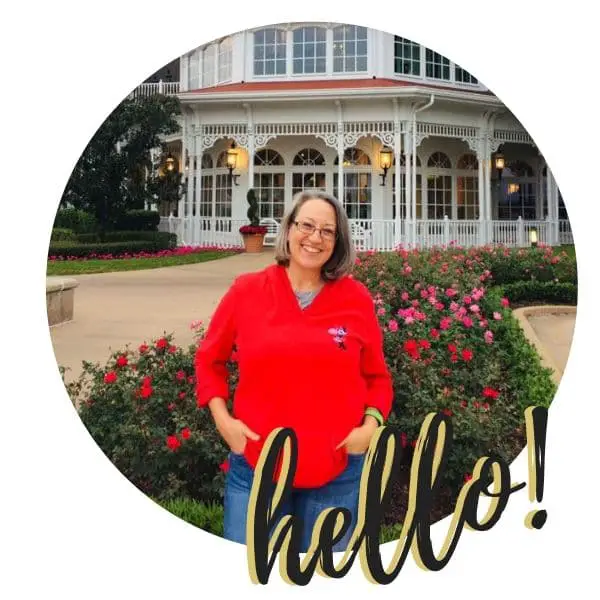 Becki is the author and founder of A Book Lover's Adventures. She has a degree in elementary education, has worked and volunteered in libraries for years, and spent several years in the travel industry. All of this has led to a love of books and travel. Becki loves to share her love by finding literary escapes to share!