Book Review – Bad Habits by Flynn Meaney
Ready for a fun, snarky, feminist YA book? Bad Habits has got you covered.
Thank you to Flynn Meaney, Penguin and Dave from The Write Reads for inviting me to be part of this blog tour. This first chapter review is part of the Bad Habits Ultimate Blog Tour hosted by The Write Reads.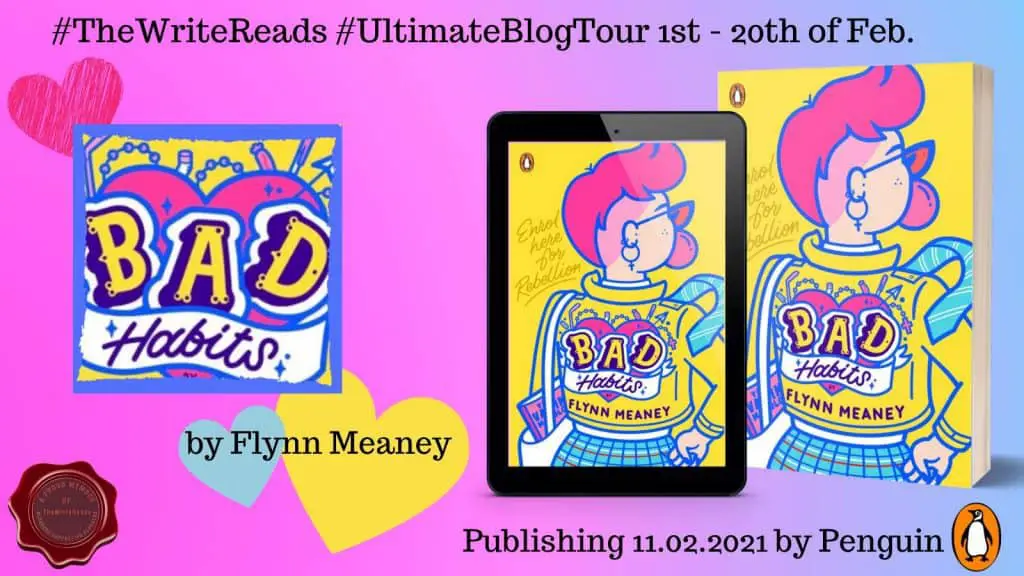 Summary
Alex is a rebel from the tip of her purple fauxhawk to the toes of her biker boots. She's tried everything she can think of to get expelled from her strict Catholic boarding school. Nothing has worked so far – but now, Alex has a new plan.
Tired of the sexism she sees in every corner of St Mary's, Alex decides to stage the school's first-ever production of The Vagina Monologues. Which is going to be a challenge, as no one else at St Mary's can even bear to say the word 'vagina' out loud . . .
My Thoughts
This book is funny, edgy and touching.
Alex is trying to get her father's attention and get kicked out of St. Mary's. When we first meet her, in the first chapter, she is hanging from an upstairs window in the boys dorm. But, when that doesn't get her kicked out, she knows she has to up the ante.
Bring on the Vagina Monologues. In the process of trying to get herself booted from school, she's finding reasons she might want to stay.
Setting
This book is set in Catholic school in Minnesota. You get the school year seasons, the woods and lakes throughout the story.
Favorite Quotes
"Here's a pro tip: if you ever sneak into a guy's dorm room to hook up and he's got a Michael Buble' station on his Spotify, just turn and run."
I'm always a sucker for Harry Potter references in a book…
"That's how discipline typically goes for board-school kids. At least until someone figures out a muggle version of that screaming letter Ron Weasley used to get at Hogwarts."
"Wow," she breathed in wonder, looking up at the vaulted ceiling. "It's like Hogwarts in here."
About the Author
Flynn Meaney grew up in Mamaroneck, New York. She graduated from Rye Neck High School, where she participated in every nerdy activity imaginable, including Mock Trial, Academic Challenge, literary magazine and the school band.
Flynn's hilarious high school friends and their conversations preserved in letters, emails, and notes passed in class have provided endless inspiration for her YA writing.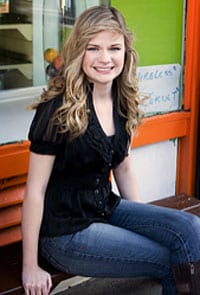 Other Articles You Might Enjoy
Book Review – Amari and the Night Brothers
Book Review – The Ship of Shadows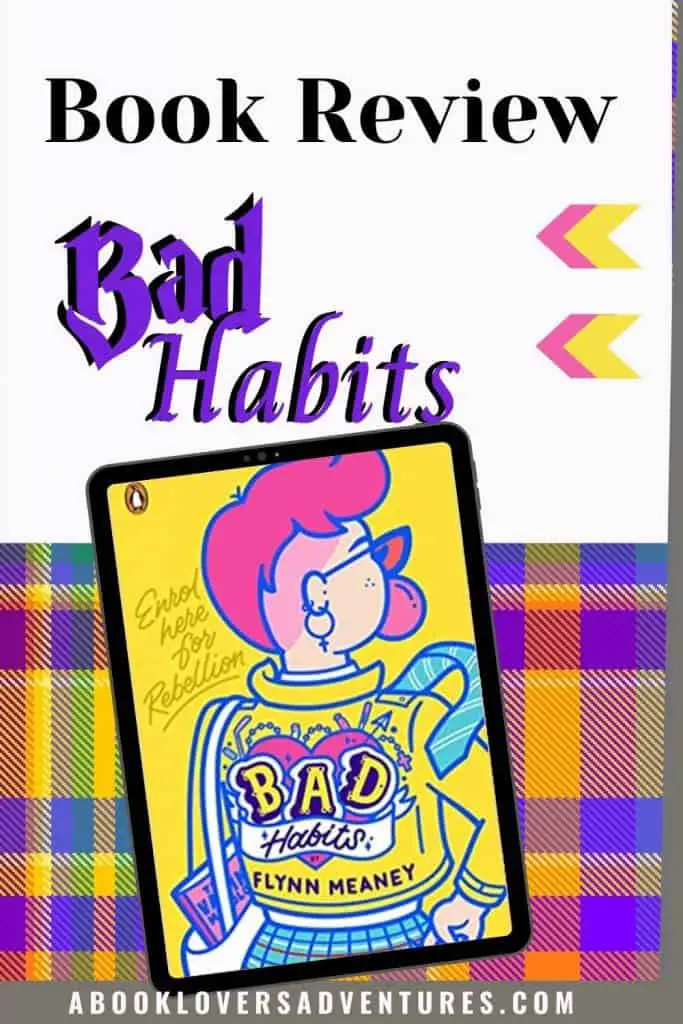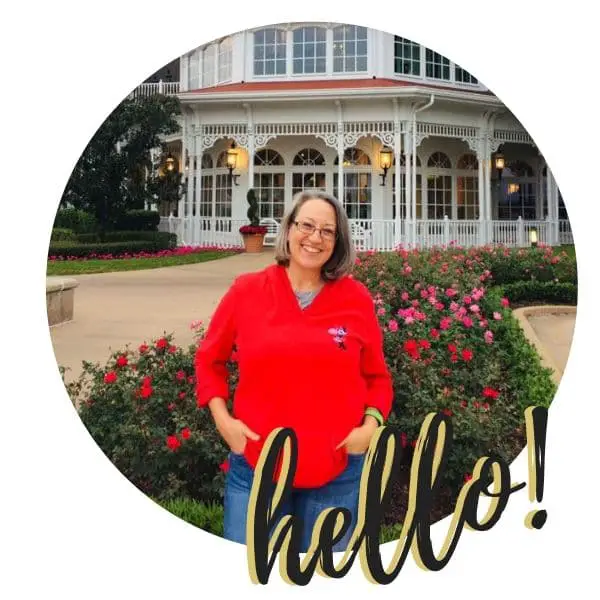 Becki is the author and founder of A Book Lover's Adventures. She has a degree in elementary education, has worked and volunteered in libraries for years, and spent several years in the travel industry. All of this has led to a love of books and travel. Becki loves to share her love by finding literary escapes to share!