Book Review – A Snow Country Christmas
For the first 12 days of December, I will be hosting a 12 Days of Christmas Books! Each day I will review a different Christmas book that I think you might enjoy this holiday season. For this ninth day of Christmas Books, we head to snowy Wyoming. Here's my review of A Snow Country Christmas by Linda Lael Miller.
The 9th Day of Christmas Books
Today we head into the rocky, snow-covered mountains of Wyoming to Mustang Creek, WY.
The Carsons of Mustang Creek series
Author: Linda Lael Miller
Raine McCall would take snow-covered mountains over a star-studded premiere any day. But when hotshot movie executive Mick Branson arranges dinner on Christmas Eve to discuss a work opportunity, she's intrigued—by the offer and the man. She's a no-makeup, no-frills single mom who's happy with her quiet life. Sharing chili cheeseburgers and sizzling kisses with Mick is sure heating up her holiday, but country girl and power player don't mix…
It's not just work that has brought Mick back to Mustang Creek. Since he first visited to oversee a documentary, free-spirited graphic designer Raine has been in his head. Their attraction is undeniable—and so are their differences. Putting down roots in the Wild West wasn't in the script. But there are some Christmas gifts you can't walk away from, even when they turn your whole world upside down…
My Thoughts
Raine – artist, single mom, independent, unique and nothing like Mick's "type."
Mick – hotshot movie exec, cautious when it comes to women, confused by his draw to Raine.
I love the chemistry between these two. Neither are particularly interested in a relationship but at the same time neither can they ignore their chemistry.
Raine has a child that she has to take into consideration. Even though dad is right down the road and shares custody, she takes her role as mom very seriously!
Mick is drawn not just to Raine, but to the Wyoming mountains. The quiet lifestyle. No hustle and bustle. He's been living a fast-paced life for a long time. Maybe it's time to try something different?
I really enjoy reading Linda Lael Miller. She created great characters, puts them in a beautiful setting and builds a story that draws you in. Even though this book is part of the Mustang Creek series, it works well as a stand-alone.
A Snow Country Christmas is everything I about Christmas romance books! So, if you enjoy a good Christmas romance, you'll love this one!
About the Author
The daughter of a town marshal, Linda Lael Miller is the author of more than 100 historical and contemporary novels, most of which reflect her love of the West. Raised in Northport, Washington, Linda traveled the world, before returning to her home state to settle down on a horse property outside Spokane.
Linda credits the beginning her writing career to the day when a Northport teacher told her that the stories she was writing were good, that she just might have a future in writing. When she decided to pursue a career in writing, she endured her share of rejection before she sold Fletcher's Woman in 1983 to Pocket Books.
Since then, Linda has successfully published historicals, contemporaries, paranormals, mysteries and thrillers before coming home, in a literal sense, and concentrating on novels with a Western flavor.
The Full 12 Days of Christmas Books
(The following days will be updated as I publish the reviews)
The First Day of Christmas – The 13th Gift by Joanne Huist Smith
The Second Day of Christmas – Skipping Christmas by John Grisham
The Third Day of Christmas – Christmas Shopaholic by Sophia Kinsella
The Fourth Day of Christmas – A Low Country Christmas by Lee Tobin McClain
The Fifth Day of Christmas –
The Sixth Day of Christmas – coming soon
The Seventh Day of Christmas – coming soon
The Eighth Day of Christmas –
The Ninth Day of Christmas -A Snow Country Christmas by Linda Lael Miller
The Tenth Day of Christmas – coming soon
The Eleventh Day of Christmas – coming soon
The Twelfth Day of Christmas – coming soon
Other Articles You Might Enjoy
No Christmas Gifts?! Giving Experiences Instead of Gifts!
How to see Disney World Christmas Decorations (on a Budget)
Day Trip to Christmas ~ A Beautiful Escape from Orlando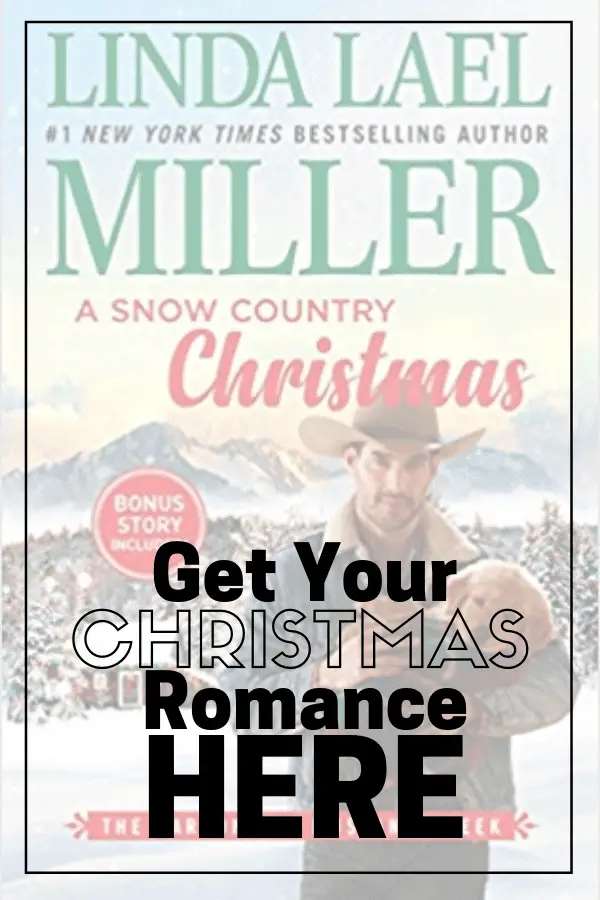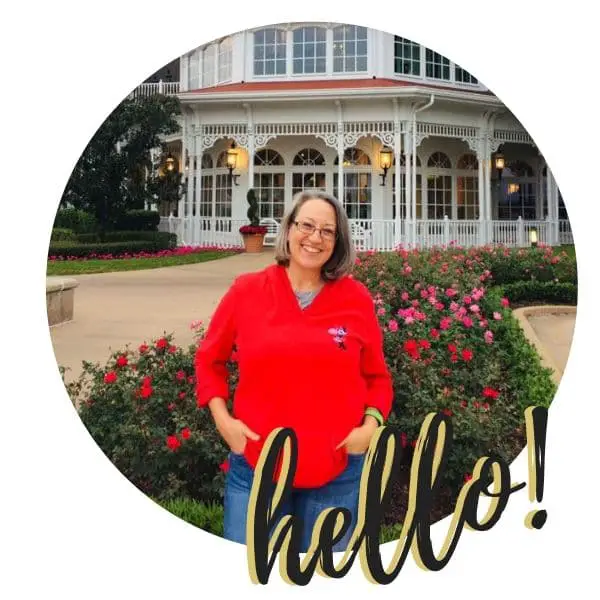 Becki is the author and founder of A Book Lover's Adventures. She has a degree in elementary education, has worked and volunteered in libraries for years, and spent several years in the travel industry. All of this has led to a love of books and travel. Becki loves to share her love by finding literary escapes to share!