Best of the Adult New Books for November
Every month publishers release hundreds of new books.  November is certainly no exception!  And, the November books are pretty exciting!  There are some great books coming out this month!  Check them out and see if there's anything you are looking forward to reading!
November Books –  Adult Fiction
The Wrong Side of Goodbye
The Wrong Side of Goodbye by Michael Connelly        due out 11/1
Harry Bosch is California's newest private investigator. He doesn't advertise, he doesn't have an office, and he's picky about who he works for, but it doesn't matter. His chops from thirty years with the LAPD speak for themselves.
Soon one of Southern California's biggest moguls comes calling. The reclusive billionaire is nearing the end of his life and is haunted by one regret. When he was young, he had a relationship with a Mexican girl, his great love. But soon after becoming pregnant, she disappeared. Did she have the baby? And if so, what happened to it?
Desperate to know whether he has an heir, the dying magnate hires Bosch, the only person he can trust. With such a vast fortune at stake, Harry realizes that his mission could be risky not only for himself but for the one he's seeking. But as he begins to uncover the haunting story–and finds uncanny links to his own past–he knows he cannot rest until he finds the truth.
At the same time, unable to leave cop work behind completely, he volunteers as an investigator for a tiny cash-strapped police department and finds himself tracking a serial rapist who is one of the most baffling and dangerous foes he has ever faced.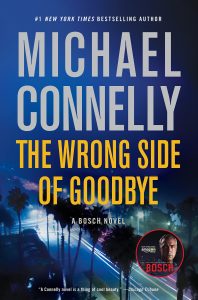 The Award
The Award by Danielle Steel           due out 11/1
Gaëlle de Barbet is sixteen years old in 1940 when the German army occupies France and frightening changes begin to occur. She is shocked and powerless when French gendarmes take away her closest friend, Rebekah Feldmann, and her family for deportation to an unknown, ominous fate.
The local German military commandant makes Gaëlle's family estate outside Lyon into his headquarters. Her father and brother are killed by the Germans; her mother fades away into madness. Trusted friends and employees become traitors. And Gaëlle begins a perilous journey with the French Resistance.  Hoping to save lives to make up for the beloved friend she could do nothing to help.
Taking terrifying risks, Gaëlle becomes a valuable member of the Resistance.  She fearlessly delivers Jewish children to safety under the eyes of the Gestapo and their French collaborators. Then she is suddenly approached by the German commandant with an astonishing, dangerous plan to save part of France's artistic heritage. Conducted in secret, flawlessly carried out, her missions will mark her for years, when she is falsely accused of collaboration at the end of the war. Orphaned and alone, she begins a new life in Paris, with the ghosts of the past always close at hand.
Gaëlle's life will take her from Paris to New York, from a career as a Dior model to marriage and motherhood, unbearable loss, and mature, lasting love. She returns to Paris to run a small museum, honoring victims of the Holocaust. But her label as a collaborator remains, until her granddaughter, a respected political journalist, ensures that her grandmother's brave acts are recognized. Now a grateful nation will finally absolve this remarkable woman and honor her as the war hero she was.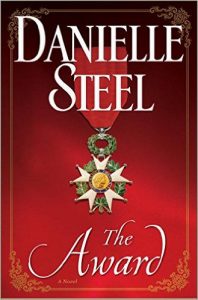 The Chemist
The chemist by Stephenie Meyer            due out 11/15
In this gripping page-turner, an ex-agent on the run from her former employers must take one more case to clear her name and save her life. She used to work for the U.S. government, but very few people ever knew that. An expert in her field, she was one of the darkest secrets of an agency so clandestine it doesn't even have a name. And when they decided she was a liability, they came for her without warning. Now, she rarely stays in the same place or uses the same name for long. They've killed the only other person she trusted, but something she knows still poses a threat. They want her dead, and soon.
When her former handler offers her a way out, she realizes it's her only chance to erase the giant target on her back. But it means taking one last job for her ex-employers. To her horror, the information she acquires only makes her situation more dangerous. Resolving to meet the threat head on, she prepares for the toughest fight of her life.  But she finds herself falling for a man who can only complicate her likelihood of survival. As she sees her choices being rapidly whittled down, she must apply her unique talents in ways she never dreamed of. In this tautly plotted novel, Meyer creates a fierce and fascinating new heroine with a very specialized skill set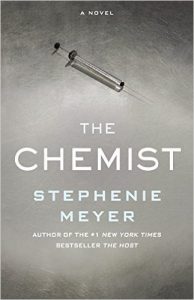 No Man's Land
No Man's Land by David Baldacci           due out 11/15
John Puller's mother, Jackie, vanished thirty years ago from Fort Monroe, Virginia, when Puller was just a boy. Paul Rogers has been in prison for ten years. But twenty years before that, he was at Fort Monroe. One night three decades ago, Puller's and Rogers' worlds collided with devastating results.  And the truth has been buried ever since.  Until now.
Military investigators, armed with a letter from a friend of Jackie's, arrive in the hospital room of Puller's father–a legendary three-star now sinking into dementia–and reveal that Puller Sr. has been accused of murdering Jackie.
Aided by his brother Robert Puller, an Air Force major, and Veronica Knox, who works for a shadowy U.S. intelligence organization, Puller begins a journey that will take him into his own past, to find the truth about his mother.
Paul Rogers' time is running out. With the clock ticking, he begins his own journey.  One that will take him across the country to the place where all his troubles began: a mysterious building on the grounds of Fort Monroe. There, thirty years ago, the man Rogers had once been vanished too, and was replaced with a monster. And now the monster wants revenge. And the only person standing in his way is John Puller.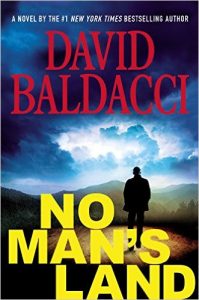 Odessa Sea
Odessa Sea by Clive Cussler                due out 11/15
Dirk Pitt, the director of the National Underwater and Marine Agency, is on the Black Sea, helping to locate a lost Ottoman shipwreck, when he responds to an urgent Mayday—"Under attack!"—from a nearby freighter. But when he and his colleague Al Giordino arrive, there is nobody there. Just dead bodies and a smell of sulfur in the air. As Pitt and Giordino explore, a blast from the stern scuttles the ship swiftly, almost taking them with it.
The more the two of them search for the secret of the death ship, the deeper they descend into an extraordinary series of discoveries. A desperate attempt in 1917 to preserve the wealth and power of the Romanov Empire. A Cold War bomber lost with a deadly cargo. A brilliant developer of advanced drone technology on an unknown mission. Modern-day nuclear smugglers, determined Ukrainian rebels, a beautiful anti-terrorism agent from Europol—all will combine to present Pitt with the most dangerous challenge of his career.
And not only Pitt. His two children, marine engineer Dirk and oceanographer Summer, are exploring a mysterious shipwreck of their own, when they are catapulted into his orbit. The three of them are used to perilous situations—but this time, they may have found their match.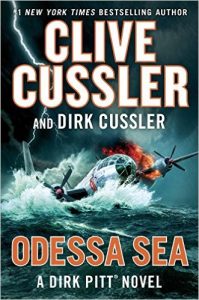 November Books – Adult Non-Fiction
Living Out Loud
Living Out Loud by Craig Sager  due out 11/8
Thanks to an eccentric wardrobe filled with brightly colored suits and a love of sports that knows no bounds, Craig Sager is one of the most beloved and recognizable broadcasters on television. So when the sports world learned that he was diagnosed with acute myeloid leukemia (AML) there was an outpouring of love and support from everyone who was inspired by his colorful life and his fearless decision to continue doing the job he loved―despite being told that he would have only three-to-six months to live. Sager has undergone three stem cell transplants―with his son as the donor for two of them―and more than twenty chemotherapy cycles since his diagnosis.
In Living Out Loud, Craig Sager shares incredible stories from his remarkable career and chronicles his heroic battle. Whether he's sprinting across Wrigley Field mid-game as a college student with cops in pursuit, chasing down Hank Aaron on the field for an interview after Aaron broke Babe Ruth's home run record, running with the bulls in Pamplona, or hunkering down to face the daunting physical challenges of fighting leukemia, Craig Sager is always ready to defy expectations, embrace life, and live it to the fullest.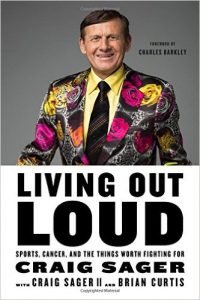 Settle for More
Settle for More by Megyn Kelly  due out 11/15
Anchor of the number one news show on cable, The Kelly File, Fox News Channel's Megyn Kelly writes her much anticipated book.  A revealing and surprising memoir detailing her rise as one of the most respected journalists working today. From the values and lessons that have shaped her career, to her time at the center of the chaotic 2016 Republican presidential primary.  This book offers an inside look at an uncompromising woman's journey to the top of the news business.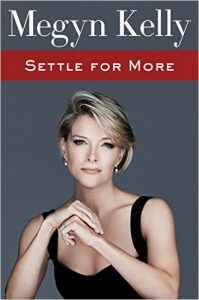 Scrappy Little Nobody
Scrappy Little Nobody by Anna Kendrick                            due out 11/15
A collection of humorous autobiographical essays by actress and star of Up in the Air and Pitch Perfect.
At the ripe age of thirteen, she had already resolved to "keep the crazy inside my head where it belonged. Forever. But here's the thing about crazy: It. Wants. Out."
In Scrappy Little Nobody, she invites readers inside her brain.  Sharing extraordinary and charmingly ordinary stories with candor and winningly wry observations.
Anna recounts the absurdities she's experienced on her way to and from the heart of pop culture as only she can.  From her unusual path to the performing arts to her double life as a middle-school student who also starred on Broadway.  From her initial "dating experiments" to reviewing a binder full of butt doubles.  And, her struggle to live like an adult woman instead of a perpetual "man-child."
Enter Anna's world and follow her rise from "scrappy little nobody" to somebody who dazzles on the stage, the screen, and now the page—with an electric, singular voice, at once familiar and surprising, sharp and sweet, funny and serious (well, not that serious).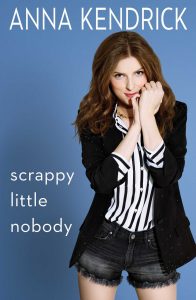 Courage to Soar
Courage to Soar by Simone Biles                                  due out 11/15
Simone Biles' entrance into the world of gymnastics started on a daycare field trip in her hometown of Spring, Texas.   But her God-given talent, passion, and perseverance have made her one of the top gymnasts in the world, as well as a four-time winner of Olympic gold in Rio de Janeiro.
But there is more to Simone than the nineteen medals—fourteen of them gold—and the Olympic successes. Through years of hard work and determination, she has relied on her faith and family to stay focused and positive, while having fun competing at the highest level and doing what she loves. Here, in her own words, Simone takes you through the events, challenges, and trials that carried her from an early childhood in foster care to a coveted spot on the 2016 Olympic team.
Along the way, Simone shares the details of her inspiring personal story.  One filled with the kinds of daily acts of courage that led her, and can lead you, to even the most unlikely of dreams.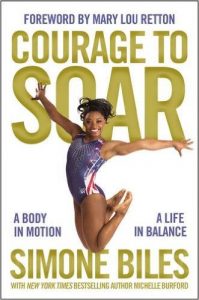 Hope you enjoyed this list of New November books!  There are certainly plenty of great books coming out this month!
If you are looking for books for your kids, check out this article:
November New Books – Kids Edition
Disclosure:  This article contains affiliate links.  If you purchase any item through one of my links, I will be minimally compensated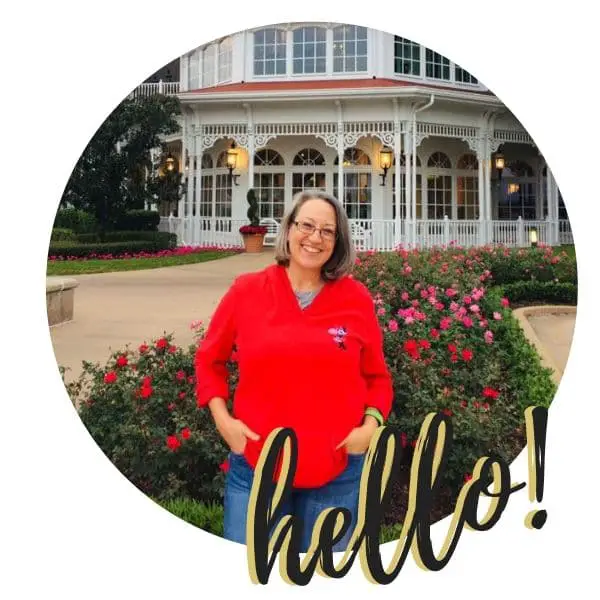 Becki is the author and founder of A Book Lover's Adventures. She has a degree in elementary education, has worked and volunteered in libraries for years, and spent several years in the travel industry. All of this has led to a love of books and travel. Becki loves to share her love by finding literary escapes to share!