How to Make the Most of Your College Tour
How exciting!!  Your child is getting ready to go to college!  Now it's time to visit the colleges and narrow down the list.  But, why do you need to do a college tour and what the heck do you do when you do visit?!  Well, here's a few things that we've learned along the way to help you with your journey!
Why Visit Colleges
One of the biggest reasons to do college tours is to make sure the college is a good fit with your child.  How will you know that?  Well, mostly just being there!  If you are able to visit even a few colleges, you child will get a good sense of what they do and don't like in a college.
When we went on college tours, my daughter was certain that she wanted to go to a big college.  She had a few smaller schools on her list, but a lot were the big ones.  Our first college visit was a big university.  It was right in the middle of a big city.  Lots of buildings everywhere.  As a girl who is coming from a small town, I think she found this a bit off-putting.  It was hard to tell what was university and what was city.  It was difficult to traverse the college campus on foot because of the distance between buildings, but also because of the traffic!  These were factors she hadn't thought of since she'd not had to deal with them before.
Of the five schools we visited on that trip, three were large schools and 2 were smaller.  My daughter figured out that she liked schools that were a little isolated, but near a bigger city.  Without having visited a variety of schools, she would never have been able to narrow down what it is that she really wants in a college.  She was able to refine her list after those visits to the schools she knew she really wanted to go to.
What to Do on a College Tour
There are several things that are worth accomplishing while on a college tour.  Here's my list of tips of how to get the most out of your visit!
Admissions Office
A friend of ours used to work in college admissions.  Her advise is to connect with the Admissions Office.  The admissions officers are a great resource for you and your child!  So, this is the place to start!  The admissions office will typically sign you up for one of their meetings and a tour.   And, even though these guys will have a presentation for you, come with your questions!  This person should be able to answer all your questions about what it takes to get into their school!  And, they can answer some of the more general Financial Aid questions too.
Tour Guide/Student
Typically, it will be a student that takes you around campus and shows you the different buildings.  They will have their memorized "spiel" for the tour, but they are a great source of information!  Ask them all your questions about student life.  They will give you the real answers!
Professor
If you are able to, schedule a meeting with a professor in the field you are interested in pursuing.  Some schools will let your child sit in on a class.  This is such a great opportunity, if your child is able to do this.  It give will give your student a real idea of what a class and professor would be like at that school!
My daughter's degree of choice is music performance, so she scheduled a lesson with each of the professors.  Since she could potentially be working with this person for four years, it was important that she meet this person at each school and see what they are like and what they had to offer her as a student.
Campus Tour
As I mentioned earlier, most of the campus tours are done by students.  You will typically get to see the buildings with majors that they are known for (ie. business, education, science, etc.).  Sometimes, if you weren't able to see the building where your student would be spending time, it is worth arranging a separate tour of that facility.  We had to arrange a separate tour at each of the schools to be able to see the Music Facility.
Getting the Most from Your College Tour
As you can see, there are lots of options and people to visit with on a college tour.  We found that we typically spent about 4-5 hours on campus for each visit.  During that time we met with as many people as possible to get the best feel for the school.
Definitely visit with the Admissions Office.  They are pretty much the gate keepers!  You will want to get in with them at some point during your visit.
But, depending on what your student is interested in, tailor your visit to your child.  Visit the sports complexes, check out the dorm rooms, eat in the cafeteria, and just wander around for a while.  These are the best ways to get a true feel for what life might be like living on campus!
Remember, sharing is caring!
So, please share with your friends on Social Media!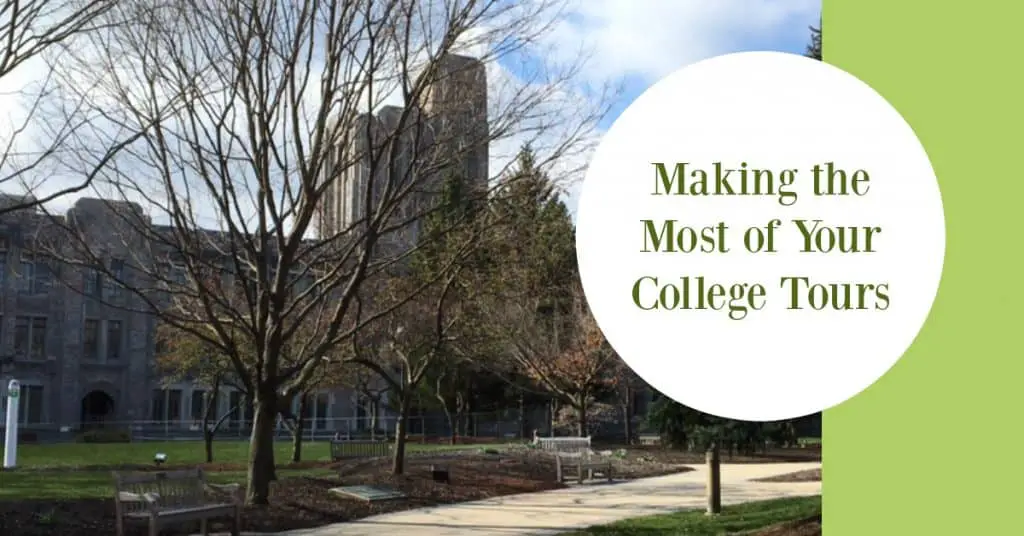 Other Articles You Might Enjoy
5 Things You'll Really Hate about College Visits
How To Travel Simply and Make Vacation Easier!
5 Reasons You'll Want to Visit Unique Greenwich England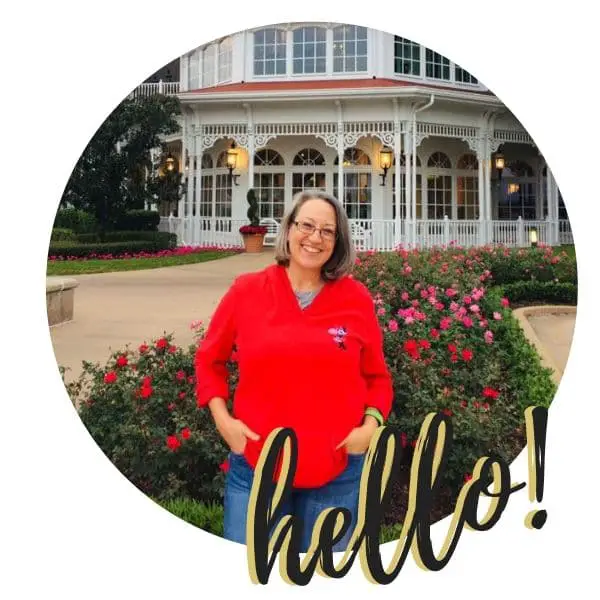 Becki is the author and founder of A Book Lover's Adventures. She has a degree in elementary education, has worked and volunteered in libraries for years, and spent several years in the travel industry. All of this has led to a love of books and travel. Becki loves to share her love by finding literary escapes to share!