Top 7 Travel Lodging Options for Family Vacation!
Are you headed out on vacation this year?  Hopefully you've budgeted your money and are prepared for the costs associated with vacationing!  Vacations are big money, depending on where you go and what you do.  According to the blog Stuffed Suitcase, the average cost of a week-long vacation for a family of four is about $4,300! Transportation and lodging are the bulk of the costs for a vacation!  And, just lodging is almost a third of the costs!  According to the American Hotel and Lodging Association, in 2014 lodging was a $180 billion business!! (1)  So, obviously, lodging is BIG business and Big Bucks!!
Because lodging is such a huge part of a family's vacation budget, I thought I would offer up some ideas on how to get the biggest bang for your lodging bucks!  When it comes to accommodations, there are a plethora of options.  Here's a run-down of what your options are and what price range you can expect.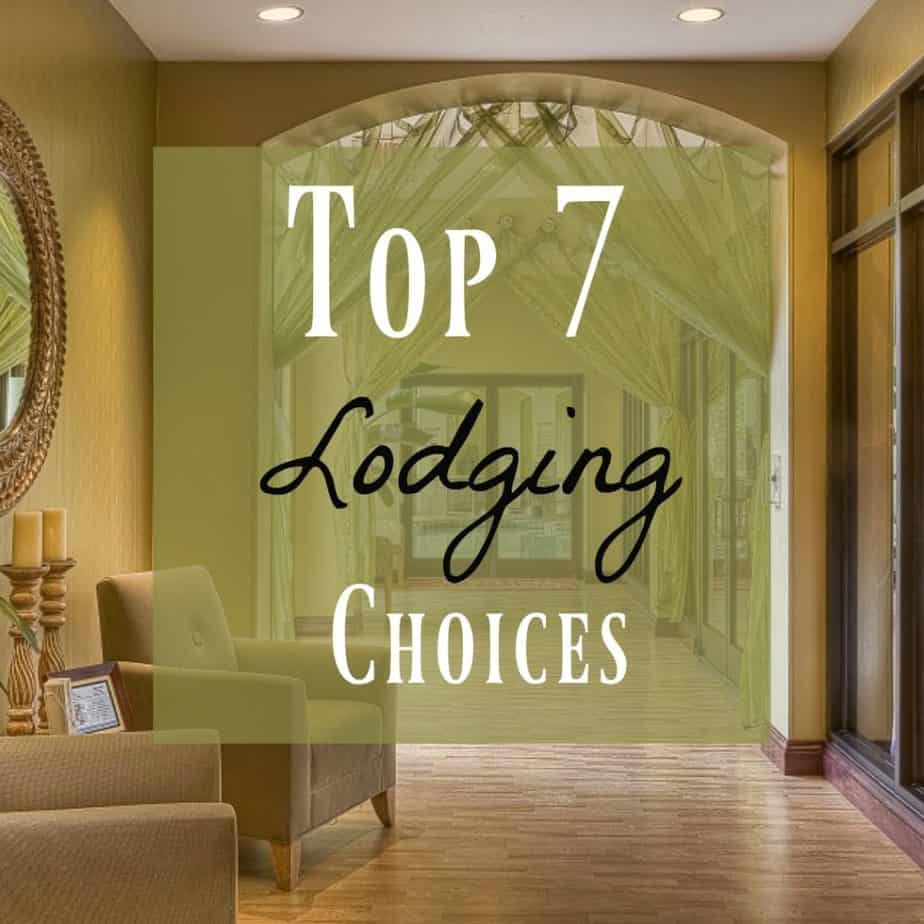 A Look at Lodging Choices
FREE

While I'm not sure this is actually a "top 7" choice, it's certainly an interesting one for singles or couples traveling!  Couchsurfers open their homes and share their lives. Connect and be inspired.  Connect with hosts, and confirm your stay through the Couchsurfing platform. Your stay with hosts is free.

Pros:   Very inexpensive!  Easy way to meet a local!     Cons:  Could be awkward staying with someone you don't know.  Accommodations could just be a couch!  Not appropriate for families!

Hostels

$15.00-$45.00/night in Europe

Hostels provide budget-oriented, sociable accommodation where guests can rent a bed, usually a bunk bed, in a dormitory and share a bathroom, lounge and sometimes a kitchen. Rooms can be mixed or single-sex, and private rooms may also be available.

Hostels are often cheaper for both the operator and occupants; many hostels have long-term residents whom they employ as desk agents or housekeeping staff in exchange for experience or discounted accommodation.

You can find accommodations through hostels.com/ hostelworld.com/ or hostelbookers.com

Pro:  Cost is very inexpensive and if you are a single traveler or a group of friends traveling, it's an easy way to meet other travelers.  A lot of times hostels will be in great locations!  Con:  Hostels are typically geared for college/young travelers, so not really set up for families traveling.

Hotels

VARIES (Av price 2014 in US $137/night)

Typically you are able to see what amenities are available, so you can craft the choices that you need for your trip.  A lot of hotels will offer a restaurant, exercise facility, or a pool.

Pro:  A known entity!  You can get what you need as far as bedding, location, etc. and there's typically an on-site restaurant and staff to help with questions and cleaning.  Con:  Space is limited if you are traveling with your family.




Bed & Breakfasts

A Bed & Breakfast is similar to a hotel in that you get only a room.  But, a B & B tends to have more personality than a traditional hotel.  Breakfast is part of the deal and can range from a continental type breakfast to a sit down served meal.

Pros:  B & B's can be fun and unique and really add to a vacation.  Breakfast is included in the price.  There are usually communal spaces where you can meet other travelers.  Cons:  Bed & Breakfasts tend to be geared for couples versus families.  Usually they run on the pricey side (like a nicer hotel).

 Rental Apartments/Houses

VARIES (Cost dependent on geography and type of home)

According to research, the rising trend is for travelers to stay in vacation home rentals instead of the traditional hotel.  And, staying in an apartment or vacation rental home is by far the easiest way for a family to lodge!  There are so many options for geography, lay-out and amenities!  By going through sites like  airbnb, homeaway, or vrbo, you can see what you get and see feedback from other travelers!

Pros: Wide variety of accommodation options.  Comes with full kitchen, so you can save on your food budget also.  And, usually comes with ability to do laundry!   Cons:  Not always the easiest accommodation if you are only staying a couple of days.  Also, you have to arrive within the owners time frame or make arrangements if you need to arrive later.

House sitting

FREE

I didn't even know this was a thing until recently.  I read this article about house sitting and it intrigued me.  Basically, you go through a service (like airbnb, but for house sitters) and you stay in someone's home and watch their home while they are away.  Sometimes the arrangement might include feeding pets, lawn care or other tasks, but you'll know that up front.

Pros:   Hard to beat the price ~ Free!  You can stay in very nice homes around the world.  Cons:  There are expectations of you for your free stay.

Campgrounds

VARIES, but typically pretty inexpensive!

These days, you don't have to actually "camp" to stay at a campground (which is why I love this!).  You are certainly welcome to bring your tent or RV, but you can also rent cabins at some campgrounds.  Check around and you'll find something that fits your family perfectly!

Pros:  There are usually a lot of families at campgrounds.  There will be other kids for yours to play with.  And, typically there are playgrounds and pools for entertainment!  Cons:  Not always the most conveniently situated geographically.  And, it helps if you are a fan of the great outdoors!
Various Options
As you can see, you have an incredible variety of lodging options!  So, depending on what your needs are, you can find exactly what you want and at the price you need!  I have found that we might use several options during one vacation.  When we go overseas, we might stay in a hostel one night, an apartment for a week or so and then a hotel for a couple of nights.  It's nice to know your options and how to find them.
[clickToTweet tweet="RT Appreciated ~ 7 Great Lodging Options for Your Family Vacation! #travel #familyvacation #summertime " quote="Check out your various Lodging Options for Your Family Vacation!" theme="style3″]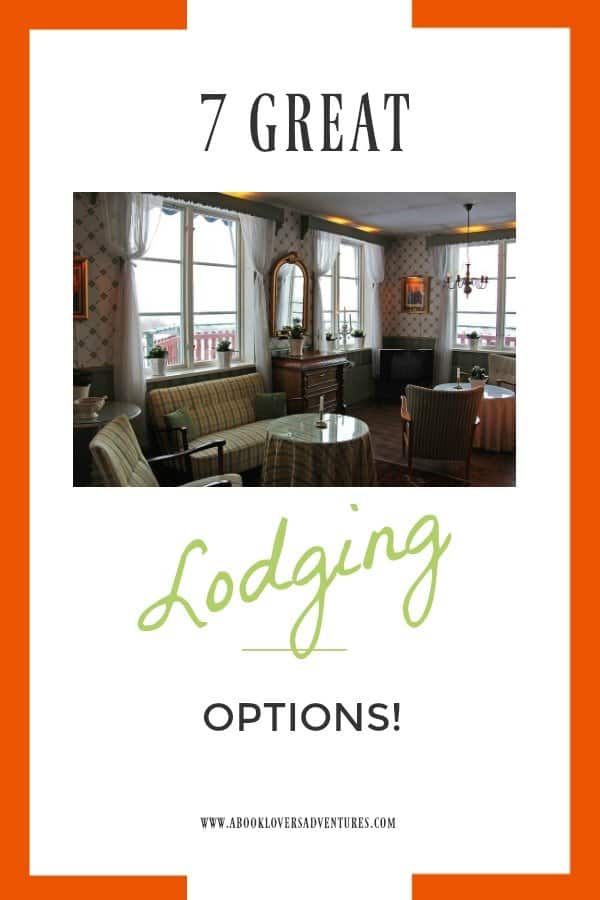 Other Articles You Might Enjoy
Travel Intentionally ~ 5 surprising reasons you'll want to try it!
How to Find your Perfect Vacation Rental
5 Tips on Traveling with Teens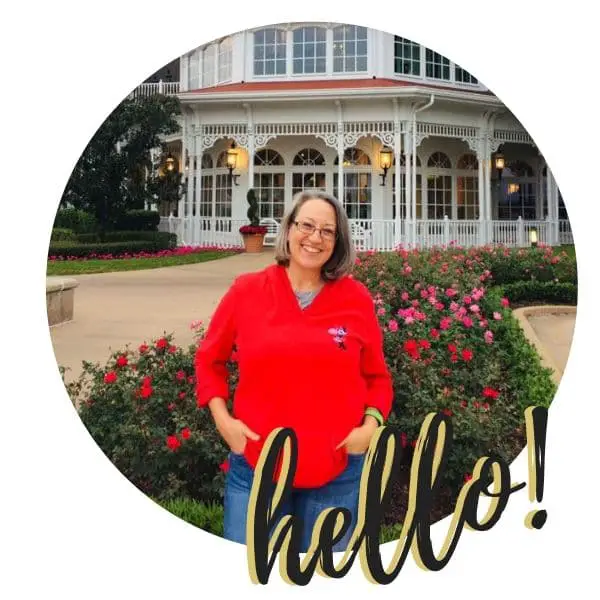 Becki is the author and founder of A Book Lover's Adventures. She has a degree in elementary education, has worked and volunteered in libraries for years, and spent several years in the travel industry. All of this has led to a love of books and travel. Becki loves to share her love by finding literary escapes to share!