Travel Lite – How to Pack Your Backpack for a Weekend Wedding
So, picture the scene.  You're getting ready to head out for a flight for a weekend wedding.  You're figuring out what to pack.  It's only four days, but what clothes should you bring?  So, at this point in the game, how covered with clothes is your bed? Now, here's the tricky question.  Could everything that you picked out to bring fit in just a backpack??  Have you ever tried to travel lite ? If you'd like to learn more, I have a printable to help you out.  You can grab it here!
Why We Choose to Travel Lite
Airline Fees
With the rising cost of airline travel, it is financially beneficial the less baggage you have.  Most of the cheaper airlines make you pay for pretty much everything, except what fits under the seat in front of you.  So, that's our challenge!!  Make what we take fit under the seat in front of us.  So, by traveling light we avoid any extra fees for luggage
Keeping track of everything
One thing I've noticed is that the more I take on a trip, the more stuff I have to keep track of!  So, by traveling light, I have made it easier for myself to keep track of what I bring and lessen the likelihood of losing anything or leaving anything behind.
Responsible for own luggage
On our first international trip as a family, we knew we were going to be using a variety of public transportation options.  So, our goal was to make sure we could each keep track of our own luggage easily.  We each had to be able to easily carry our own luggage, even our kids.  So, traveling light was the best option for this trip.  This is when we really figured out how to travel lite!
Ease of moving around
When figuring out how to be easily mobile while using various transportation modes, backpacks became the obvious choice.  Not only could be move around with them easily, but we were also hands-free.  That was important to us!
Here's How I Did It
I have a Travel Worksheet that I use to help me figure out what I actually need for whatever travel I'm doing.  So, I figured out what activities we were doing over the weekend and what type of clothes were appropriate for those activities.
One of the other challenge for this particular trip is that the weather was a factor.  It was 80 degrees in Florida when we left and in the 30s in Iowa for the weekend.  So, we needed bulkier clothes for this trip.
Regardless of where I'm going, this is always the backpack that goes with me… It is comfortable, sturdy and a good size.  It will fit under the seat in front of me without too much trouble!
So, here's what my outfits looked like for the weekend:
A.  Lightweight Black Long sleeved Cardigan
B.  Long Sleeved Multi-colored (black/greys) top
C. Long Sleeved Striped Sweater Top
D.  Black Top w/ Red Embroidery
F. Jeans
I. Grey Booties

My Travel Lite Tips
Choose a color palate
Wear your bulkiest items
Outfits should be interchangeable
Take less than you think you need
Accessorize with jewelry and scarves (takes up less space)
Could you Travel Lite??
So, my challenge to you ~ could you travel lite?  If you'd like to give it a try, I have a handy Travel Lite Worksheet that I use each time I pack up the backpack.  It helps me stay focused on what I really need and to not bring a lot of extra "what if" clothes that never get worn.
Other Articles You Might Enjoy
10 Spring Break Destinations You Need to Visit
Backpack Travel ~ Travel Light and Easy with a Backpack!
How to Pack the Perfect Carry-On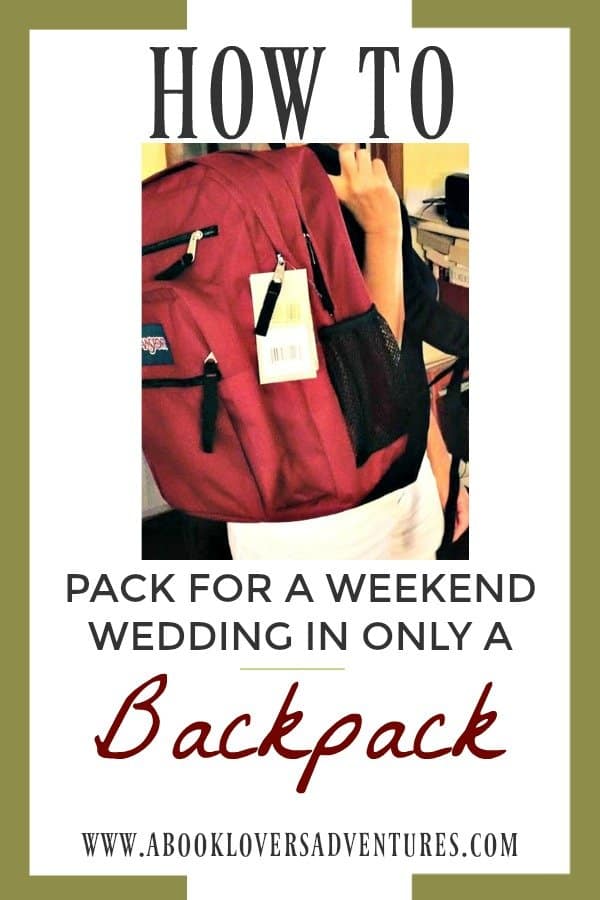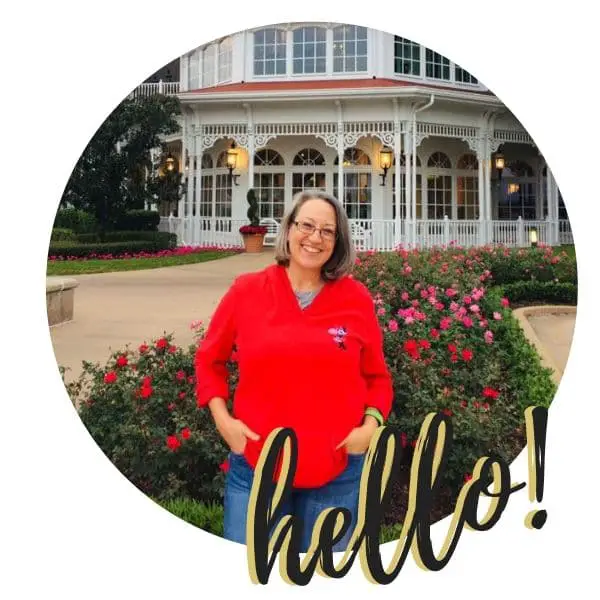 Becki is the author and founder of A Book Lover's Adventures. She has a degree in elementary education, has worked and volunteered in libraries for years, and spent several years in the travel industry. All of this has led to a love of books and travel. Becki loves to share her love by finding literary escapes to share!