Melonie Johnson – Featured Author at Coastal Magic
I am so excited to be a Featured Blogger at the Coastal Magic Convention 2022. If you would like to register for the Coastal Magic Convention or learn more about it, you can find that information here.
Over the next few months, I will be introducing you to some of the Featured Authors that you have the opportunity to meet if you come to the Convention in Daytona Beach in February 2022.
Coastal Magic is a casual reader weekend, right on Daytona Beach, "the world's most famous beach".  We'd love for you to join us for interesting discussions, fun meet & greets with your favorite authors and lots of ways to interact with fellow book lovers and storytellers!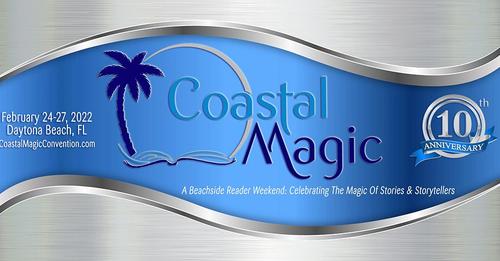 Related Posts
The Coastal Magic Convention 2022 is Back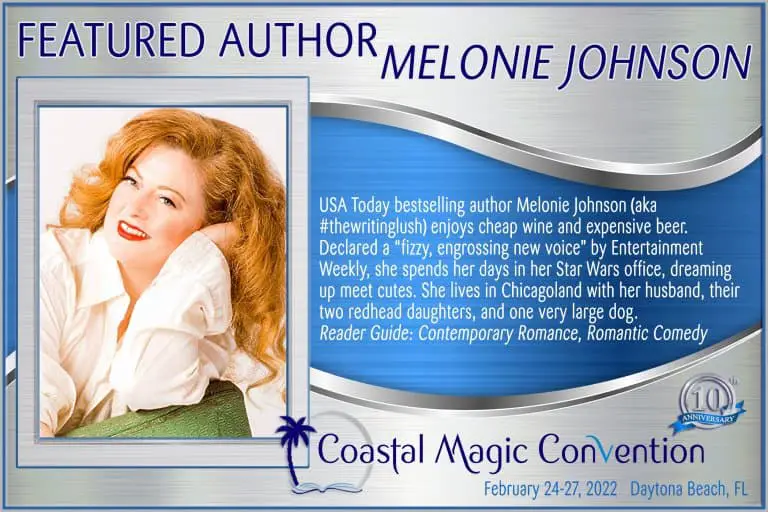 Today I'd like to introduce you to Featured Author Melonie Johnson.
Author Interview
Becki: So you, when did you become an author?

Melonie: My first series was published in 2019. I signed with St. Martin's Press. I had a three-book deal where they decided to do something called a rapid release. It was very interesting because you see this a lot in the indie publishing world, but not usually in the traditional publishing world. So they kind of want to have this "summer of romance". And so it was my Sometimes in Love series. And I had releases back to back to back April, May, June.
Becki: Wow. So you had to pretty much have all three of them done? 
Melonie: Yes, so 2018 was my year of spinning plates. I had a book in some part of the process, whether it was, drafting the new book, doing copy edits on the other book, revisions on the next book, and you know, then there are the page proofs. And then learning all this too, because I'd never written through the publishing process before. So it was learning all of those steps and kind of figuring it out and finding my way. In some ways, it was really nice, because all three books were finished before the first one hit the shelves.
Becki: So, what are the settings for these three books?
Melonie: The first book, Getting Hot with the Scot, opens, as you might think, in Scotland. They're in Edinburgh at the castle and the heroine of that book gets lost and stumbles across what she starts to think might be a Jamie Fraser situation. She thinks like she might have stumbled across an actual time-traveling Highlander. It turns out that he's pranking her. It's part of a show that he does. And it goes from there.
The second book, Smitten by the Brit, starts in Chicago and then ends up in London. Bonnie, the heroine, is a professor in Chicago. She ends up taking an opportunity to teach summer Shakespeare through a program and in Cambridge. It's there that she meets her lovely Brit who makes her question everything.
The third in the series, Once Upon a Bad Boy, takes place in the Chicago area as well. It is a second chance romance. And there are some of the scenes that actually take place in the northern suburbs in this area that has horse farms.
Becki: What books do you have coming out next?
Melonie: I have a two-book series coming out next. The first book comes out on July 6, Too Good to be Real. It's a rom-com for lovers of romantic comedies. The story is about a resort that promises to fulfill the guests' romantic comedy fantasies. It's an immersive experience. So guests go to this resort and pretend like they're living in the world of romantic comedies where all kinds of fun wackadoodle things happen.
Becki: And where does this book take place?
Melonie: It takes place at a resort in Wisconsin off Lake Michigan. So it's about an hour or so north of Chicago because the heroine lives in Chicago. The name of the resort is Notting Hill, which they have fun with.
The second book is scheduled to come out in Fall 2022 and is tentatively titled Too Wrong to be Right. This is the story of one of the friends from the group in the first book. She didn't find true love at the resort, unlike her friends. This third friend is a florist and the love eventual love interest, his family owns a funeral home in Chicago. So they actually have their meet-cute over a dead body.
Books
Hot with the Scot: Sometimes in Love series
Summary:
Cassie Crow, a pop-culture reporter for a TV talk show, is focused on becoming a "serious" journalist. But when she stumbles into a kilted Highlander with a killer accent, Cassie decides that taking one night off from work and spending it with a sexy Scot couldn't hurt. . .
Logan Reid has built a career on his charm, hosting a series of off-the-wall hijinks on the Web. But when the Scottish prankster meets the all-American, equal parts intelligent and irresistible Cassie, Logan realizes that one night of fun won't be enough. Could it be that this career-focused, commitment-phobic couple is finally ready to take a chance at true and lasting love?
Smitten by the Brit: Sometimes in Love series
Summary:
English professor Bonnie Blythe expects her life to play out like her favorite novels, especially now that her long-term boyfriend has finally proposed. So when a shocking discovery leads Bonnie to end her engagement, she decides to close the book on love. But the plot thickens when a brand-new character enters the scene—and quickens Bonnie's heart.
With his brilliant blue eyes, sexy accent, and irresistible charm, Theo Wharton is like a romantic hero straight out of a Jane Austen novel. When fate places Bonnie in England for a summer—conveniently close to Theo—she realizes a hot friends-with-benefits fling is exactly what she needs to start a fresh chapter. Just as Bonnie begins to believe she's falling in love, an eye-opening revelation into Theo's life makes Bonnie feel like she's wandered into one of her favorite books. Will Bonnie have the courage to risk her heart and turn the page with the dashing Brit to find her true happy ending after all?
Once Upon a Bad Boy: Sometimes in Love series
Summary:
Sadie Gold is ready to take her career to the next level with the role of a lifetime. Finally, she can shake her reputation as a pretty face with more wealth and connections than talent. But Sadie is not prepared for the wild turn her own life is about to take. The man in charge of training Sadie for her most demanding role yet is none other than her first real boyfriend—the one who took her heart and ran away.
WHEN IT COMES TO LOVE
Bo Ibarra is as good-looking and irresistible as ever. Maybe even more so, now that everything once worked against them—Sadie's pampered and privileged upbringing and Bo's childhood in a family struggling to make ends meet—is in the past. But the future is still unwritten…and getting there, together, means coming clean about painful secrets and slashing through nasty tabloid rumors while trying to control the attraction that crackles between them. Maybe it's finally time for them to walk off into the sunset and into a true and lasting love?
Too Good to be Real
Summary:
She plans to prove there's a dozen reasons why life isn't like a romantic comedy, only to discover the one reason it is…
While her friends wish for meet cutes worthy of their favorite rom-coms, Julia is ready to give up on love. Swiping right has replaced getting swept off your feet and good old-fashioned romance has become, well, old-fashioned.
A writer for a popular website, love becomes the last thing on her mind when impending layoffs threaten her job. As Julia searches for the ultimate pitch to impress her boss, she stumbles upon a resort offering guests a chance to live out their romantic comedy dreams. Real life dating is so bleak, who wouldn't want to spend a week in a fantasy rom-com world with your best friends?
At the resort, Julia literally falls into a not-quite-meet-cute involving an aggressive seagull and an adorably awkward guy named Luke who is also participating in the rom-com experience. Julia hides the fact she is there to do a story, but Luke harbors a few secrets of his own. Among further encounters with thieving seagulls, a gaggle of corgis, kisses in the rain, and even a karaoke serenade, their feelings deepen quickly. But could their love be real when they haven't been honest about their true identities? Once the fantasy is over, can they have a relationship in the real world?
About the Author – Melonie Johnson
USA TODAY BESTSELLING AUTHOR Melonie Johnson—aka #thewritinglush—loves dark coffee, cheap wine, and expensive beer. And margaritas. And mimosas. And mules. Basically any cocktail that starts with the letter m.
A Star Wars junkie and Shakespeare groupie who quotes both Yoda and the Bard with equal aplomb, she met her future husband in that most romantic of places—the mall—when they were teenagers working in stores across the hall from each other. Today, they live happily ever after in the magical land midway between Chicago and Milwaukee with their two redhead daughters, a dog that's more like a small horse, and a pair of hermit crabs.
After earning her Bachelor of Arts magna cum laude from Loyola University Chicago, Melonie taught high school English and Theatre in the northern Chicago suburbs for several years. Now she writes smart and funny contemporary romance and moonlights as an audiobook narrator under the pseudonym, Evelyn Eibhlin.
Keep in touch with Melonie Johnson
Website – https://meloniejohnson.com/
Instagram – @thewritinglush
Other Articles You Might Enjoy
26 Books set in another country you'll absolutely want to read
24 Books Set in Florida That will make you want to Visit!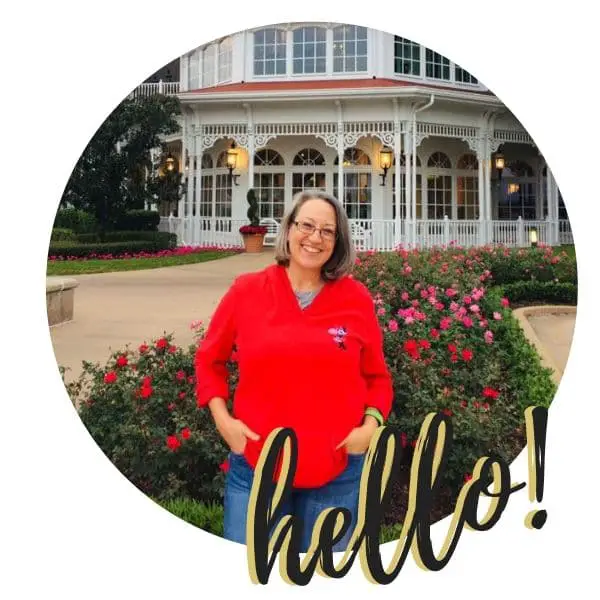 Becki is the author and founder of A Book Lover's Adventures. She has a degree in elementary education, has worked and volunteered in libraries for years, and spent several years in the travel industry. All of this has led to a love of books and travel. Becki loves to share her love by finding literary escapes to share!