Book Review – The Last Bookshop in London
Last month in the Literary Escape Book Club, our destination was London. Our Book of the Month was The Last Bookshop in London by Madeline Martin.
This was probably one of our favorite books that we've read this year. It seemed to be enjoyed by everyone. It was made even more a favorite after our Author Chat in the Literary Escape Society with Madeline Martin. She shared her research stories and the behind-the-scenes stories of how this book came about.
Related: CLICK HERE to join my FREE Literary Escape Book Club group on Facebook!
Related Posts
If you are a fan of The Last Bookshop in London, then you really need to check out these articles:
20 Books set in London You need to read now
4 Fun books set in The Netherlands
14 Books Set in Norway You'll Want to Read
Summary
August 1939: London prepares for war as Hitler's forces sweep across Europe. Grace Bennett has always dreamed of moving to the city, but the bunkers and blackout curtains that she finds on her arrival were not what she expected. And she certainly never imagined she'd wind up working at Primrose Hill, a dusty old bookshop nestled in the heart of London.
Through blackouts and air raids as the Blitz intensifies, Grace discovers the power of storytelling to unite her community in ways she never dreamed—a force that triumphs over even the darkest nights of the war.
My Thoughts
As I mentioned earlier, The Last Bookshop in London was a favorite of everyone in the Literary Escape Book Club that read it. To watch the transformation of Grace through the pages is a beautiful thing.
She went from not considered courageous to working in the ARD through the war. She went from being a young woman afraid to speak her opinion, too used to being berated and told how useless her ideas were, to helping save lives during the blitz and having a cool head during a crisis.
And she went from not a reader to a book lover. We all know the magic books can have, but to read through a character's transformation was a treat. Grace, although working in a bookshop, admits that she really isn't a book lover. But, she finds pleasure and comfort in reading The Count of Monte Cristo. As the story moves along, Grace finds herself in the subway tunnels during the Blitz reading to others to help pass the time and provide comfort. Somewhere along the way, she discovers her passion for books.
That she was able to go through the hardships and horrors of war and still be a gentle soul was also beautiful to watch.
Setting
This story takes place in London during World War 2. We are introduced to Paternoster Row, an alley with several bookshops and publishers in London.
Favorite Quotes
Here are a couple of my favorite quotes from The Last Bookshop in London:
Reading is…going somewhere without ever taking a train or ship, an unveiling of new, incredible worlds. It's living a life you weren't born into and a chance to see everything colored by someone else's perspective.
No one told her finishing the book would leave her so bereft. It was as though she'd said goodbye for the last time to a close friend.
About the Author
Madeline Martin, author of The Last Bookshop in London, is a New York Times and International Bestselling author of historical fiction and historical romance.
She lives in sunny Florida with her two daughters (known collectively as the minions), one incredibly spoiled cat and a man so wonderful he's been dubbed Mr. Awesome. She is a die-hard history lover who will happily lose herself in research any day. When she's not writing, researching or 'moming', you can find her spending time with her family at Disney or sneaking a couple spoonfuls of Nutella while laughing over cat videos. She also loves to travel, attributing her fascination with history to having spent most of her childhood as an Army brat in Germany.
Website – https://madelinemartin.com/
Instagram – @madelinemartin
Other Articles You Might Enjoy
Greenwich Village London | 5 Amazing Reasons You Need to Visit
26 Books set in another country you'll absolutely want to read
20 Books set in London You need to read now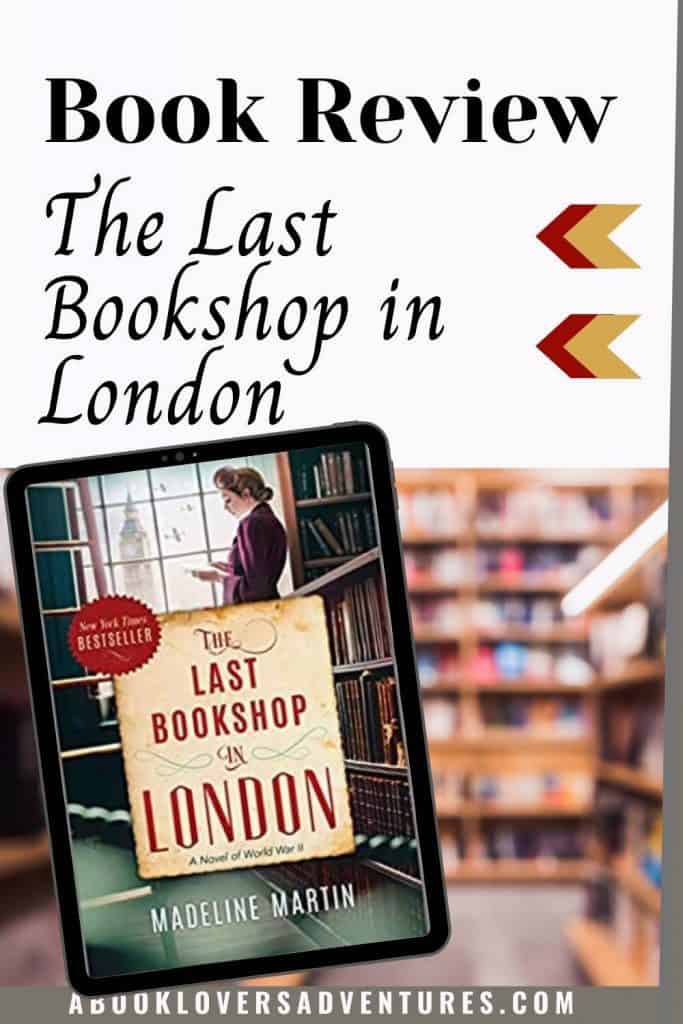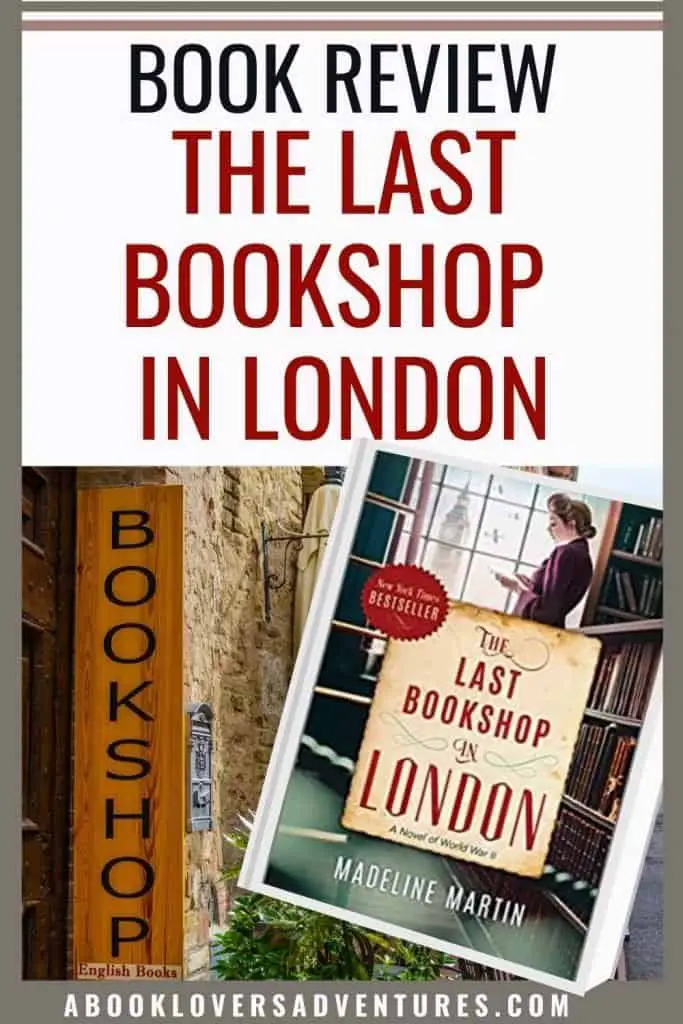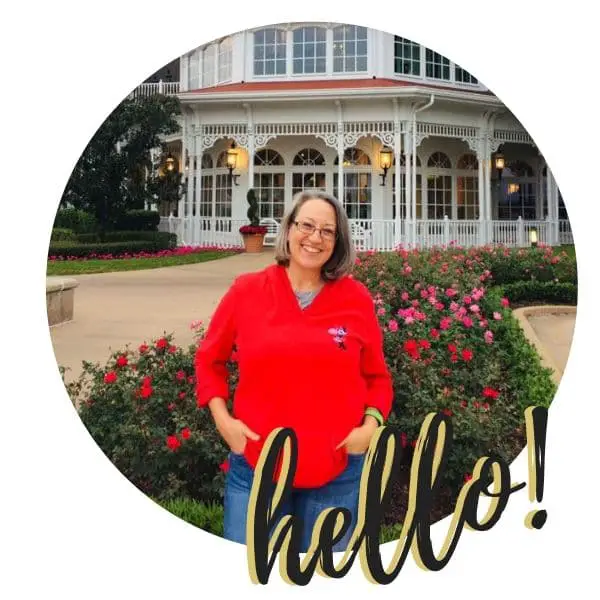 Becki is the author and founder of A Book Lover's Adventures. She has a degree in elementary education, has worked and volunteered in libraries for years, and spent several years in the travel industry. All of this has led to a love of books and travel. Becki loves to share her love by finding literary escapes to share!