Book Review – Sherlock Holmes and the Christmas Demon
For the first 12 days of December, I will be hosting a 12 Days of Christmas Books! Each day I will review a different Christmas book that I think you might enjoy this holiday season. For this fifth day of Christmas Books here is my book review for Sherlock Holmes and the Christmas Demon by James Lovegrove.
The 5th Day of Christmas Books
Author: James Lovegrove
Summary
It is 1890, and in the days before Christmas Sherlock Holmes and Dr. John Watson are visited at Baker Street by a new client. Eve Allerthorpe – eldest daughter of a grand but somewhat eccentric Yorkshire-based dynasty – is greatly distressed, as she believes she is being haunted by a demonic Christmas spirit.
Her late mother told her terrifying tales of the sinister Black Thurrick, and Eve is sure that she has seen the creature from her bedroom window. What is more, she has begun to receive mysterious parcels of birch twigs, the Black Thurrick's calling card…
Eve stands to inherit a fortune if she is sound in mind, but it seems that something – or someone – is threatening her sanity. Holmes and Watson travel to the Allerthorpe family seat at Fellscar Keep to investigate, but soon discover that there is more to the case than at first appeared. There is another spirit haunting the family, and when a member of the household is found dead, the companions realize that no one is beyond suspicion.
My Thoughts
If you are a fan of Sherlock Holmes you will enjoy this new offering, Sherlock Holmes and the Christmas Demon, from James Lovegrove. As with Sir Arthur Conon Doyle's style, Lovegrove tells the story from Dr. Watson's perspective. The language, mannerisms and such are really spot on.
Unlike some of the earlier Sherlock Holmes stories by Sir Arthur Conan Doyle, this one is not short! So, if you're ready to get into a good, lengthy Sherlock Holmes novel, this is the one! Sherlock Holmes and the Christmas Demon is fun and clever, so if you want a good Christmas mystery, you'll enjoy this one!
About the Author
James Lovegrove is the author of over 50 acclaimed novels and books for children.
Having dabbled in writing at school, James first took to it seriously while at university. A short story of his won a college competition. The prize was £15, and it had cost £18 to get the story professionally typed. This taught him a hard but necessary lesson in the harsh economic realities of a literary career.
Straight after graduating from Oxford with a degree in English Literature, James set himself the goal of getting a novel written and sold within two years. In the event, it took two months. The Hope was completed in six weeks and accepted by Macmillan a fortnight later. The seed for the idea for the novel — a world in microcosm on an ocean liner — was planted during a cross-Channel ferry journey. (from his website)
And, if you enjoy Sherlock Holmes novels, you'll be pleased to know that Lovegrove has written several other Sherlock Holmes books:
He also has a few other series you might want to check out:
Cthulhu Casebooks (these are also Sherlock Holmes books)

Firefly novels (these tie into the TV show Firefly)
(The following days will be updated as I publish the reviews)
The Second Day of Christmas
The Third Day of Christmas
The Fourth Day of Christmas – Low Country Christmas by Lee Tobin McClain (read review here)
The Fifth Day of Christmas
The Sixth Day of Christmas
The Seventh Day of Christmas
The Eighth Day of Christmas
The Ninth Day of Christmas
The Tenth Day of Christmas
The Eleventh Day of Christmas
The Twelfth Day of Christmas
Other Articles You Might Enjoy
Book Review ~ Curious Minds: a Knight and Moon novel by Janet Evanovich
No Christmas Gifts?! Giving Experiences Instead of Gifts!
How to Rock Your Sweet 16 Murder Mystery Birthday Party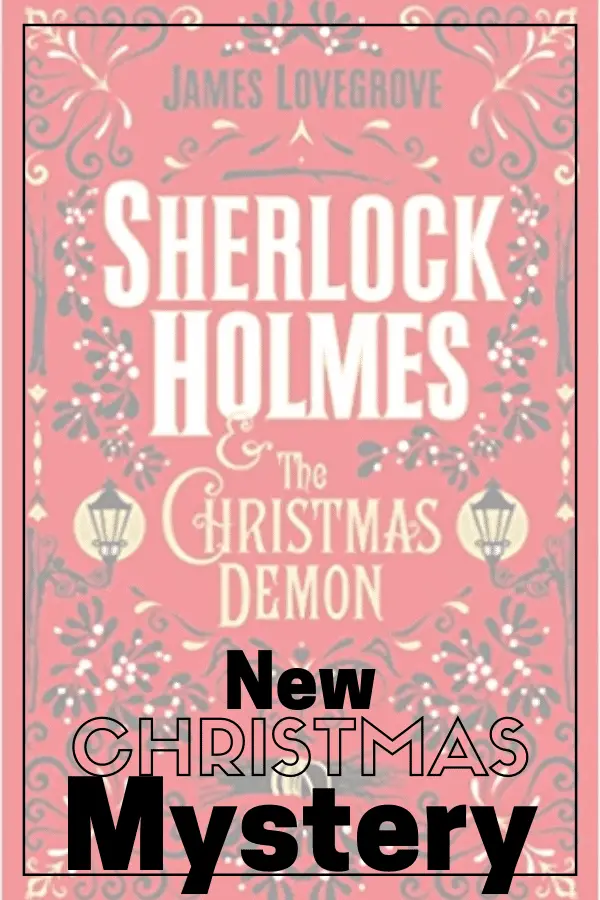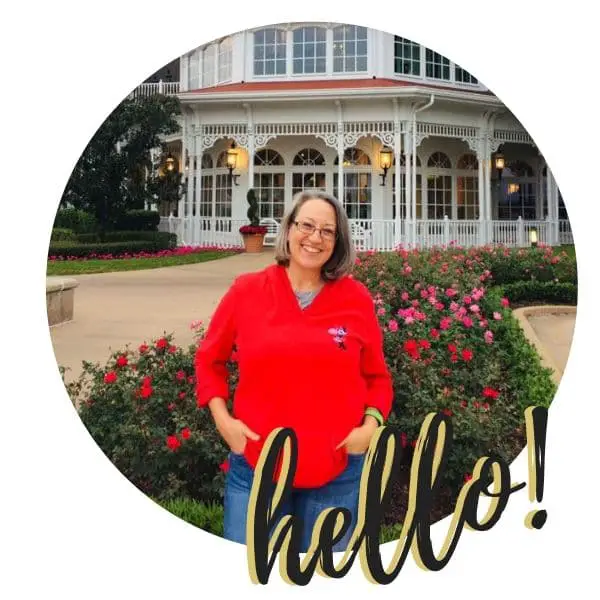 Becki is the author and founder of A Book Lover's Adventures. She has a degree in elementary education, has worked and volunteered in libraries for years, and spent several years in the travel industry. All of this has led to a love of books and travel. Becki loves to share her love by finding literary escapes to share!