Book Review – Love on the Beach by Kerry Evelyn
I'm excited today be part of the blog tour to offer up my book review for Love on the Beach, the newest edition to the Crane's Cover series by author Kerry Evelyn. And, make sure you sign up for the GIVEAWAY. Link is at the bottom of the post!!

Crane's Cove is the fictional New England town where this series takes place. The first book, Love on the Edge, told the story of Lanie and Matt and how they found their way to each other. The second book, Love on the Rocks, shares the story of Kat and Easton and how they fell in love.
And this, the third book in the Crane's Cove series, Love on the Beach, tells local girl, Shelby Porter, and southern transplant, D
amon Saunders.
Summary
Amazon | Barnes & Noble | Goodreads
After quitting her job at a high-profile magazine in Boston, idealistic journalist Shelby Porter retreats to her hometown of Crane's Cove, Maine, to regroup and refocus. As the pastor's daughter, she's welcomed back with open arms and opportunities to serve. However, the solace and support from the townspeople aren't enough to soften painful memories or bring her closer to her goals. Shelby's plans run up against another obstacle when the new guy in town walks into her life. Despite their connection, she resolves to not let love get in the way of fulfilling her purpose.

Tragedy drives Detective Damon Saunders from his job in Atlanta to the tiny resort town. Wanting to escape the ugliness of the big city, he now patrols the peaceful streets of the seaside community. The hardest part of his new role is earning the trust of the locals—especially Shelby. He's drawn to her quiet strength and desire to help people, but she has plans that'll take her far away from the place where he's trying to plant new roots. Maybe falling for her will complicate his life, but he's willing to take that chance.

Shelby denies her growing feelings for Damon, but when her four-year-old nephew is in danger, he's the only one who can help. Can Damon overcome the shadows of his past to save a child and win her—and the town's—heart? 
My Thoughts
If you enjoy a sweet romance, you'll enjoy this story! Even though it is the third in the series, it works well as a stand-alone story. You won't be lost if you haven't read the first two. You might, however, find yourself wanting to go back and read the first two to learn the stories of Lanie and Kat.
Kerry Evelyn does a good job of creating a lot of chemistry between the two main characters without just putting them in the bedroom, if you know what I mean. While the characters do kiss each other – and quite a bit – they don't fall into bed with each other just because they are drawn to each other. With Shelby being a pastor's daughter and Damon having a strong Christian faith, the author keeps the characters true to their values.
If you are struggling, or have struggled with what you're supposed to be doing in this world. Or maybe if life doesn't happen the way you have had it planned, you'll enjoy reading Shelby's struggles. They are more than likely a struggle we've all been through at one point or another.
All in all, I found the book a very enjoyable way to spend my time and recommend it.
About the Author
I met Kerry Evelyn last year at Romance, Wine, and Chocolate in Orlando, Florida. Romance, Wine, and Chocolate is an annual event put on by Lorelei's Lit Lair and the Orange County Library. Lorelei brings together romance authors and readers for an evening of books, wine, and chocolate. It's a pretty awesome night! Since then, I have read each of Kerry's books and have enjoyed supporting her work.
Here's Kerry's official info: Kerry Evelyn has always been fascinated by people and the backstories that drive them to do what they do. A native of the Massachusetts SouthCoast, she changed her latitude in 2002 and is now a crazy blessed wife and homeschooling mom in Orlando. She loves God, books of all kinds, traveling, taking selfies, sweet drinks, and escaping into her imagination, where every child is happy and healthy, every house has a library, and her hubby wears coattails and a top hat 24/7.
And, you can read more about her at her Website: KerryEvelyn.com.
Blog Tour
Here are all the Blog Tour Stops. So, make sure you check them out!
7/29 – Spotlight on Lorelei's Lit Lair
7/30 – Review on A Book Lover's Adventures
7/31 – Spotlight on Bookworm Mama
8/1 – Spotlight on The Story Sanctuary
8/2 – Review on Britt Reads Fiction
8/3 – Review and Bookstagram on 3HeartsandaWish
8/5 – Review on Christian Book-a-holic
8/6 – Review on Remembrancy
8/7 – Q&A with Kerry on Reading Is My Superpower
8/9 – Review on Martha's Book Babble
8/16 – Review on Ope's Opinions
8/31 – Review on Breath of Life Book Reviews
Giveaway!!
Enter for a chance to win a Corinthians bangle bracelet (Love is Patient, Love is Kind) from Trades of Hope and a $20 Amazon Gift Card by signing up for Kerry's newsletter!
Other Articles You Might Enjoy
Wine and Chocolate and some Amazing Books!
Fantastic new Romantic series by Author Kerry Evelyn
Cozy Mystery – Plaid and Plagiarism by Molly MacRae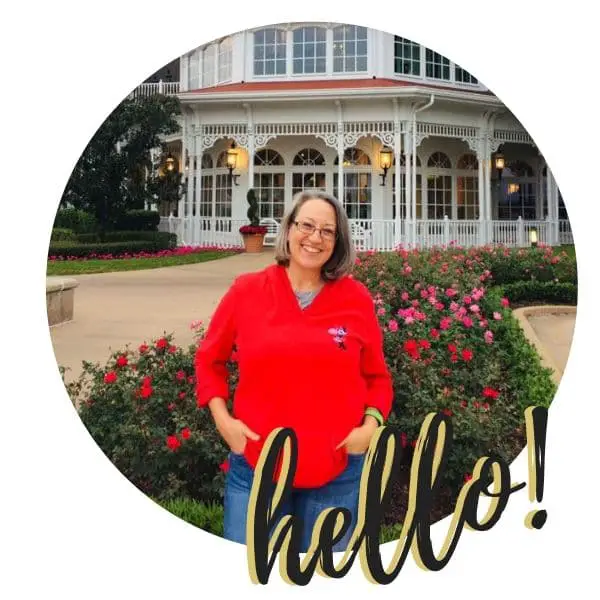 Becki is the author and founder of A Book Lover's Adventures. She has a degree in elementary education, has worked and volunteered in libraries for years, and spent several years in the travel industry. All of this has led to a love of books and travel. Becki loves to share her love by finding literary escapes to share!