Best of the New Kids Books for November
 November New Books
It's another new month, which means….more new books!  Every month publishers release hundreds of new books.  It's hard to keep up with all the new books, so I've culled through them and here's my picks for what's coming out this month!  For November, I'm doing an adult edition also, so check that one out too!
November has some great books coming out.  There is a new Diary of a Wimpy Kid, a new Dork Diary, a backstory on the Queen of Hearts.  Take a look and see what you'll be reading this month!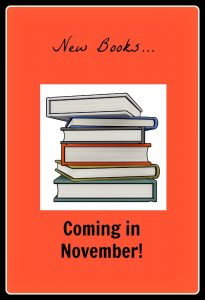 November Children's Chapter Books
Diary of a Wimpy Kid
Diary of a Wimpy Kid #11: Double Down  by Jeff Kinney                    due out 11/1
The pressure's really piling up on Greg Heffley. His mom thinks video games are turning his brain to mush, so she wants her son to put down the controller and explore his "creative side."
As if that's not scary enough, Halloween's just around the corner and the frights are coming at Greg from every angle.
When Greg discovers a bag of gummy worms, it sparks an idea. Can he get his mom off his back by making a movie . . . and will he become rich and famous in the process? Or will doubling down on this plan just double Greg's troubles?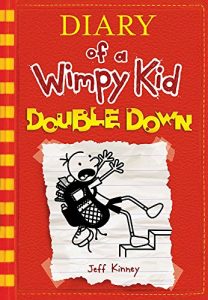 Ever After High
Ever After High: Epic Winter by Perdita Finn                                 due out 11/1
When the rebellious Jackie Frost and her brother, Northwind, plot to take control of the Winter Palace and curse the Royal Winter Family, a treacherous storm threatens all of Ever After! Under Jackie's chilly curse, the Snow King freezes out everyone in the palace, including his daughter: Crystal Winter. As a wicked winter spreads across the land, Crystal takes off on a daring quest with her friends from Ever After High to melt her father's frozen heart and save the world from turning into a giant snow globe. With Jackie and other fairy dark forces working against them, will Crystal, Briar, Ashlynn, and the rest of the gang be able to heat things up before summer is gone forever after?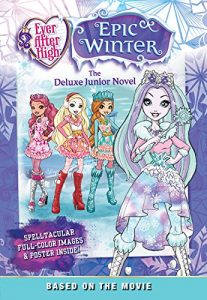 Dork Diaries
Dork Diaries #11: Tales of a Not-so-Friendly Frenemy by Rachel Renee Russell   due out 11/15
Nikki and her friends Brandon, Chloe, and Zoey are up for another adventure in the eleventh book in the #1 New York Times bestselling Dork Diaries series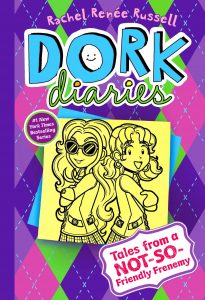 A Devlin Quick Mystery
Into the Lion's Den: A Devlin Quick Mystery by Linda Fairstein       due out 11/15
Someone has stolen a page from a rare book in the New York Public Library. At least, that's what Devlin's friend Liza thinks she's seen, but she can't be sure. Any other kid might not see a crime here, but Devlin Quick is courageous and confident, and she knows she has to bring this man to justice—even if it means breathlessly racing around the city to collect evidence. But who is this thief? And what could the page—an old map—possibly lead to? With her wits, persistence, and the help of New York City's finest (and, okay, a little bit of help from her police commissioner mother, too), Dev and her friends piece the clues together to uncover a mystery that's bigger than anyone expected—and more fun, too.
With all of the heart-pounding excitement that made her internationally bestselling Alexandra Cooper series a hit, Linda Fairstein paves the way for another unstoppable heroine . . . even if she is only twelve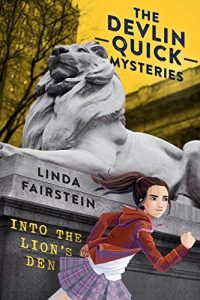 Pokemon
Pokémon Visual Companion                                                            due out 11/15
Newly updated to cover the Kalos region, characters, and events, the Pokémon Visual Companion is the essential guide to the animated world of Pokémon. This volume collects the entirety of the Pokémon experience. From ASH to Zoroark, from Kanto to Pokémon's effect in our world, we catch it all. Featuring plot and stills from each season of the television animated series, amazing art, and a breakdown of every gym badge and contest ribbon, this ultimate collectible is the requisite reference for every Pokémon fan.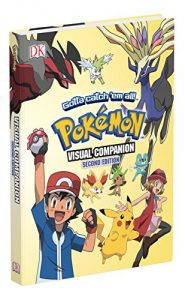 November YA/Teen Books
The Amateurs
The Amateurs by Sara Shephard                                                         due out 11/1
As soon as Seneca Frazier sees the post on the Case Not Closed website about Helena Kelly, she's hooked. Helena's high-profile disappearance five years earlier is the one that originally got Seneca addicted to true crime. It's the reason she's a member of the site in the first place.
So when Maddy Wright, her best friend from the CNC site, invites Seneca to spend spring break in Connecticut looking into the cold case, she immediately packs her bag. But the moment she steps off the train in trendy, glamorous Dexby, things begin to go wrong. Maddy is nothing like she expected, and Helena's sister, Aerin Kelly, seems completely hostile and totally uninterested in helping with their murder investigation.
But somewhere nearby the killer is watching . . . ready to do whatever it takes to make sure the truth stays buried.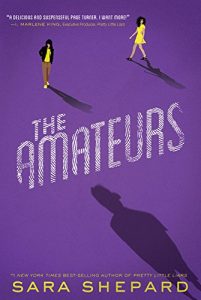 Twilight Reimagined
There are two sides to every story….     You know Bella and Edward, now get to know Beau and Edythe.
When Beaufort Swan moves to the gloomy town of Forks and meets the mysterious, alluring Edythe Cullen, his life takes a thrilling and terrifying turn. With her porcelain skin, golden eyes, mesmerizing voice, and supernatural gifts, Edythe is both irresistible and enigmatic.
What Beau doesn't realize is the closer he gets to her, the more he is putting himself and those around him at risk. And, it might be too late to turn back….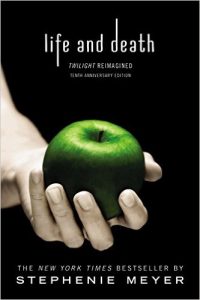 Heartless
Long before she was the terror of Wonderland, she was just a girl who wanted to fall in love. Catherine may be one of the most desired girls in Wonderland, and a favorite of the unmarried King of Hearts, but her interests lie elsewhere. A talented baker, all she wants is to open a shop with her best friend. But according to her mother, such a goal is unthinkable for the young woman who could be the next queen.Then Cath meets Jest, the handsome and mysterious court joker. For the first time, she feels the pull of true attraction. At the risk of offending the king and infuriating her parents, she and Jest enter into an intense, secret courtship. Cath is determined to define her own destiny and fall in love on her terms. But in a land thriving with magic, madness, and monsters, fate has other plans.
In her first stand-alone teen novel, the New York Times-bestselling author dazzles us with a prequel to Alice's Adventures in Wonderland.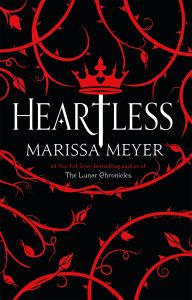 Fantastic Beasts and Where to Find Them
Fantastic Beasts and Where to Find Them: Original Screen play by J.K. Rowling      due out 11/19
When Magizoologist Newt Scamander arrives in New York, he intends his stay to be just a brief stopover. However, when his magical case is misplaced and some of Newt's fantastic beasts escape, it spells trouble for everyone…
Fantastic Beasts and Where to Find Them marks the screenwriting debut of J.K. Rowling, author of the beloved and internationally bestselling Harry Potter books. Featuring a cast of remarkable characters, this is epic, adventure-packed storytelling at its very best.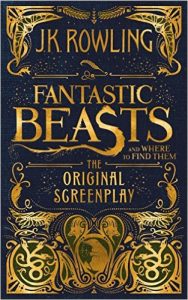 Ranger's Apprentice
Ranger's Apprentice: The Battle of Hackham Heath by John Flanagan    due out 11/29
When the former Baron Morgarath escaped to avoid punishment for treason, an uneasy peace fell on Araluen. But Morgarath, now in hiding, is already planning his next move, recruiting an army of savage, overpowering beasts known as Wargals. Newly crowned King Duncan knows he must assemble his troops for battle.
To find out the full extent of Morgarath's plan of attack, Halt prepares for a seemingly impossible task–climbing the deadly cliffs of the Mountains of Rain and Night and venturing deep into enemy territory to spy. After all, the winner of this war could be determined by one wrong move.
At the Battle of Hackham Heath, the fate of a Kingdom will be decided. This origin story of how Halt came to be Araluen's most famous Ranger – and how war will decide the future of the next generation – will thrill Ranger's Apprentice fans and new readers alike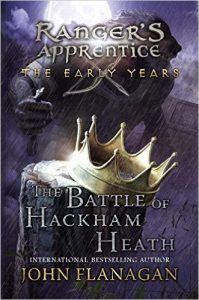 So, that's the list for November new books!  Does anything here catch your eye?!  I'm really looking forward to the Fantastic Beasts book & movie!
Share your thoughts on what you're interested in!
Here's a link to the November New Books ~ Adult Edition.  There are lots of great books coming out this month for us, too 🙂
Disclosure:  This post does have affiliate links.  If you follow a link and make a purchase, I will be minimally compensated.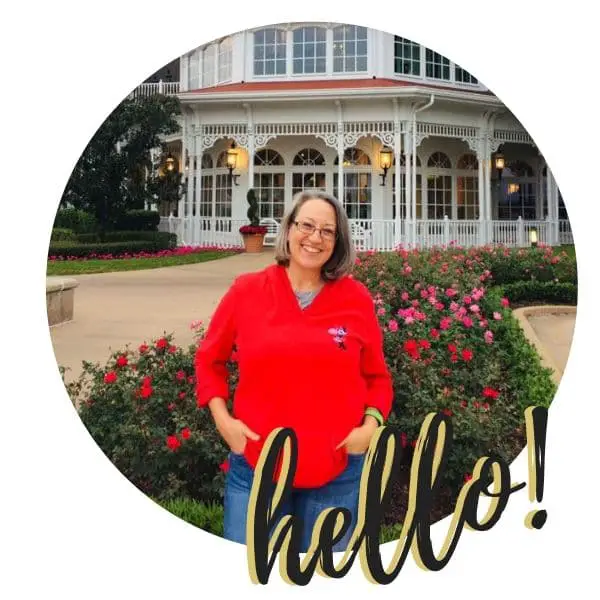 Becki is the author and founder of A Book Lover's Adventures. She has a degree in elementary education, has worked and volunteered in libraries for years, and spent several years in the travel industry. All of this has led to a love of books and travel. Becki loves to share her love by finding literary escapes to share!