My 4 Favorite Halloween Books for Kids You Will Love
I really enjoy Halloween books.  Well, Halloween books for kids – I'm not a fan of seriously scary stuff – so, I stick to the kids' books 🙂  Halloween story time is a favorite for me!  Here are four of my favorite Halloween picture books that I thought you might enjoy!  Whether you have kids that you still read to, or maybe grandkids, these might be worth getting for the bookshelf!
Halloween Books for Kids
I Need My Monster
A unique monster-under-the-bed story with the perfect balance of giggles and shivers, this picture book relies on the power of humor over fear, appeals to a child's love for creatures both alarming and absurd, and glorifies the scope of a child's imagination. One night, when Ethan checks under his bed for his monster, Gabe, he finds a note from him instead: "Gone fishing. Back in a week." Ethan knows that without Gabe's familiar nightly scares he doesn't stand a chance of getting to sleep, so Ethan interviews potential substitutes to see if they've got the right equipment for the job: pointy teeth, sharp claws, and a long tail but none of them proves scary enough for Ethan. When Gabe returns sooner than expected from his fishing trip, Ethan is thrilled. It turns out that Gabe didn't enjoy fishing because the fish scared too easily.
This is probably my favorite!  It's a really fun picture book with great colorful pictures you'll love!   Great deal!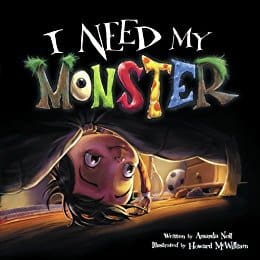 Creepy Carrots!

Kids LOVE this book!  You will have a lot of fun reading this one to your kids.  It's hard to not be somewhat dramatic while reading this one 🙂  And, the surprise ending is a favorite!

Even Monsters Need Haircuts

Perfect for Halloween, this is a hilarious Halloween story about a boy who follows in his father's footsteps . . . in his own monstrously unique way.

Skeleton Meets the Mummy

This is a new favorite Halloween picture book of mine!  This spooky new read-aloud story is perfect for Halloween!
On Halloween night, Sammy has to make a quick trip through the dark woods before he can go trick-or-treating. But someone–or something–is following him. Scritch! Scratch! What could it be?
This was a fun, new find!  I found it at our local library and loved it!  It has familiar elements of Little Red Riding Hood, and is spooky enough that your kids will really enjoy it!
What're Your Favorites??
So, what are your favorite Halloween books for kids?  Let me know in the comments ~ I always enjoy finding new books!
Other Articles You Might Enjoy
Halloween Books ~ My Favorite Halloween Picture Books
Harry Potter Gift Ideas ~ Muggles & Wizards you'll love these!
Miss Peregrine's Home for Peculiar Children
and of course, Harry Potter!
Sharing is caring!  So, please share this post with your friends 🙂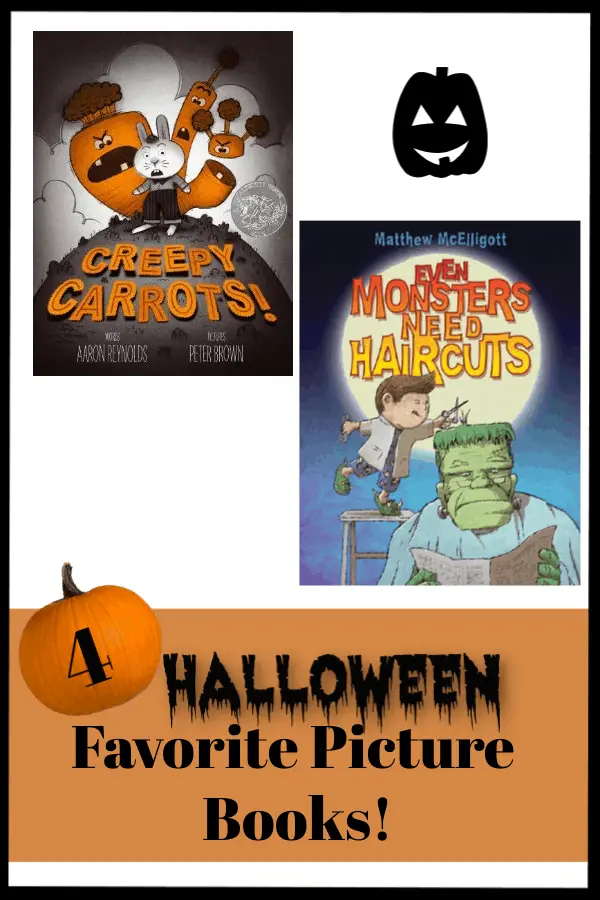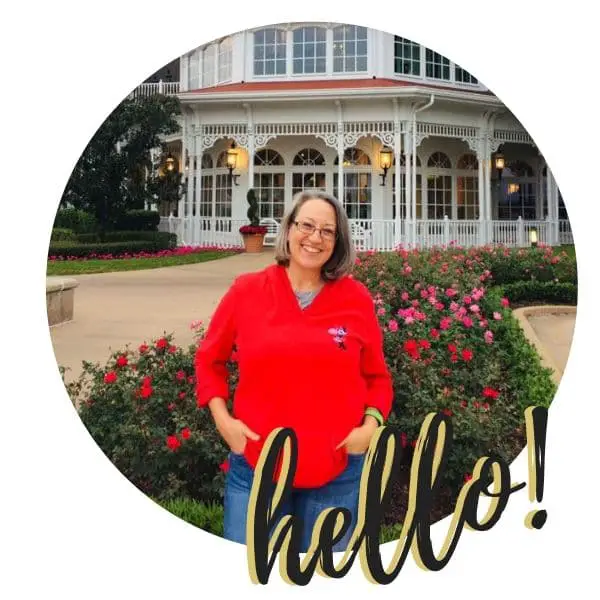 Becki is the author and founder of A Book Lover's Adventures. She has a degree in elementary education, has worked and volunteered in libraries for years, and spent several years in the travel industry. All of this has led to a love of books and travel. Becki loves to share her love by finding literary escapes to share!