Bella Coola BC ~ Fun Things to See & Do in the Valley
Welcome to my Hometown Tourist Project!  Each week we will be treated to a new blogger giving us a tour of their hometown.  Throughout the year we will be going all over the country and even up into Canada and over to Italy!  Today I am pleased to introduce you to Tania who blogs at Grab Your Backpack.  Tania's blog is about helping adventurous ladies over 50 learn to travel light, and shares her travels around BC and beyond.  But, today Tania is going to introduce us to her hometown of Bella Coola BC and share how and why she fell in love with this area.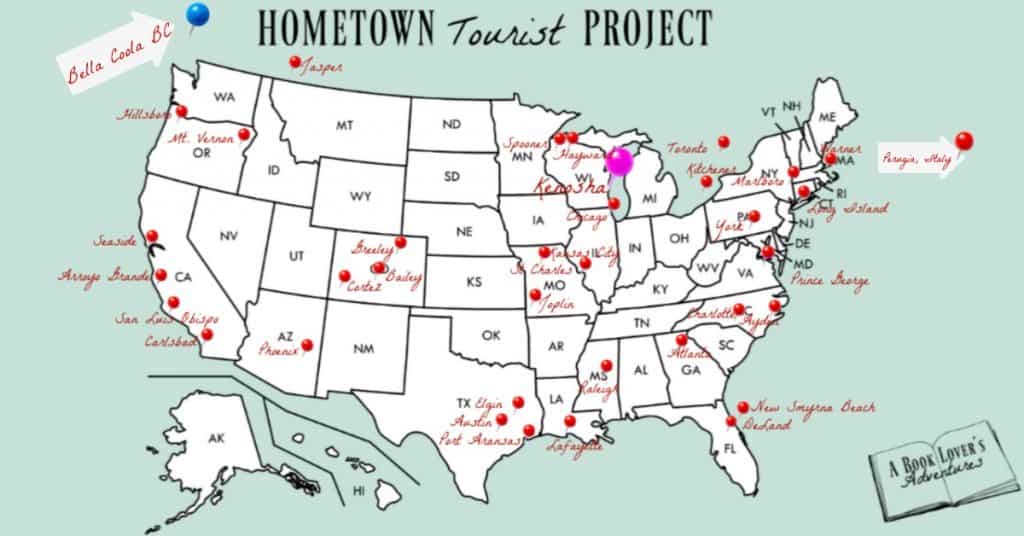 Hometown Tourist Project Week # 38 – Bella Coola BC
By: Tania
The jagged peaks of the tall mountains rose up on either side of me, as the plane slowly descended into the Bella Coola Valley. The lower our altitude, the greener everything became; a stark contrast to the hundreds of miles of snow and glacier-covered coastal mountains that had streamed far beneath me for the last hour.
It was late May, and I was amazed at the numerous waterfalls cascading down the mountainsides amongst the greenery of the forests.
I fell in love with Bella Coola BC and the Valley from that first glimpse, and I am still awed by its incredible natural beauty, over 20 years later. What I love about it are things like the temperate climate, a long growing season (compared to much of Canada!), and very little traffic or noise like you'd hear in the city.
Bella Coola Valley
This remote valley can be found in the Great Bear Rainforest, roughly halfway up the coast of British Columbia, Canada, at the end of a long ocean inlet.  It's 50 miles long, with steep mountains towering up to 9000 feet on either side.
There are several communities in the Valley: Bella Coola, Four Mile, Hagensborg, Firvale, and Stuie, with homesteads in between.  The main and westernmost town is Bella Coola, part commercial and residential and part Nuxalk (pronounced Noo-Hulk) First Nation reservation.
The Valley was discovered by the first Europeans in 1793 (overland by Alexander Mackenzie, and by sea by Caption George Vancouver). It has been the home of our Nuxalk people for thousands of years, and the first "white" settlers here were a group of Norwegians in 1895.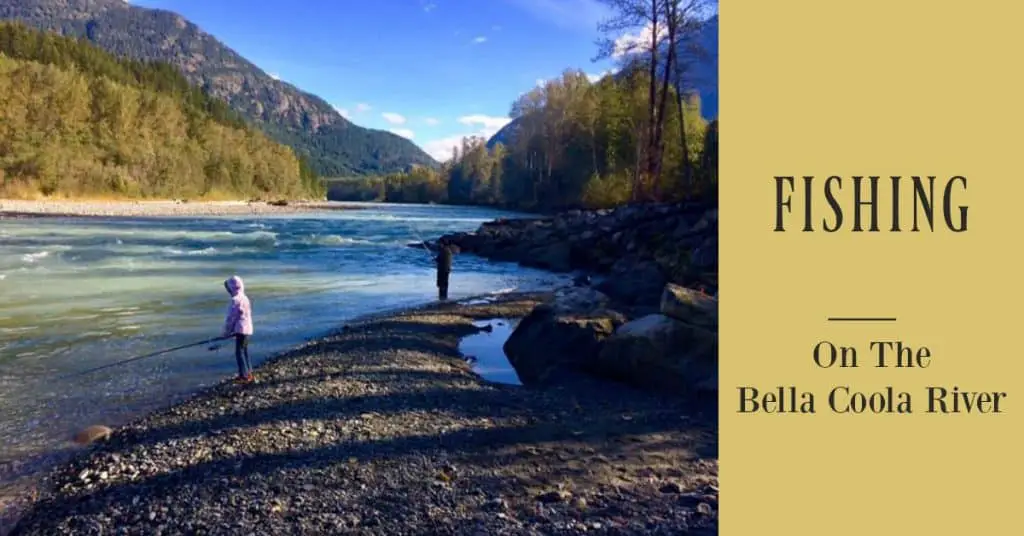 Things to do in Bella Coola Valley
There are so many enjoyable things to do in the Bella Coola BC.  Fishing, both ocean and river, river rafting, hiking, mountain biking, dirt biking, and motorbiking, exploring historical sites (both Norwegian and Nuxalk) and sightseeing.  There are guided tours available for those who enjoy everything from fishing and hiking to wildlife viewing. The remoteness affords the residents to enjoy the clean air, clear water, and organic food growing. It's an awesome place for outdoor enthusiasts and to raise a family. The Bella Coola Music Festival and the Annual Rodeo are two fun events to take in during the summer.
Something visitors notice when first driving through the valley is the "Bella Coola Wave." Almost everyone who lives here, whether driving or walking, waves at those who pass by. Visitors to our valley often make their visit part of a "circle tour." The Circle Tour takes them across to Vancouver Island via ferry and then back down to the city of Vancouver.
One of my favourite things to do in the Valley is to cruise down the highway on the back of our motorcycle.  It takes about an hour and a half to drive the entire length of the valley, with new and breathtaking views around every corner.  We also enjoy fishing and just sitting by the rivers and ocean, as well as hiking with our children.
A trip across the inlet to visit Tallheo Cannery
This historic fish cannery, Tallheo Cannery, is now a bed and breakfast establishment. It has a rich history, including Chinese workers who set up a small temporary village here each year to work in the cannery. The scenery is beautiful and the historical buildings are well-preserved. The cannery boat meets the visitors at the wharf and brings them back at the end of their stay. During their visit, they can include a boat ride to nearby natural hot springs.
Short Trails
See the old growth forest in all its glory at these two short trails suitable for children: Walker Island Park and Saloompt Forest Trail. Prepare to feel dwarfed by the massive, towering cedars, fir and spruce.
Camping
Camping at Blue Jay Lake, and Clayton Falls. Take a Forest Service Road that begins at the Clayton Falls Picnic area, all the way up and over the mountain to a lovely lake and campground. There are basic campsites here. There are also shorter and longer hikes, including to two other small mountain lakes. And of course, there is swimming and playing in Blue Jay Lake.  The view from the top of the mountain shows you the ocean inlet, where the North and South Bentinck Arms divide.  Then, back at the bottom of the mountain, we find Clayton Falls. These majestic falls are a popular spot for locals and visitors alike.
Helicopter sightseeing & Heli-skiing
Helicopter sightseeing, hiking, and skiing are each popular in Bella Coola BC depending on the season.  It's so invigorating to walk along the spine of a mountain. Looking down on either side into the valleys or viewing far down the inlet. We offer world-class heli-skiing in the winter, from early January through to late April. Cruising along through
The air in a helicopter is an exciting way to enjoy the valley and the surrounding mountains, glaciers, and water.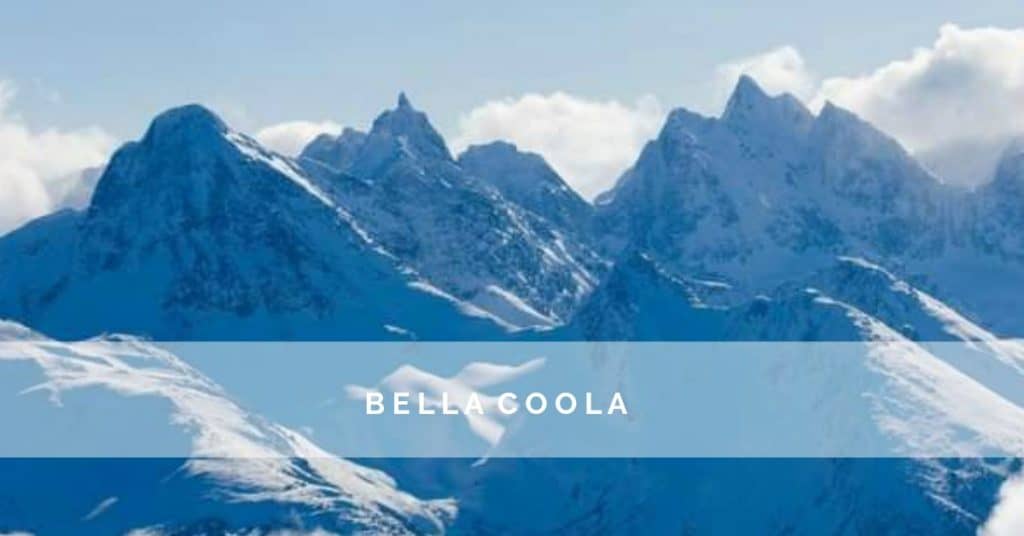 Books about Bella Coola
Because books are so much a part of life anywhere, I wanted to share with you some of the books from and about Bella Coola BC. They tell our history through images and stories.
Bella Coola: Life in the Heart of the Coast Mountains by Hans Granander
(this is a beautiful Coffee table book)
White Guys and Grizzlies by Clayton Mack
The Road Runs West: A Century Along the Bella Coola / Chilcotin Highway by Diana French
Ruffles On My Longjohns by Isabel Edwards
Crusoe of Lonesome Lake-Man Against Wilderness: The Story of a 40- year Struggle For Survival by Leland Stowe
Come to Visit Bella Coola BC
This has just been an introduction to the beautiful valley called Bella Coola. There is so much more to see and do; you'll want to come back again and again! And, if you come to visit, be sure to stop in at the Bella Coola Valley Tourism booth in downtown Bella Coola. Because they will have more great ideas of what to do while you're here!
More About Tania
Tania writes at Grab Your Backpack, where she helps adventurous ladies over 50 learn to travel light, and shares her travels around BC and beyond. While the website is a work in progress, you can join her newsletter and receive a free printable travel journal!
Other Articles You Might Enjoy
Things to do in Perugia and why you'll want to visit!
Unique Things to do in Toronto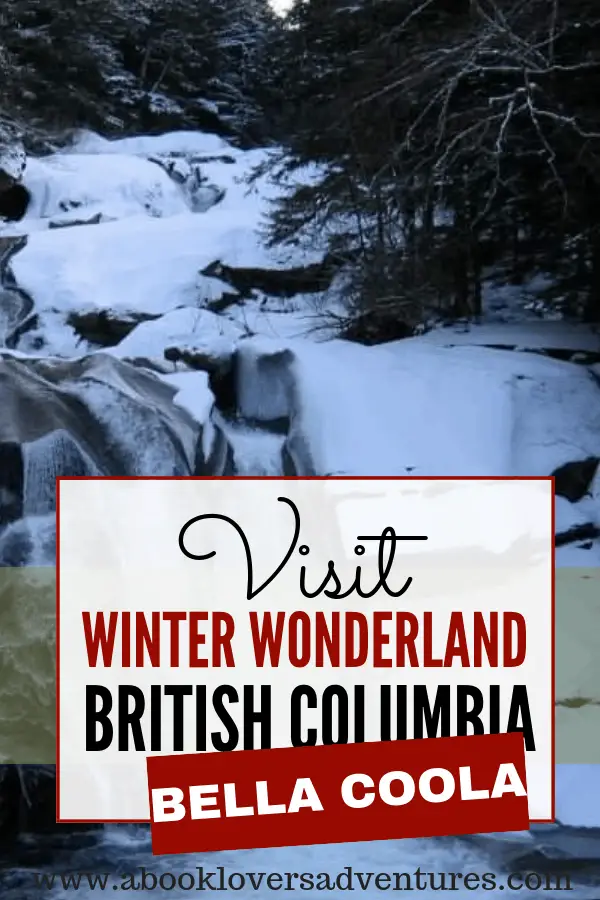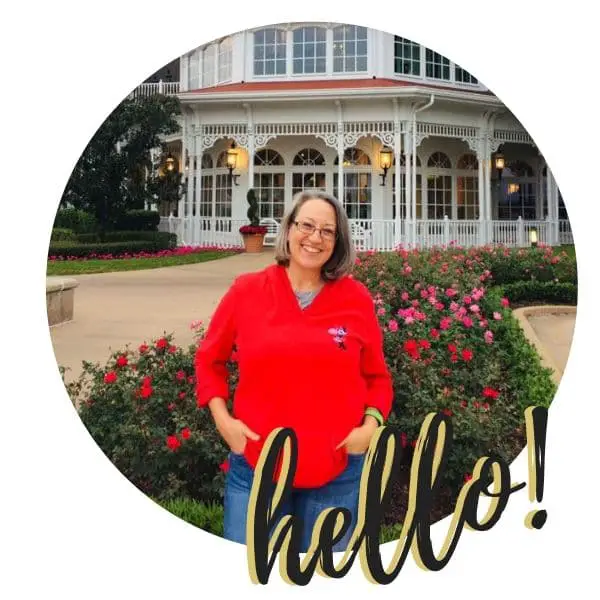 Becki is the author and founder of A Book Lover's Adventures. She has a degree in elementary education, has worked and volunteered in libraries for years, and spent several years in the travel industry. All of this has led to a love of books and travel. Becki loves to share her love by finding literary escapes to share!