The Best of Hayward, WI Through the Seasons
Welcome to my Hometown Tourist Project!  Each week we will be treated to a new blogger giving us a tour of their hometown.  Throughout the year we will be going all over the country and even up into Canada!  Today I am pleased to introduce you to Janae who blogs at Traditional Homemaker.  Janae's blog is about inspiring you to embrace some of those traditions you may have pushed aside or never even learned about all for the sake of modern advances. But, today Janae is going to introduce us to her hometown of Hayward, WI and share with us the best of Hayward, WI throughout the year!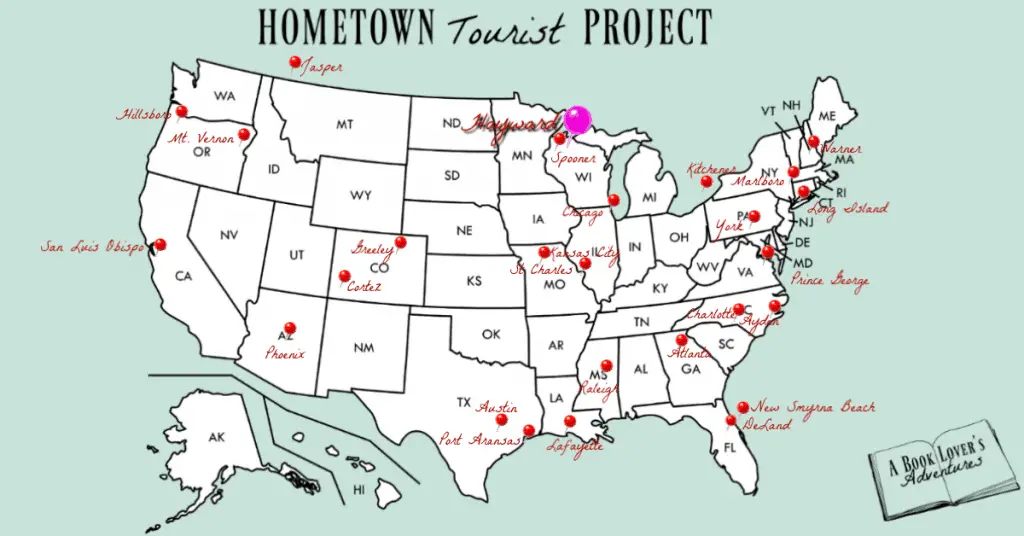 Hometown Tourist Project Week # 27 ~ Hayward, Wisconsin
By: Janae
Hi! I'm Janae and I'm from Hayward, WI and I blog over at Traditional Homemaker. I grew up on a small dairy farm where we milked cows, harvested crops and sold vegetables from our three-acre garden. My folks sure knew how to keep us kids out of trouble!
It wasn't until I moved back home after college that I developed a true fondness for my hometown. I took time to experience the lazy rivers, participate in more festivals and activities and just be a part of my town.
I've been married a couple years now and moved an hour away.  But my little car still finds its way to Hayward a couple times a month to visit friends and family and to get in on the next big small-town event.
The Best of Hayward, WI
Growing up in small-town Hayward, WI we were always trying to stay out of town because of the "crazy tourists." Now that I am an adult, I find myself heading into town to be one of those "crazy tourists!" I love participating in our festivals and volunteering for any of our many races. I take pride in our "crazy tourist" town and love to be found among the throngs.
Hayward, WI: A Four-Season Vacation Destination
It doesn't matter what time of year you find yourself wanting to escape to a quaint, small town for a slow weekend or vacation, Hayward is your destination. In any season you can find plenty to interest you or the whole family.  So, here's what I think is the best of Hayward, WI anytime of year!
Summer
A couple things Hayward is known for is Home of the World Record Musky and Home of the Lumberjack World Championships. With summer in full swing, you can experience either of these names for yourself.
In honor of the World Record Musky there is a four-story high fiberglass musky boasting a great bird's-eye view of the town. As a little girl, this view seemed terrifying – it was our little town's "skyscraper." The Fresh Water Fishing Hall of Fame and museum is adjacent to the Big Fish. Just behind both of these family attractions within walking distance, is the beach, a large playground and a beautiful picnic area.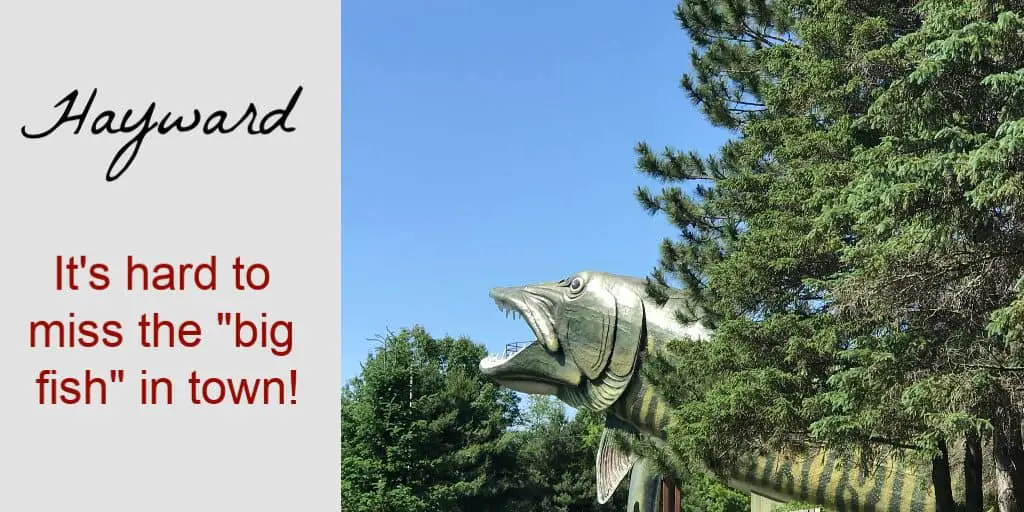 Hayward History
Hayward doesn't have much for museums but the history is rich. My friend Andi loves learning and teaching others about Hayward's history. She was who taught us about our farm's humble beginnings as a migrant boarding house. Andi is also an historical fiction author.
LumberJack Village
Just up the road from the Big Fish, the Lumberjack shows are hosted in Lumberjack Village. Throughout the summer you can take in smaller lumberjack shows or you can plan to attend the Championships. In Lumberjack Village you can also enjoy mini golf, dining, ice cream and shopping.
Musky Festival
In late June is the annual Musky Festival. Come on out to the weekend-long festival for shopping from quaint vendors; delicious, fattening carnival food; dizzying carnival rides, the Musky Queen crowning and the Sunday parade. As a junior in high school I was the Musky Queen. No huge pageants and competitions. Just small-town fun and lots of parades – but every girls' dream!
Kick off your Saturday morning with the Sawyer County Dairy Breakfast out at the Fair Grounds. As kids, we looked forward to the Dairy Breakfast for months because it was the only time we were allowed to eat ice cream on our pancakes and have an ice cream cone for breakfast! Actually, our farm was privileged to host the Dairy Breakfast for two years!
Fall
Nothing beats the beauty of blazing red, orange and yellow cloaked trees along a peaceful lakeshore. Or you can enjoy the fall colors on a family walk or bike ride on one of Hayward's many rustic trails.
The Chequamegon Fat Tire Festival is a fun bike race for participants and spectators. So, bring your cow bell and cheer on the exhausted bikers! My favorite is to be a volunteer. Volunteering at any one of Hayward's many events is a great way to meet lots of new people and learn about new places. And volunteering at the start line lets you see all the accidents. Not good!
Winter
Alure of Lights
Main Street comes alive with Christmas lights during the Alure of Lights event leading up to Christmas. Every weekend there are different activities on Main Street or in the park. One year there was a hot chocolate crawl and a tractor parade. Each year the weekend events are a little different.
American Birkebeiner
Hayward is also home to the American Birkebeiner cross country ski race. It draws thousands of participants from all over the world. Energy from the spectators lining Main Street is an amazing force to be a part of as you cheer and ring (your cow bell) on the exhausted skiers.
Participating in the Birkebeiner events can be a family affair as well. All weekend shorter ski races and activities are held for those as young as three.
I love volunteering for the Birkebeiner, also. Whether it's counting the racers and writing down numbers at the finish line (back before chip reading!) or handing out food and drinks at energy stations, I always have a fun time. Volunteer as a family if you're not skiers! Just remember to dress warm!
Two winters ago, I finally got brave enough to participate in the Birkie events as a skier! I trained for the Kortelopet – the shorter version of the Birkie. And then warm weather hit. Despite valiant attempts at keeping snow on the trails, the races got cancelled for only the second time in the race's 45-year history!
Since I'm not a big competitor I enjoy a lot of winter activities on my own, as well. I love hitting the well-groomed ski trails for a morning or snowshoeing on the side trails. As kids we were always out skating on some random lake or pond. For a little less shoveling work you can hit up the indoor ice rink!
Spring
You many not always see the best of Hayward, WI in Spring, because it can be pretty sloppy and dreary. But if you are willing to drive anywhere from 10 to 45 minutes you can enjoy numerous supper clubs. Of course, there are also amazing restaurants right in town like the Angry Minnow. My favorite is a Friday night fish fry. At Pine Ridge. It's a little bit of a drive and sometimes a wait, but the food is so worth it!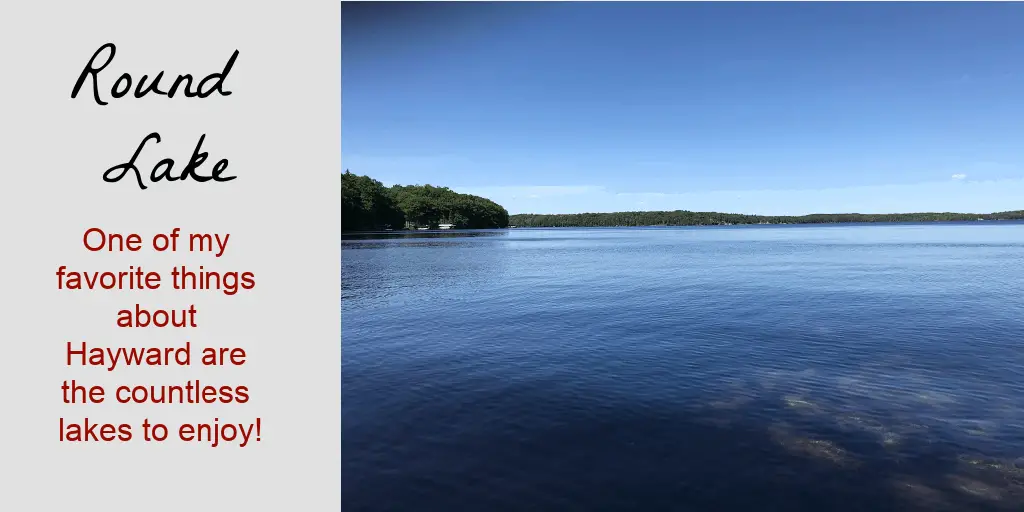 A Four-Season Vacation Destination
I've shared a bit of what I think is the best of Hayward, WI with you! But there are so many more activities that I haven't mentioned. A few things like 4-wheeling, fly fishing, ice fishing, snowmobiling and local artist shows are popular in Hayward, too. I just don't know much about them.
So whatever season you decide to visit Hayward, Wisconsin in, be assured that there will be plenty to keep you occupied. You and your family can make lots of memories in your own resort cottage by a quiet lake or downtown on Main Street amidst a bustle of activities.
With a little adventurous spirit, you can experience your dream vacation in Hayward, Wisconsin!
More About Traditional Homemaker
I grew up on a dairy farm and the man of my dreams just so happens to have a dairy farm also! Growing up on a farm always meant we ate our own food and were generally healthy. However, one fateful day my mother was diagnosed with polycystic kidney disease. Specialists had all kinds of suggestions for her but the drugs' side-affects were more damaging to the kidneys.
After months of trying everything suggested to her, she came across the Weston A. Price Foundation. Through the foundation's helpful information and resources, we were able to implement a more healthy lifestyle that just so happened to look a lot like grandma's and great-grandma's and great-great-grandma's. You get the point! Some traditions are worth hanging on to and learning from.
Through my writings I hope to inspire you to embrace some of those traditions you may have pushed aside or never even learned about all for the sake of modern advances.
This is the way life was before it was "hip" to be healthy.
Let's Get Social
You can keep up with Janae and Traditional Homemaker on social media
Other Articles You Might Enjoy
Hometown Tourist Project series
Spooner, WI ~ 10+ Reasons You Need to Visit This Unique Town
Best Things to do in Chicago from an Insider!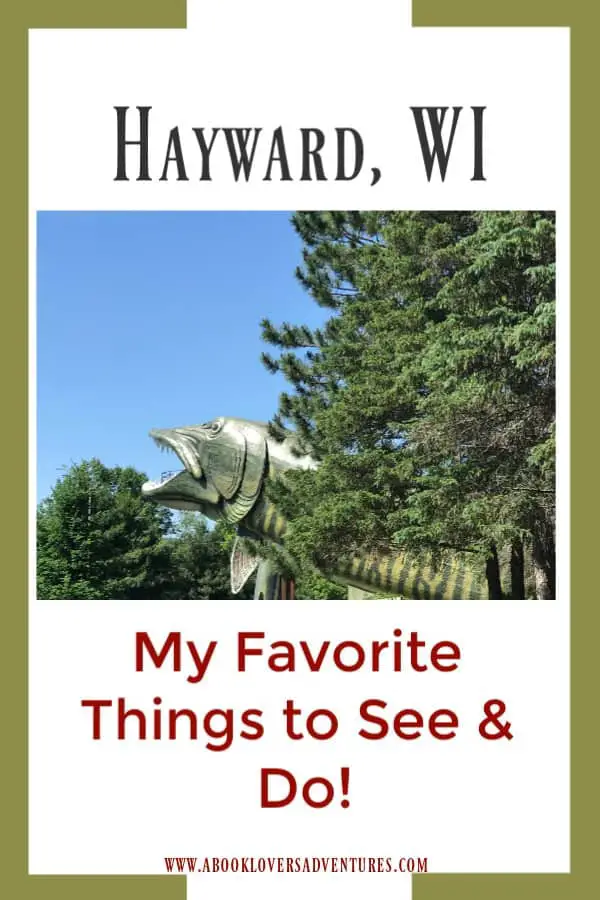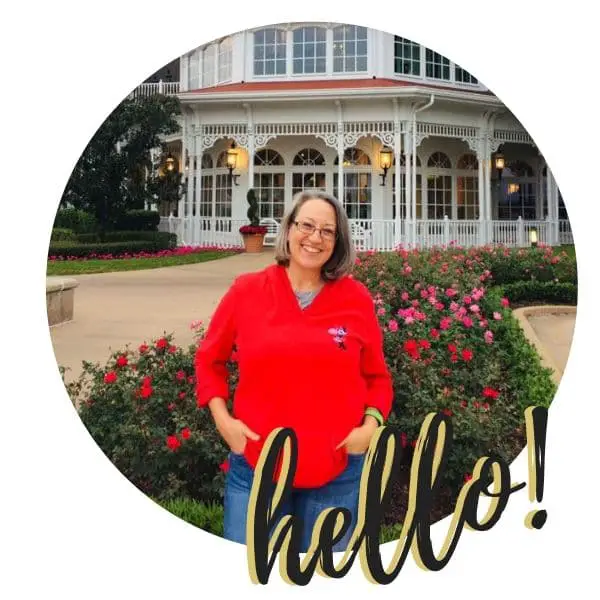 Becki is the author and founder of A Book Lover's Adventures. She has a degree in elementary education, has worked and volunteered in libraries for years, and spent several years in the travel industry. All of this has led to a love of books and travel. Becki loves to share her love by finding literary escapes to share!