Reading Challenge for Travelers
Every year, about this time of year, the new reading challenge lists come out for next year.  I enjoy participating in Reading Challenges because they tend to stretch me as a reader!  This year, I thought it might be fun to combine my love of reading and my love of traveling into my Reading Challenge for Travelers!
If you would care to join me…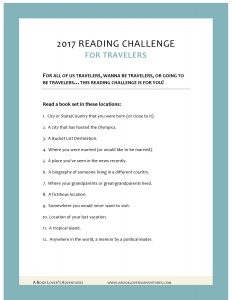 Why Challenge Yourself?
I find that when I do a Reading Challenge, I tend to get outside my reading comfort zone.  Doing a reading challenge reminds me to  try books in new or different genres that aren't my norm.  For example, I might go for a historical book or a biography that I wouldn't normally have read.
I also find that by keeping track of what I'm reading, I tend to diversify my reading list more.  A couple of years ago I tracked every book I read (that year it was 70 books).  I was intentional in making sure I read almost half fiction and half non-fiction.  And, within each category, I was more also intentional with what I read – not too many romance or YA books!
By challenging myself, I find that I become a better reader.  And by going outside my comfort zone (or normal genres) I can't help but learn about new people, places and ideas!  That's the real beauty of reading, isn't it!  Opening a book can take us to new places, introduce us to new ideas and new people all from from the comfort of our couch.
What's in This 2017 Reading Challenge?
Since this challenge is specific to traveling, all the books will be in destinations you've either been to, want to go to, or just a new place to learn about.  I'm excited to see what books I come up with for each of the categories!
Mix up your selections between fiction and non-fiction!  I'd love to hear what you come up with each step of the way!
If you get stuck on a category, put it out there on my FB page and see what suggestions come through for you!  I have a feeling I'm going to have to do this with a couple of the books!
There are only twelve books to read in this challenge, so one a month.  Hopefully it won't be too bad!
Happy Reading!
So, what do you think?  Ready to hook up and take the 2017 Reading Challenge for Travelers?!  If so, sign up for my email list and I'll send you a link for the .PDF!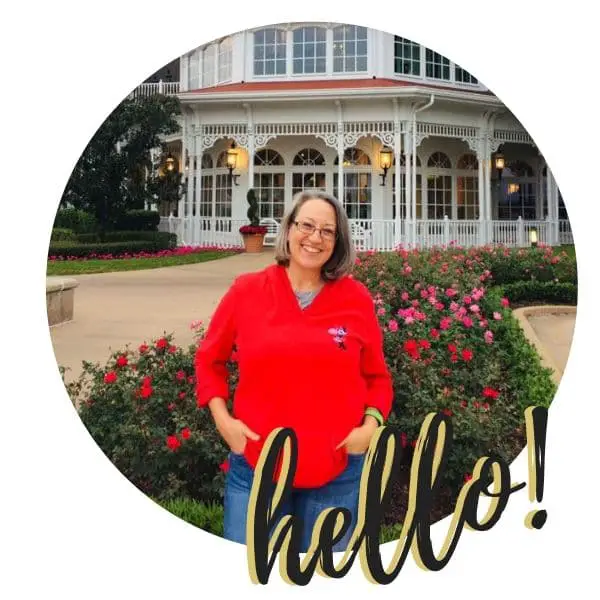 Becki is the author and founder of A Book Lover's Adventures. She has a degree in elementary education, has worked and volunteered in libraries for years, and spent several years in the travel industry. All of this has led to a love of books and travel. Becki loves to share her love by finding literary escapes to share!