How to Pack the Perfect Carry-On
Traveling can be so stressful for so many people.  For me, I love it!  I love the planning of trips and I love going.  Next week we are off again for a family wedding in Iowa.  So, I thought this would be an appropriate time to share how I pack the perfect carry-on bag.  Typically, I travel with a backpack and my carry-on is inside the backpack until I'm on the plane.  After I'm seated, it's easy to pull out my "carry-on" bag without disturbing the rest of my items in the backpack.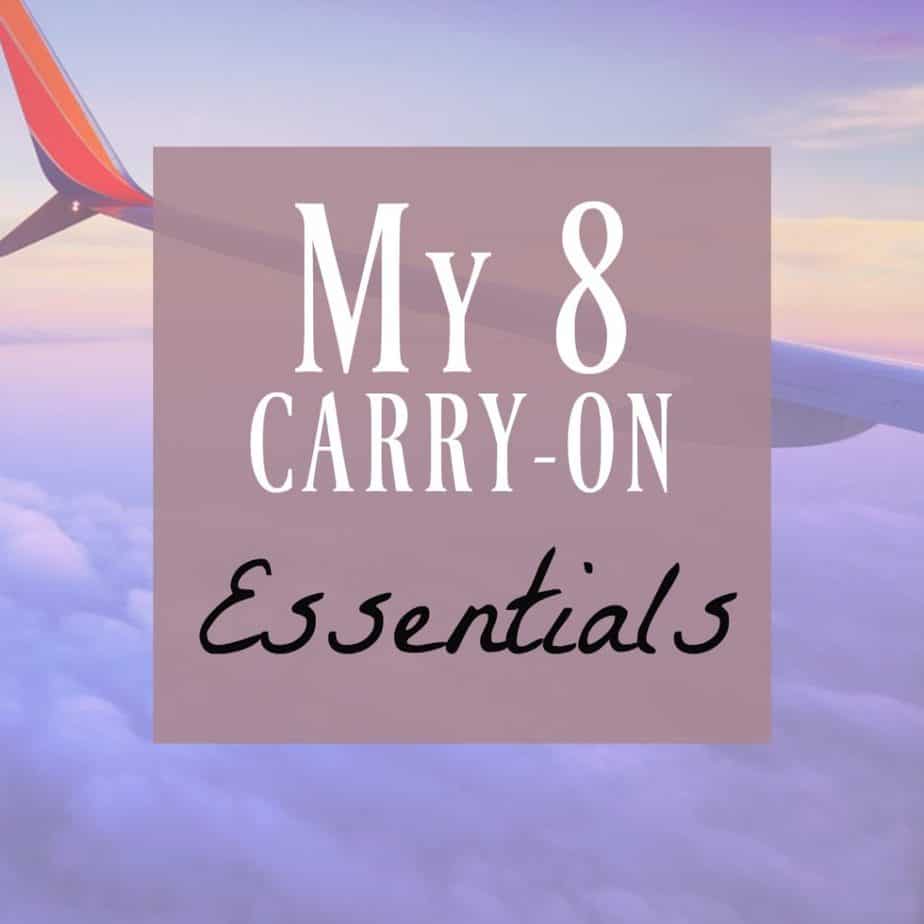 The whole point of traveling simple, or minimal packing, is to have what you need and not a lot of extra.  I pack like this because it makes traveling easy!  There's less to keep track of, but I have everything I really need!
Pack the Perfect Carry-on
So, here's what I will always pack in my carry-on:
1.  My kindle or a book (or both)
The length of the flight and trip is a big factor here.  If it's a shorter flight/trip, I'll probably bring a book or two.  But, on longer flights and longer trips where space is at much more of a premium, I'll bring my kindle only.  Sometimes, for example if we're going to a bed and breakfast or a beach house, I'll bring some paperbacks and just leave them in the library there.  That way I don't have to lug back home books I've already read.
2.  My phone
I suppose this one is obvious, but it's a must to bring for a lot of reasons.  I usually have our flight/hotel information on my phone.  My phone also serves as my camera for the time being.  And, along with the phone – don't forget your charger (and if traveling overseas, a converter).
3.  Snacks
Depending on the length of the flight and the timing, I like to bring some sort of snacks along.  I've found it is best to have something on hand that I like.  You never know what the airline will serve you (if anything), and you never know when you'll run into a delay.  And with travel, there's always a multitude of opportunities for things to go wrong!  I am one who gets pretty cranky if I'm hungry, so for the sake of my family and the folks I have to deal with I've found it a good idea to bring along some sustenance!
4.  Gum and/or hard candy
My ears tend to pop a  lot when I fly, so I try to always have some gum or mints handy.  My kids usually need it also, so I've learned to have a good supply available!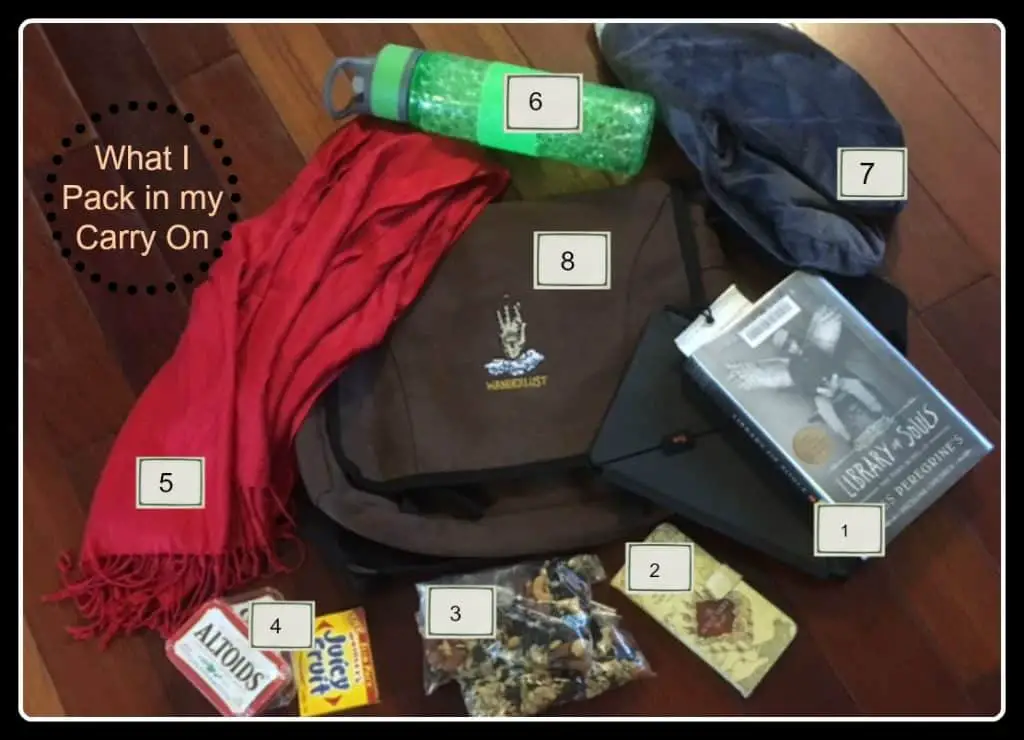 5.  Shawl/Sweater/Hoodie
I usually find that I get chilly on flights, so I like having a big shawl/pashmina to throw around my arms.  A sweater is a bit bulky, so unless I plan on wearing it when I get on/off the plane, I usually opt for the shawl since it packs up easier.  My kids prefer having a hoodie.  They like to have one that really soft and cozy and putting the hood up helps block out some of the sounds & light for them.
6.  Water bottle
I like being able to have water when I fly.  The air is so dry, and being a Florida girl, I'm used to a lot of humidity!  That dry air on the plane just kills me!  So, I bring an empty water bottle, fill it up after security and am ready to roll!
7.  Neck pillow
I have a blow-up neck pillow I really like.   It can roll up pretty small to fit in my carry-on and is adjustable when in use!  We've tried a few different types of neck pillows, but this one is definitely our favorite, so far!
I see that they have an across the body inflatable pillow that I might have to try on our next overseas flight.  It looks like it rolls up nice and small and attaches to your luggage.  Sounds like it might be worth a try!
8.  My Awesome Carry-On
This was a gift from one of my sisters, and it's perfect!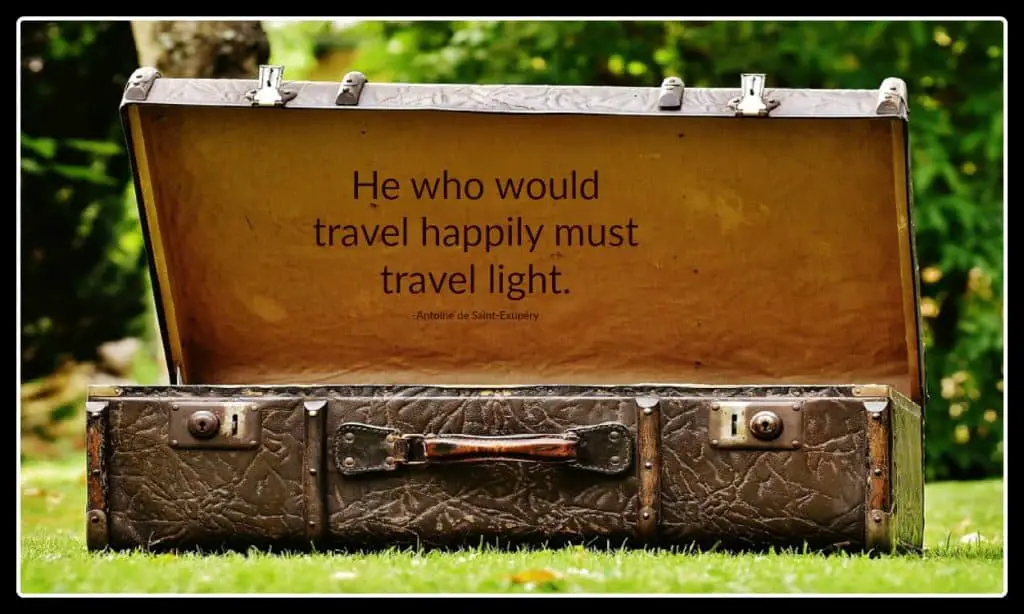 Now You Can Pack the Perfect Carry-On
You might be wondering where the heck my purse is…well, I usually travel with a small one that has my purse essentials (wallet, id, credit card, cash, lip gloss, etc.).  And then, I stick in into my carry on!  So, I still only have one bag!
So, you now know what you need to pack the perfect carry-on!  Your essentials might be a little different than mine, but probably not a lot different.  Because in the end, you want take what you need, but don't over pack!!
Something I was guilty of for a long time, you don't necessarily have to plan for every single possible thing that could crop up.  You should plan on keeping yourself and your family comfortable for whatever the length of your flight is.  But, don't over do it!  I was guilty of this when my kids were younger.  I packed everything under the sun to try to keep them amused, when in the end they basically just wanted food, drink and maybe one toy.  My husband and I were the entertainment crew.  Once I embraced that, it was easier to pack lighter and made for much smoother travels!
Do you think you can pack the perfect carry-on?  I hope you give it a try!  Traveling light, or minimal, is so much easier and makes for smoother adventures!
Disclosure:  This post has affiliate links to Amazon to help keep me in pumpkin bread!  Read my Disclosure Policy here.

Other posts you might enjoy!
Road Trip ~ 10 Helpful Tips to Make it Better
5 Tips on Traveling with Teens
Travel Intentionally ~ 5 surprising reasons you'll want to try it!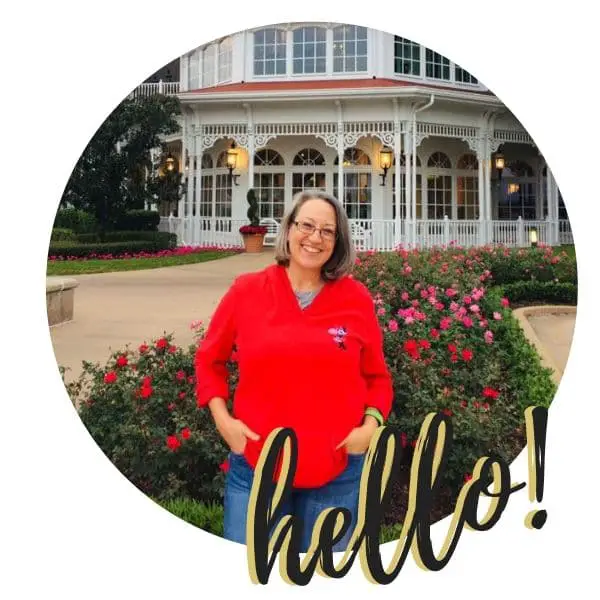 Becki is the author and founder of A Book Lover's Adventures. She has a degree in elementary education, has worked and volunteered in libraries for years, and spent several years in the travel industry. All of this has led to a love of books and travel. Becki loves to share her love by finding literary escapes to share!