Raleigh, MS ~ 6 Things You Need to Know
Welcome to my Hometown Tourist Project!  Each week we will be treated to a new blogger giving us a tour of their hometown.  Throughout the year we will be going all over the country and even up into Canada!  Today I am pleased to introduce you to Marsha Hays who blogs at I Want Them To Remember.  Marsha's blog encourages moms to intentionally make lasting memories in the everyday moments of life.  But, today Marsha is going to introduce us to her hometown of Raleigh, MS.

Raleigh, MS ~ What You Need to Know
By: Marsha Hays
Hi, I'm Marsha, homeschooling mother of seven, follower of Jesus, and blogger at I Want Them To Remember. I love sharing ways to help others create lifelong memories in everyday moments and am excited to share a guest post as a part of Becki's hometown tourist project.
My family lives in Raleigh.
No, not North Carolina.
Raleigh, Mississippi.
Never heard of it? I'm not surprised!
Once famous for the National Tobacco Spitting Contest, Raleigh, MS is in Smith County which is located in Central Mississippi. We are about an hour south of Jackson, Mississippi's capital.
The town of Raleigh, MS has a population of approximately 1,400 people and not one traffic light. The nearest Wal-Mart is thirty minutes away from Raleigh, but we do have a Dollar General and Sullivan's Grocery that hold us over until time for a longer drive!
God moved our family to Raleigh, MS over twelve years ago when a local church called my husband to be their pastor. We very quickly grew to love our little town and county.
So, what is special about Raleigh, MS?


History and Fun in Raleigh, MS
The Veteran's Memorial at the Smith County Court House
Raleigh is the county seat and includes two beautiful court houses. Though the Smith County Chancery Court building is relatively new (2009), the "old" Smith County Court House has been around since 1912.
A beautiful Veteran's memorial stands in front of the "Old Courthouse." Seven foot high gray granite stones stand with the names inscribed of the veterans from Smith County who served in WWI, WWII, The Korean War, and the Vietnam War.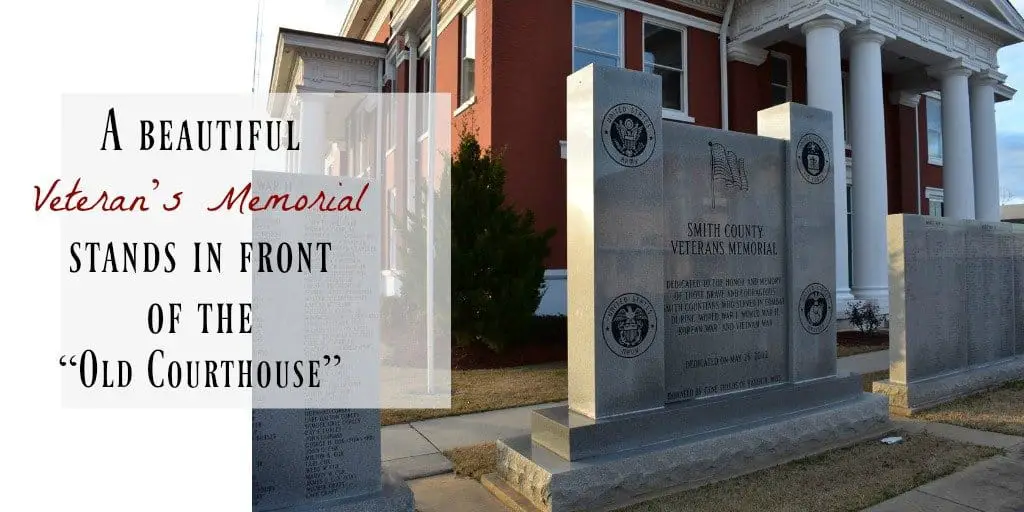 Historic Harrison Hotel
A small sign in downtown Raleigh, MS marks the spot where one of the oldest buildings in Raleigh once stood. Built in the mid-1840s and demolished in 1948, Harrison Hotel hosted politicians, lawyers, and soldiers. It's most famous visitor was Jefferson Davis who gave a speech and dined at the hotel in 1851.
Tullos Park
Tullos Park on Highway 18 displays a retired war tank. The playground needs some maintenance, but my kids still love climbing on the tank and playing hide and seek around the hills and bushes. And, there's a nice pavilion with a huge grill that provides shade over several picnic tables.
Bienville National Forest
Bienville National Forest, with abundant land for fishing, hiking, hunting, and camping, covers nearly 43,000 acres of Smith County. This huge forest includes two developed recreational areas near Raleigh, Lake Shongalo and Marathon Lake.
Lake Shongalo is a 5-acre lake and daytime recreational area open March 1 – December 15 for fishing, picnicking, hiking, and even swimming. Our family enjoys the nature trail that circles around the lake and through the woods. Cost is $5 per vehicle paid in correct change via a pay station lock box.
Marathon Lake includes a 50 acre lake with camping sites, fishing, swimming, and hiking. So, enjoy the peace and quiet of the secluded area with the modern camper hook-ups, including some with handicap accessibility.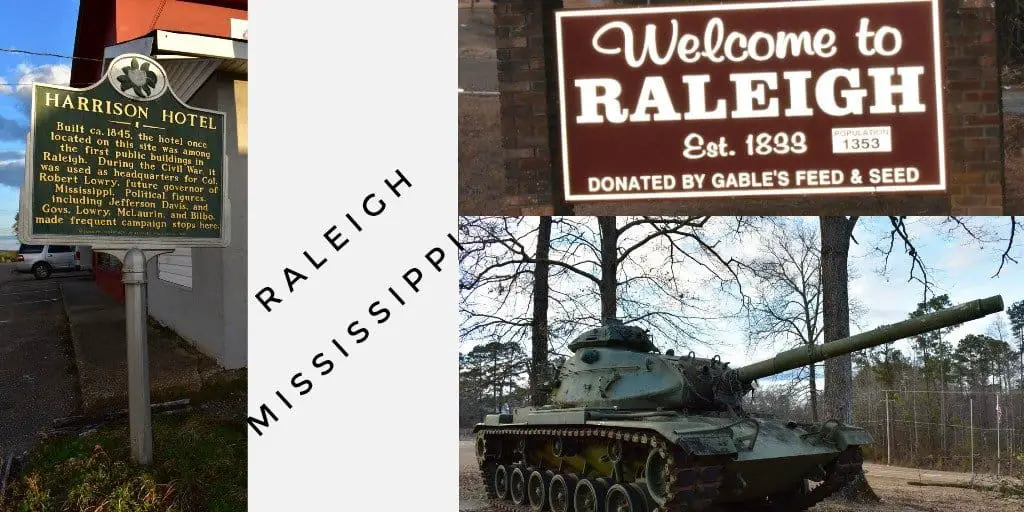 Possible Smith County Lake
Although the idea still has to pass all of the proper legislative channels, I am excited about the possibility of a Smith County Lake in the future. MS State representative Mark Tullos and others are working hard in hopes of seeing this dream become a reality.
Literary Connections
Bilbo Thompson, Jr. mentions the town of Raleigh several times in his book, Annie's Mark.  Annie's Mark is based on a true story of a mother from nearby Taylorsville who through poverty and sickness loses her children. One son is adopted and given a new life, but the mother and son eventually find each other again.
Authors M.T. Meyer and Danny Dickerson are both from Raleigh, MS. Meyer's fiction book, Gold City, is set in Kansas in the 1840s. And Dickerson writes about seeking God through the example of Jesus in Very Early in the Morning. Or, you can email Mr. Dickerson at hosanna21@hotmail.com if you are interested in getting a copy of his book!
The Real Treasure of Raleigh, MS
Of course, the real treasure of Raleigh, MS, is it's people. Yes, there are exceptions, but the people are kind, hard-working, and generous. They still pull over for a funeral procession, hold open doors, and help both neighbors and strangers.
Currently, the most famous Raleigh native is perhaps Donte Moncrief. Donte graduated from Raleigh High School in 2011, and played football at Ole Miss before being drafted by the NFL. He first played for the Colts, and is currently a Wide Receiver for the Jacksonville Jaguars. (Link to a video of his story here.)
So, come see us sometime. You will be welcome!
More About Marsha & I Want Them to Remember
Marsha is a homeschooling mother of seven, follower of Jesus, and blogger. You can visit her website, I Want Them to Remember, for encouragement and ideas for creating lifelong memories in everyday moments in you own home, hometown, and world.
Other Ways to Connect
You can keep in touch with Marsha over on:
Other Articles You Might Enjoy
Hometown Tourist Project series
Five Verses to Remember When You Feel Like Giving Up (from: I Want Them to Remember)
Top 10 Spring Break Destinations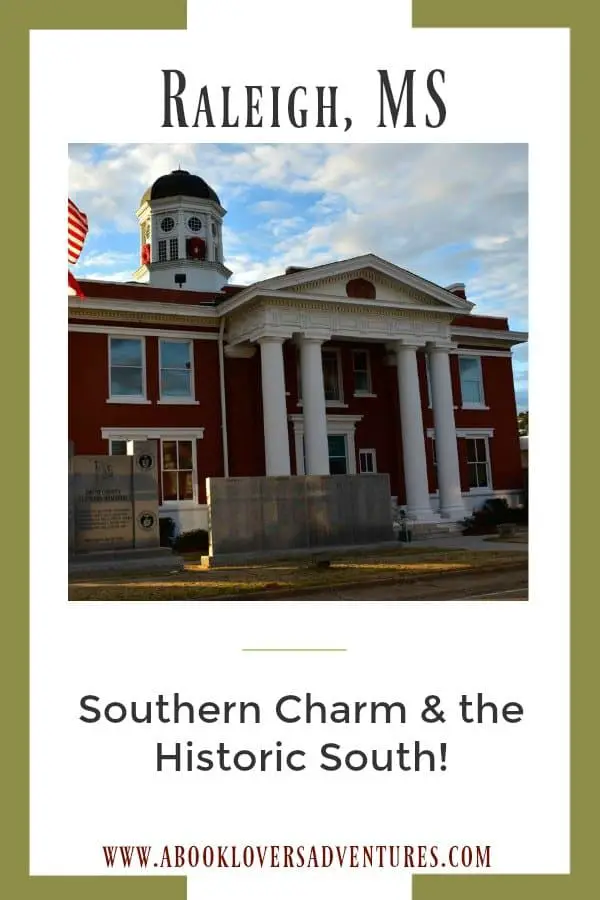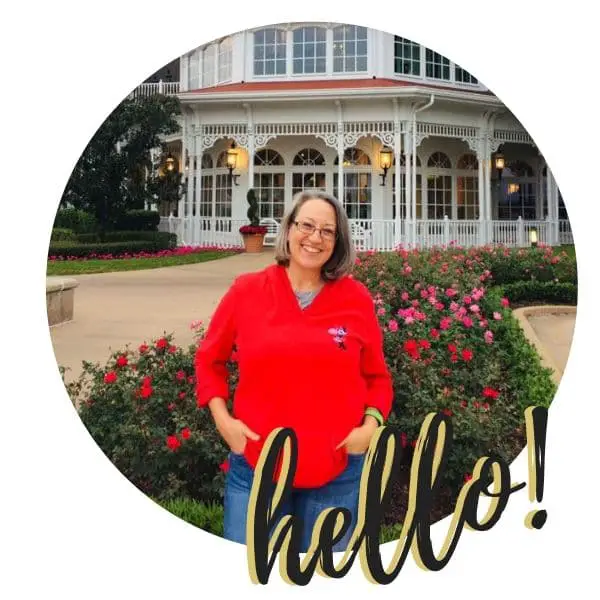 Becki is the author and founder of A Book Lover's Adventures. She has a degree in elementary education, has worked and volunteered in libraries for years, and spent several years in the travel industry. All of this has led to a love of books and travel. Becki loves to share her love by finding literary escapes to share!