Dinosaur Cove Attack of the Tyrannosaurus – Book Review
Dinosaur Cove: Attack of the Tyrannosaurus
If you have a young dinosaur lover in your house, this book series is a must-read!
Children enjoy reading Attack of the Tyrannosaurus because it is a fun, exciting, and fast-paced book.  This is the story of Jamie, who has just moved to Dinosaur Cove, and Tom.  Because they are young boys and similar, they become fast friends and jump right into adventure together.  The author does a great job of getting you caught up in the story quickly, and it is a fast read!  Your young reader will enjoy this book because the chapters are not too long!
Book Summary
Tom and Jamie can't believe their luck when they find a secret entrance to a prehistoric world filled with dinosaurs!
The first dinosaur they meet is a friendly Wannanosaurus. It eats the fruit from super-stinky ginkgo trees. But soon, Tom and Jamie meet a much less friendly dino: a Tyrannosaurus Rex that would like to eat them!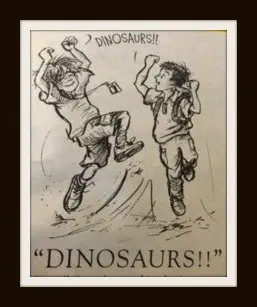 What I Like
Also, Tom and Jamie are enjoyable characters.  We don't learn a lot about them, but they come across as typical 8-year old boys.  These boys are adventurous, don't put too much thought into their decisions (just like my son at that age), and are eager to jump right into their adventure.
Another thing I love about this book, it's part of a series!!  And, you know I love a good series 🙂  This one has about 20!! in it so far.  You will stay busy reading all summer!
The illustrator, Mike Spoor, has done a great job!  I love the fun images scattered throughout the text, and they help with the story line.  Tom and Jamie use their Fossil Finder to learn about different plants and dinosaurs they encounter.
Over all, I find this an easy book to recommend!  This book is geared for your 7-10 year old reader, but you could go younger and make it a read-together book.  This book is definitely geared for boys, because there are no girl characters in the first book at all!
Book Trailer
And just to entice you (or maybe your son) even more….here's a book trailer  🙂
About the Author
Rex Stone is the pseudonym used by Working Partners, the creators of Rainbow Magic and other successful series like Animal Ark.
About the Illustrator
Illustrator Mike Spoor grew up in Northumberland and it was during holidays to the Lake District with his grandparents that he first found a love for drawing.
After attending Art College and working as a landscape architect Mike trained as a teacher. He moved to Australia and spent his time flying all over the country to run ceramics workshops.
Now, after swapping ceramics for illustration, Mike is back in England and has illustrated many hundreds of books. He considers himself a craftsman rather than a serious artist because he is best at drawing scratchy unfinished humorous ideas.
Wrap Up
All in all, this is a fun series for your young dinosaur lover!  When your child is ready for chapter books, this is a great one to start with.  While the dinosaur names are long and complicated, the rest of the text is manageable!  And, with so many books in the series, you'll have a great little reader by the time they get through them!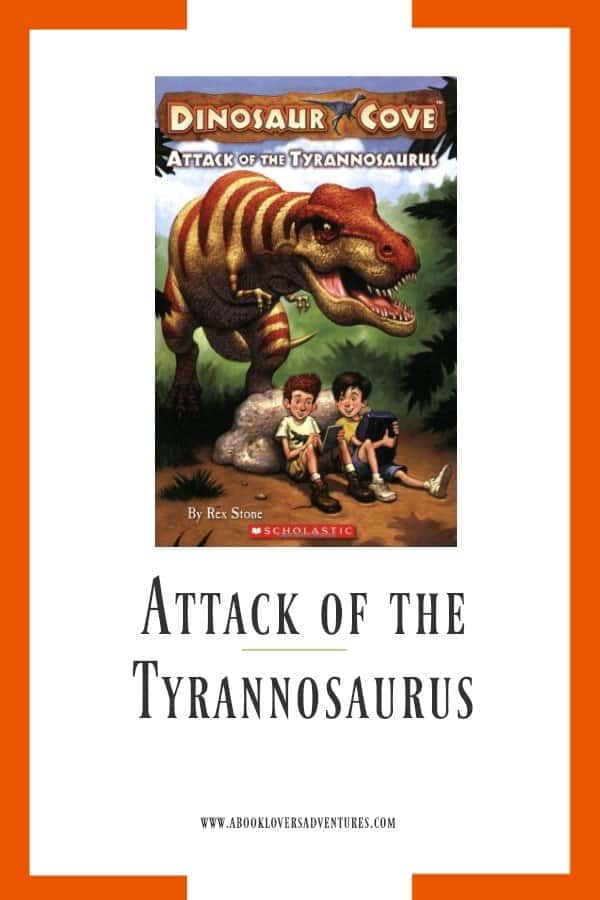 Remember, sharing is caring!
So, please share with your friends on Social Media!
Other Articles You Might Enjoy
How to Get Your Kids Reading This Summer
Book Series ~ How to Avoid the Summer Slide
The Five Rules for Helping Your Child Find a Good Book!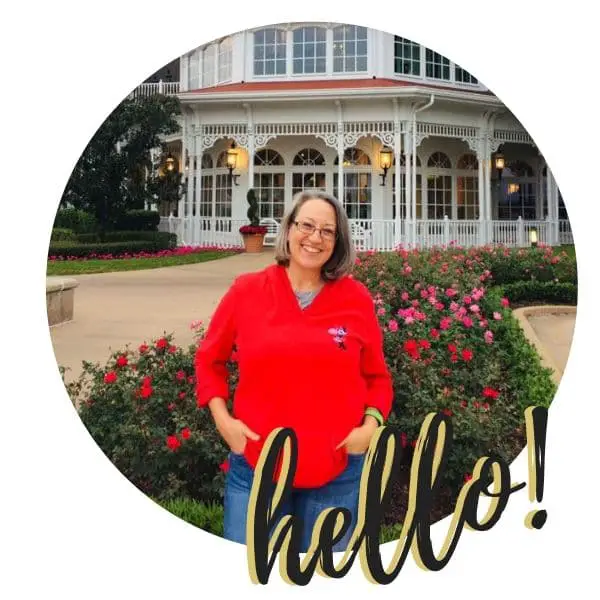 Becki is the author and founder of A Book Lover's Adventures. She has a degree in elementary education, has worked and volunteered in libraries for years, and spent several years in the travel industry. All of this has led to a love of books and travel. Becki loves to share her love by finding literary escapes to share!