Magic Marks the Spot – A Fun Pirate Tale
If you are looking for an adventurous, swashbuckling pirate tale then Magic Marks the Spot by Caroline Carlson might just be what you're looking for!  Magic Marks the Spot is a fun, silly tale of a young girl, Hillary, who wants to become a pirate.  Her father, the Admiral, wants her to go to finishing school and become a proper High Society lady.
One of my favorite lines from the beginning of Magic Marks the Spot:

Pirate Fun with Magic Marks the Spot
The Pros….
Here are a few of the reasons you may want to add Magic Marks the Spot to your summer pirate reading list (because who doesn't have a summer pirate reading list):
First of all, I found the plot to be pretty straightforward.  I think your kids will enjoy this because it makes the book not too complicated for the intended audience!
Secondly, I enjoyed that Carlson chose to make her main character in a pirate book a young girl.  And, she's a sassy, adventurous, always getting in trouble girl!  Her best friend is her gargoyle.  Gargoyle was carved by The Enchantress and is her protector.
And also, I enjoyed Carlson's colorful writing and the creative use of letters throughout the story.  The book opens with an exchange of letters between One-Legged Jones, from the Very Nearly Honorable League of Pirates, and Hillary, our young wanna-be pirate,  and then Miss Eugenia Pimm, from Miss Pimm's Finishing School for Delicate Ladies, and Hillary.  The letters are a funny and informative way of setting up the story for us.
And lastly, it's the first book in a series!  I love series!  So if your kids love this book, there's more 🙂
The Cons….
On the down-side, I found the story a little slow to develop.  Because of the slow start, some kids might have a tough time hanging with the story.  Encourage them to hang in there!  I also found that some of the characters were a bit too stereotyped and not very well developed.  Your kids probably won't connect with many characters beyond the main ones.  And, because of some of the word choices that Carlson made, your children might have a tough time wading through some of it.  The recommended age, according to Amazon, is 8-12.  I'm thinking it would be more appropriate for the 10+ crowd.  But, if you'd like to do this as a read-aloud, that wouldn't be a problem!
Do I Recommend?
Overall, I found it a rather funny, silly tale and worth adding to your summer reading list.  I always enjoy a story that has an enjoyable girl character, and I appreciate "out of the box" creativity in the plot and story structure.  So, yes, I would recommend this book!
Let's Meet the Author
Caroline Carlson is the author of The Very Nearly Honorable League of Pirates, a funny and fantastical series of novels for young readers. Her first book, Magic Marks the Spot, was a New York Times Editor's Choice, an American Booksellers Association Best Book for Children, and a Junior Library Guild selection.
Caroline holds a BA from Swarthmore College and an MFA in Writing for Children from Vermont College of Fine Arts. A Massachusetts native, she now lives in Pittsburgh with her family.
Here's a Book Trailer to entice you 🙂
Wrap Up
All in all, I found this to be a fun, swashbuckling tale that a lot of children will enjoy!  It's a fun book to read together if the level is a little high for your child.  I hope you'll pick it up and give it a try!
Remember, sharing is caring!
So, please share with your friends on Social Media!
Other Articles You Might Enjoy
Miss Peregrine's Home for Particular Children
Book Series ~ How to Avoid the Summer Slide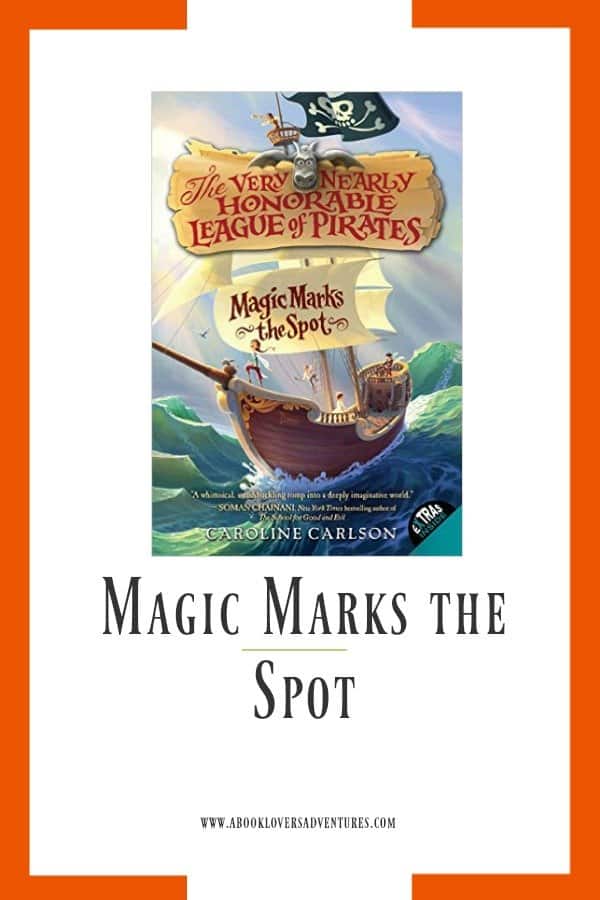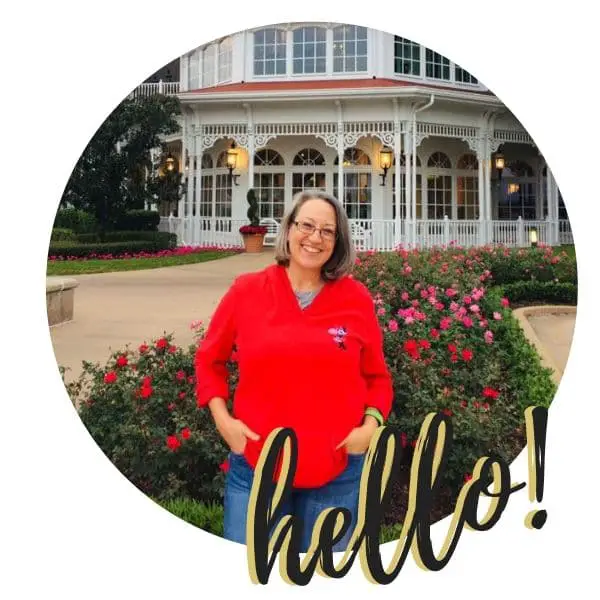 Becki is the author and founder of A Book Lover's Adventures. She has a degree in elementary education, has worked and volunteered in libraries for years, and spent several years in the travel industry. All of this has led to a love of books and travel. Becki loves to share her love by finding literary escapes to share!