My Year of Adventure ~ Week # 6
So, for the year of 2017, I have challenged myself to step out of my comfort zone and be more adventurous!  For me, this means enjoying many experiences – big and small.  Treasuring the seemingly small moments that may not come around again.  And, trying new experiences, even if I fail at them!  And so, onto my 5K adventure….
Me Strong 5K Adventure
You've heard me say it before, I love my little hometown!  Deland has so many things that are unique and quirky and just awesome, and Me Strong is one of those.  Here's my article on my lovely little hometown, Deland – check it out if you missed it!
Running the 5K
The day started off like any other Saturday, except that it was 40ish degrees and I was headed out the door to participate in a 5K.  Ok, I guess it really didn't start out like any other morning once I got out of bed!  I was headed downtown to the Me Strong 5K.  This race is in support of one of our own, who 4 years ago was diagnosed with cervical cancer.  Her friends rallied around and they organized this race as a fund-raiser for locals with cancer.  It has become an annual event!
This year the run/walk hosted approximately 3,000 people!!  Deland only has about 28,000 people, so more than 10% of our town showed up to run or walk to support cancer survivors, victims, family members.  I'm pretty sure everyone who was there has probably been touched by cancer in their life in some way!
This year, the event was started by NY Mets pitcher Jacob DeGrom.  Jacob was a local who attended Stetson University and played baseball there and then went on to the big leagues!  It was fun to have him home and starting the party for us!
Along the Route
One of the fabulous things about this particular 5K is that the whole town participates.  So, even though the participant number was 3,000 or so, everyone else stood along the route being cheerleaders for the runners!  All along the route, there are different groups hanging out in the chilly morning just to encourage the runners/walkers!
On one corner you might find a gospel choir singing for the crowd as they go by, or maybe a group from a sorority or fraternity from Stetson University.
The local high school had their choir out.  The high school also had several groups that participated in the race!  And, a few different elementary schools had kids and teachers giving enthusiastic encouragement.
There was a large group of young men and women from Embry Riddle University that came over to Deland just to offer their support and cheer everyone on!
So, while I may be sore while I'm sitting here writing this, I'm am so glad that I live in a town that shows this kind of love and support to one of their own!  Here's the reason so many people were willing to come out in chilly weather to run/walk this 5K…
What is Me Strong
Here is the story of Me Strong from their website:
"On January 28, 2012 the first ME STRONG Linda's Run for the Dream took place in Historic DeLand, Florida. The race was initiated when four women, Kim Winters, Barbara Underhill, Kim Martin, and Kathy Guyer wanted to honor their friend Linda Ryan who was diagnosed with recurrent cervical cancer at the age of 43.
The inaugural ME STRONG Linda's Run for the Dream was an overwhelming success with nearly 1,000 participants of all athletic abilities and ages. The funds raised from the event went toward assisting community members battling cancer and cancer research.
Together the five women behind ME STRONG then took their message and charitable donations to a larger stage, a charitable organization dedicated to assisting the friends, families, and individuals battling cancer and supporting groundbreaking research.
In May of 2016, after four years of no evidence of disease, Linda learned her cancer had returned. She continues to be open and candid about sharing her personal journey in hopes to support others who are also in this unchosen arena.
The ME STRONG 5k continues to be an annual event. It has grown to be the largest 5k hosted in Volusia County. In addition to the annual 5k, ME STRONG hosts a variety of events that promote healthy living and strong communities."
This race/walk has become a beautiful part of our community.  There are so many participants – young and old, men and women, cancer survivors, cancer patients, family, friends, and those of us who just want to help with something positive!
Lessons Learned
Stretch before running!  Especially if it's been about a year since the last time you ran!!
Be part of your community!  Participate in local events and get to know your fellow townsfolk.  It makes a difference to be part of something bigger than yourself!
Don't be too embarrassed when you're smoked by 5 year olds running past you.  After all, it's been a year!  What do you expect!!
Remember, sharing is caring!  So, please share on Social Media!
Other Articles You Might Enjoy
My Surprising Day as a Hometown Tourist
Choose Your Own Adventure – Living Intentionally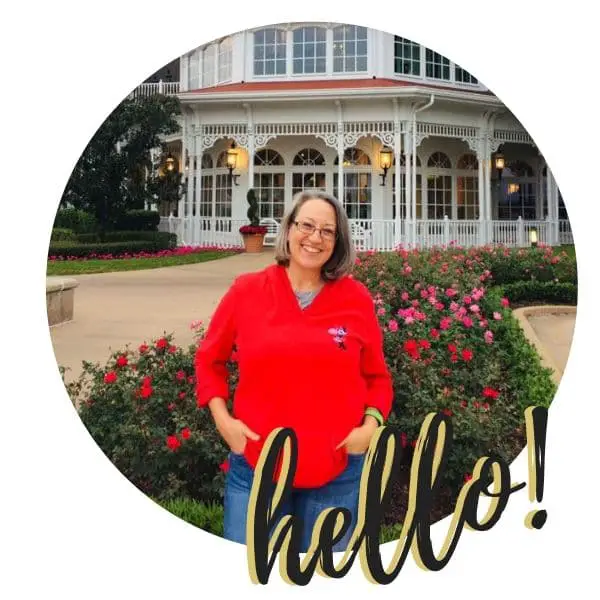 Becki is the author and founder of A Book Lover's Adventures. She has a degree in elementary education, has worked and volunteered in libraries for years, and spent several years in the travel industry. All of this has led to a love of books and travel. Becki loves to share her love by finding literary escapes to share!