You'll Love the Surprising Benefits of the Gift of Time
My Year of Adventure ~ Week # 18
For the year of 2017, I have challenged myself to a Year of Adventure!  For me, this means making the most of everyday and not waiting for the "big" things.  So for me, it is a quest of finding adventure in the day-to-day moments of life.  Of course, there are still the really fun big moments that do come along sometimes!  And those moments are to be savored!  This past weekend, we had an adventure like that.  It involved delicious food, lots of laughter, and the gift of time!
The Gift That Keeps on Giving
For Christmas this past year, for our family gift we each chose a performance at a theater in Orlando.  We were intentional in the fact that we wanted to spend time with our kids!  It's been a fantastic experience for all of us.
Our first show, my daughter's choice, was Dancing with the Stars Live.  It was a fun way to kick of our Christmas gift of four shows!  And, it was a lot of fun to see the dancers, that we felt like we knew from television, in a more intimate setting.  While my husband and son would probably never have chosen that show, they hung with us and enjoyed the evening because it was what our daughter had chosen.
The second show, my choice, was the Harry Potter in Concert.  It was, in my completely biased opinion, incredible!  The show included watching the first Harry Potter film, The Sorcerer's Stone, on a 40-foot screen while the Orlando Philharmonic played the score along with the movie.  What an amazing way to watch a movie!  If you ever have the chance to watch your favorite movie this way – do it!  Even my muggle husband, who is slow but surely learning Harry Potter, loved this one!
So, this past weekend the third of our four Christmas shows, my son's choice.  His choice was Alton Brown's Eat Your Science Live show.  Having seen Alton Brown on television for several years and on several shows, we all knew this would be an interesting choice.
Eat Your Science
I wasn't sure what to expect from an Alton Brown Live show, but I can tell you ~ I wasn't thinking big enough, lol!  My expectations were exceeded on several levels.  First off, Alton Brown is hysterical!  I knew he had a quirky sense of humor from his shows, but he's really a funny guy!  Secondly, he's musical.  While he may not get a music gig, he's got some talent!  Throughout the evening he performed three of his songs.  They were irreverent, funny and catchy.  And thirdly, (is that a word?) he ramps everything up in his live show.  His props and models are bigger and better.  I won't give anything away, because I think you should go see the show, but it was impressive!
I asked my son what he thought of the show.  He said it was different than he expected ~ he was expecting more cooking/recipes ~ but, it was a lot of fun!  He said it was funny and cool!  It definitely appeals to the nerdy types, lol.  I mean, he used liquid nitrogen on stage.  What 14-year old boy wouldn't be impressed with that!!
As I said earlier, I highly recommend going if you enjoy funny, nerdy, quirky shows!  It's family friendly, well, at least PG-13.  He didn't cross any inappropriate lines, but danced kinda close a couple of times.  Not sure I'd bring young ones to the later shows.  Sounds like he goes a little easier in the matinee show.  So if you wanted to go with a younger child, looks for a matinee time!
Lessons Learned About the Gift of Time
Laughter is good medicine!  Spending time together as a family tends to bring up lots of stories…which in turn leads to lots of laughter!  I love this!
Follow Your Passion!  It has been fun to experience all the different shows with each other.  Each one has been unique to each family member, and it's been fun to be part of it!
Expose your children to lots of different things!  We have had the best time going to different shows this year.  We have one more left from our "Christmas gift".  Thus far, the variety of shows has been fantastic.  All unique and different and completely enjoyable!
Time is limited!  We are nearing the end of our teen kids being at home with us on a full-time basis.  So, I appreciate these opportunities even more knowing that they are limited!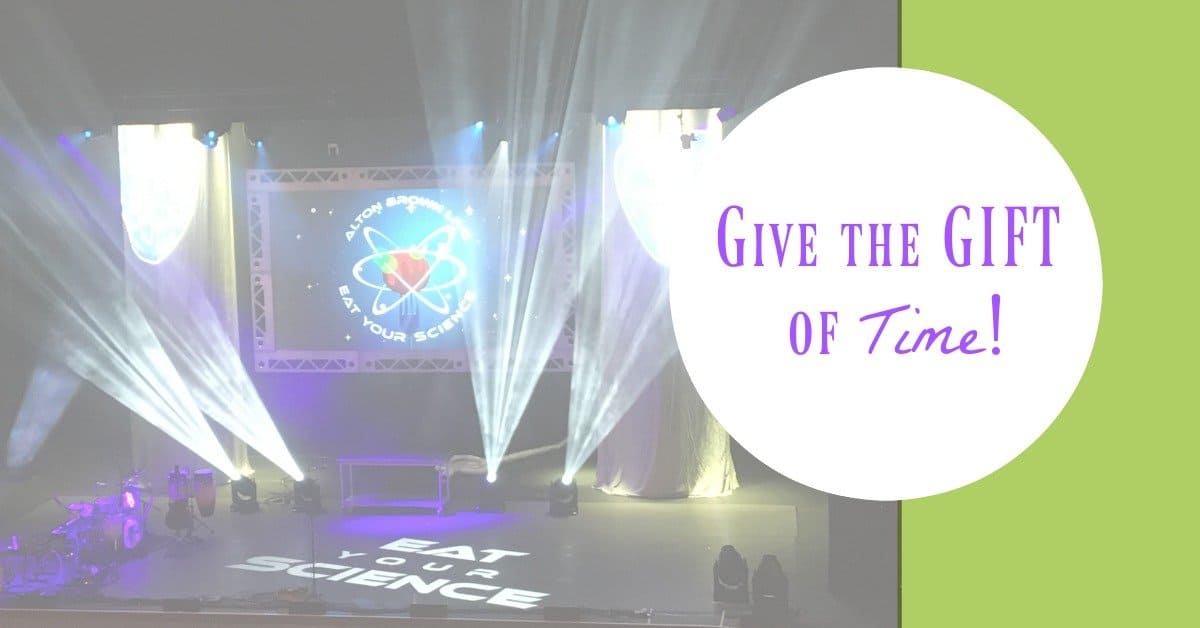 Other Articles You Might Enjoy
5 Books Your Teen Boy will Absolutely Want to Read
Orlando Vacation? 10 Books You Need to Read!
Memories ~ The Unexpected Adventure of New and Old Memories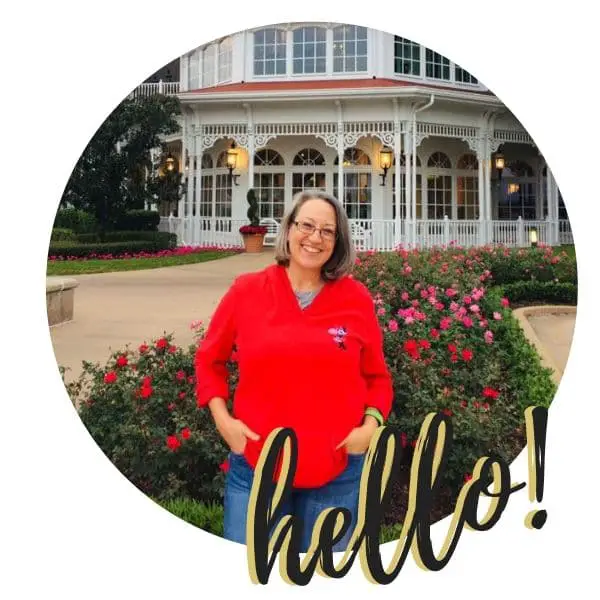 Becki is the author and founder of A Book Lover's Adventures. She has a degree in elementary education, has worked and volunteered in libraries for years, and spent several years in the travel industry. All of this has led to a love of books and travel. Becki loves to share her love by finding literary escapes to share!