5 Stars for The Inheritance Games – absolutely fantastic
Thank you again to The Write Reads for another fantastic Blog Tour. Dave always comes up with the best books to review!
Today I am reviewing The Inheritance Games by Jennifer Lynn Barnes. A YA Mystery novel that I thoroughly enjoyed. If you want a fast-paced YA novel that will keep you turning the pages, you'll love this one.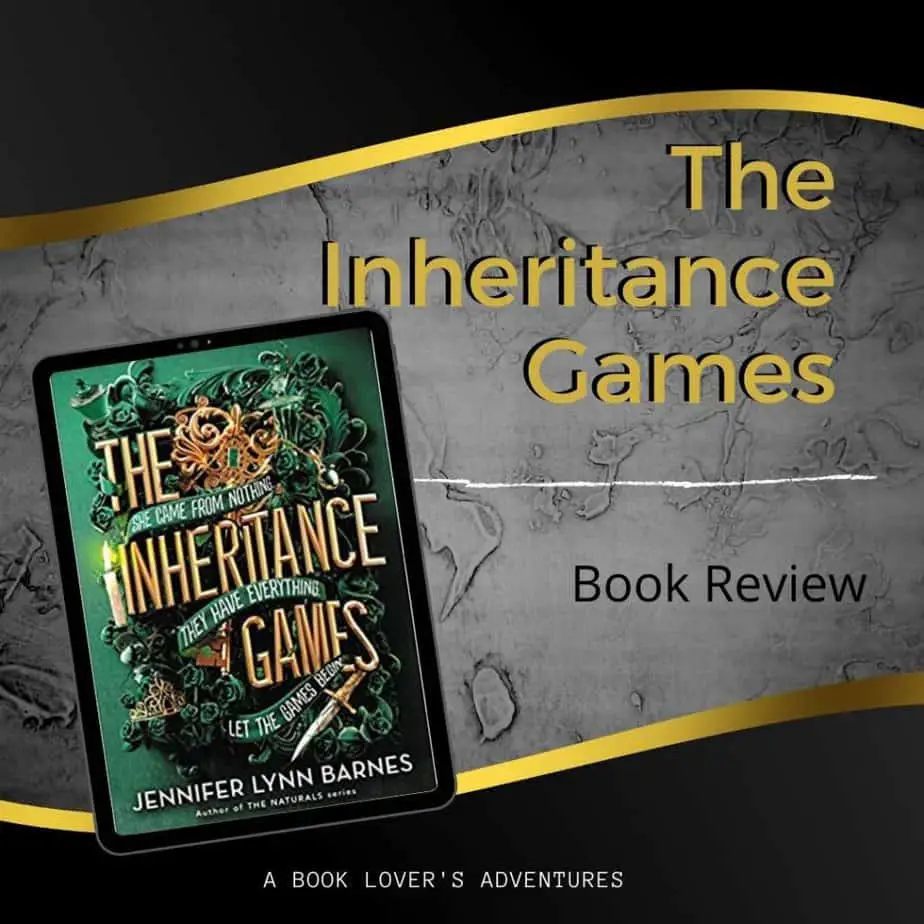 Summary of The Inheritance Games
Avery Grambs has a plan for a better future: survive high school, win a scholarship, and get out. But her fortunes change in an instant when billionaire Tobias Hawthorne dies and leaves Avery virtually his entire fortune. The catch? Avery has no idea why–or even who Tobias Hawthorne is.
To receive her inheritance, Avery must move into sprawling, secret passage-filled Hawthorne House, where every room bears the old man's touch–and his love of puzzles, riddles, and codes.
Unfortunately for Avery, Hawthorne House is also occupied by the family that Tobias Hawthorne just dispossessed. This includes the four Hawthorne grandsons: dangerous, magnetic, brilliant boys who grew up with every expectation that one day, they would inherit billions.
Heir apparent Grayson Hawthorne is convinced that Avery must be a con-woman, and he's determined to take her down. His brother, Jameson, views her as their grandfather's last hurrah: a twisted riddle, a puzzle to be solved.
Caught in a world of wealth and privilege, with danger around every turn, in The Inheritance Games Avery will have to play the game herself just to survive.
My Thoughts
Wow! What a fun, interesting and clever book.
First off, I have to say the cover of The Inheritance Games looks so Slytherin-like, and quite frankly that sets the right tone for the book, lol. Slytherins are known for being ambitious, cunning, and resourceful and that is pretty much sums up the Hawthorne family.
Tobias Hawthorne has died, and his family anxiously awaits the reading of the will. He is, after all, worth 46 billion dollars! So, expectations are high to say the least.
But, Tobias has thrown a wrench into the game. And, yes, it has become a game. The unknown player is Avery Grambs. And, the curious thing, Avery has no idea why she's been chosen either.
But, Tobias has the last laugh as these characters must play out his final game. The Inheritance Games.
Characters
Avery – High school junior, in the custody of the state (and her older sister) since her mother passed away. Dreaming of a time when life would be better. A little money to pay the bills, travel the world. But in the meantime, she plays chess in the park with a homeless man named Harry and buys him breakfast if she wins.
Libby – Avery's older sister. Libby was an apology cupcake baker. A guilty cupcake baker. A please-don't-be-mad-at-me cupcake baker. Libby is a people pleaser, and doesn't always make the best choices.
At Hawthorne House
Tobias Hawthorne – recently departed head of Hawthorne House.
Nash Hawthorne – the oldest of the Hawthorne grandsons; comes across as unaffected by the wealth and the games going on, but is he really?
Grayson Hawthorne – Light hair. Pale eyes. Features sharp enough to cut rocks. The heir apparent. Not very happy about having Avery in his life and in his house!
Jameson Hawthorne – Thinks Avery is the final puzzle to be solved from his grandfather, Tobias.
Alexander (Xander) Hawthorne – youngest of the grandsons; charming, fun, but sneaky.
All of these characters come together in a fun, clever story. It kept me reading and guessing, right up to the end.
Settings
For the most part, the story takes place in Hawthorne House in Texas.
Hawthorne House (Texas) – With rooms like The Foyer, The Great Room. Gargoyles. A bowling alley. And, of course, secret passages.
"Hawthorne House is the largest privately owned, a residential home in the state of Texas."
"…a library that took my breath away. The room was circular. Shelves stretched up fifteen or twenty feet overhead, and every single one was lined completely with hardcover books. The shelves were made of a deep, rich wood."
Quotes
Here are some of my favorite quotes from The Inheritance Games by Jennifer Lynn Barnes.
Girls like me were supposed to be invisible.
"The remainder of my estate," Mr. Orega read, "including all properties, monetary assets, and worldly possessions not otherwise specified, I leave to Avery Kylie Grambs."
"…there is one universal truth in the human experience, it is that a finely honed scone-eating palette does not just develop overnight."
My grandfather believed that you have to see the world to change it.
I'd never thought of myself as special. I'd been invisible for so long.
About the Author
Jennifer Lynn Barnes is the New York Times bestselling author of more than twenty acclaimed young adult novels, including Little White Lies, Deadly Little Scandals, The Lovely and the Lost, and The Naturals series: The Naturals, Killer Instinct, All In, Bad Blood, and the e-novella, Twelve.
Jen is also a Fulbright Scholar with advanced degrees in psychology, psychiatry, and cognitive science. She received her Ph.D. from Yale University in 2012 and is currently a professor of psychology and professional writing at the University of Oklahoma. You can find her online at www.jenniferlynnbarnes.com or follow her on Twitter @jenlynnbarnes.
Other Articles you Might Enjoy
Book Review – Crossing in Time
Book Review – The Devil's Apprentice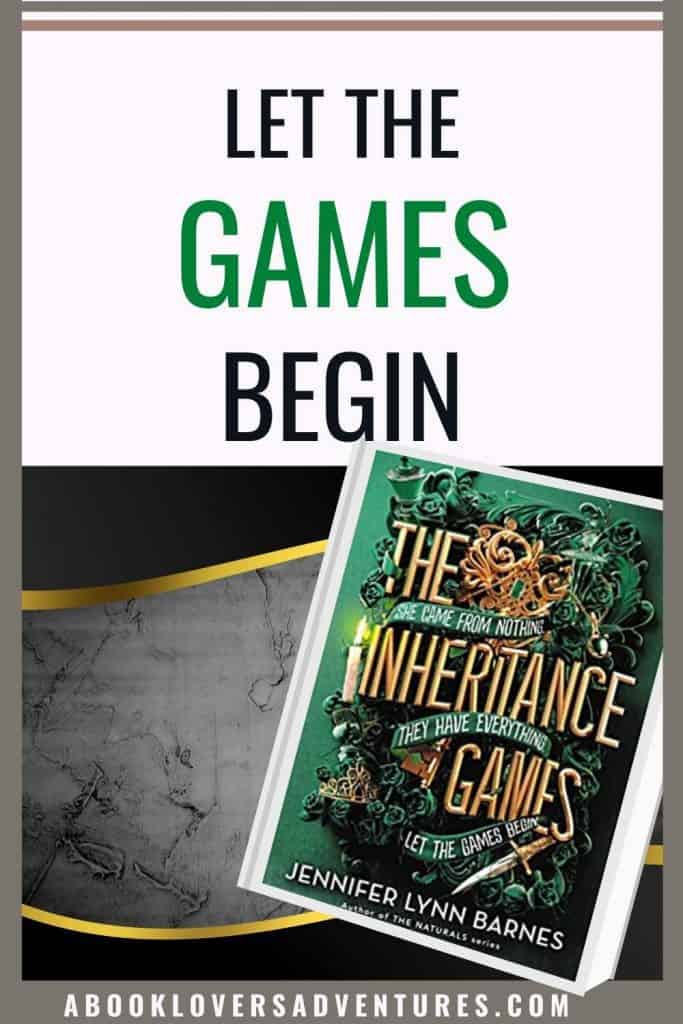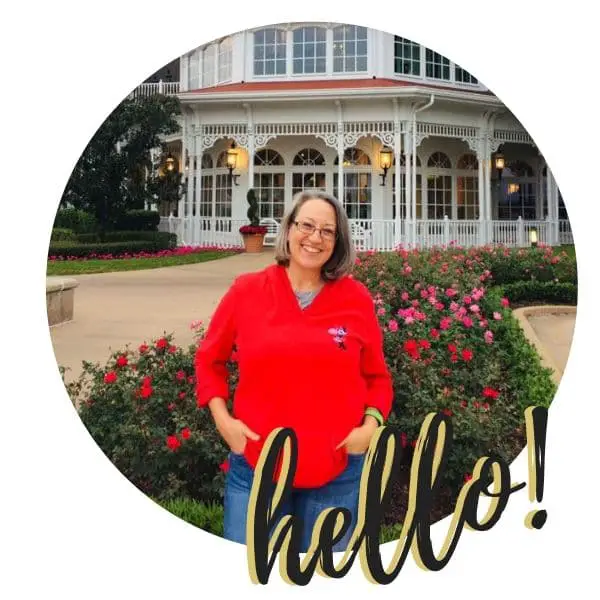 Becki is the author and founder of A Book Lover's Adventures. She has a degree in elementary education, has worked and volunteered in libraries for years, and spent several years in the travel industry. All of this has led to a love of books and travel. Becki loves to share her love by finding literary escapes to share!