Literary Book Gifts is a newly launched apparel company that brings books to life on t-shirts and bags. It was started by Melissa who loves literature and has a passion for design.
There are over 50 unique designs with new books and authors being added every day. Here are just a couple of designs and a little about them.
Jane Austen Backpack
The Jane Austen Backpack features an absolutely beautiful image of a writing desk fit for Austen herself. The small details show a quill, a small portrait, and a few papers. Look closely and you will see a few flowers on the right side, perhaps to give her ideas as she wrote. This is not Jane's real writing desk, but one that perhaps she or another English lady from the time period could be seen writing on.
The backpack is a navy print that comes in three sizes. There is a laptop case to store your tablet, manuscript or well-loved Austen novels. Fit for a writer or book lover, the print is also available in t-shirts and tote bags.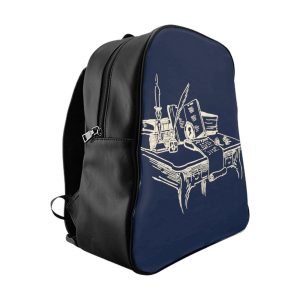 Far from the Maddening Crowd T-Shirt
Thomas Hardy gets a lot of recognition for his novels Tess of the d'Urbervilles and The Mayor of Casterbridge. But I believe that his often overlooked fourth novel, Far from the Madding Crowd, is his greatest masterpiece and one of the most epic romance stories of all time.
I wanted the graphic to capture the serenity of the novel. The lovely grassy hillsides the characters frequented and of course the sheep, who make up a key aspect of the plot. But I did not think that just a sheep or two would make for a very good shirt. I scoured far and wide until I found the perfect image, printed in a book from 125 years ago. After some tidying up, you can see behind the foreground of flowers there are a few sheep laying restfully in the grass.
The Far from the Madding Crowd print is available in 19 colors for women. It is also available for men, in both totes and backpacks.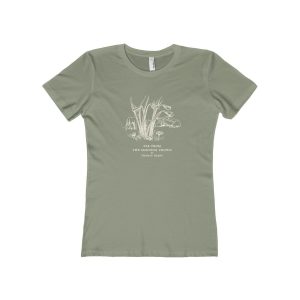 Use the promo code ABOOKLOVERSADVENTURES20 for 20% off anything at Literary Book Gifts, no minimum, and can be used unlimited times.
Written by Melissa from Literary Book Gifts