Are you ready to get 2022 organized?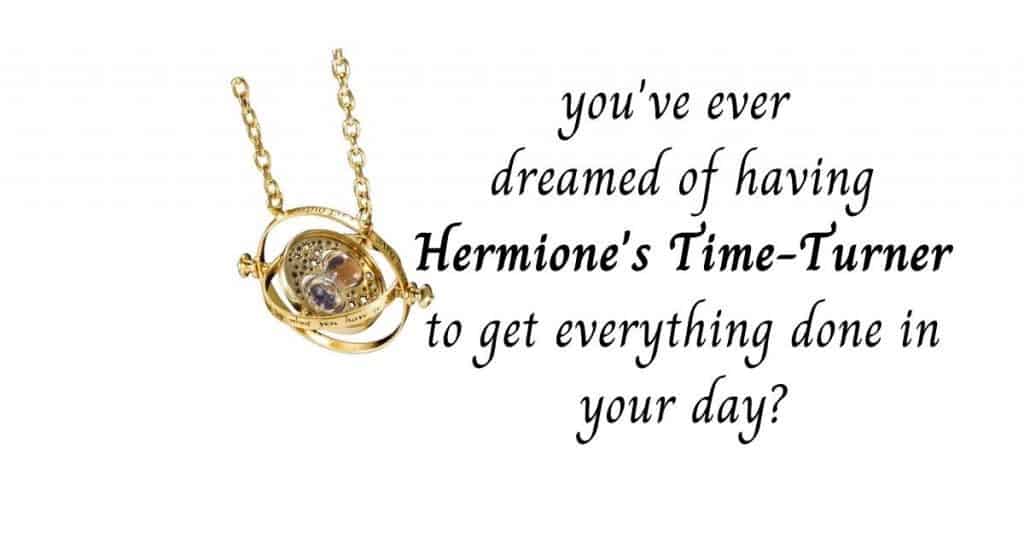 I know, I know. Planners are a dime a dozen. Heck, you probably have one hidden away collecting dust on your desk right now. But, if you've been fantasizing that 2021 would just be over, well, we probably would need a Timer Turner for that. Maybe though, we can make 2022 a little more magical…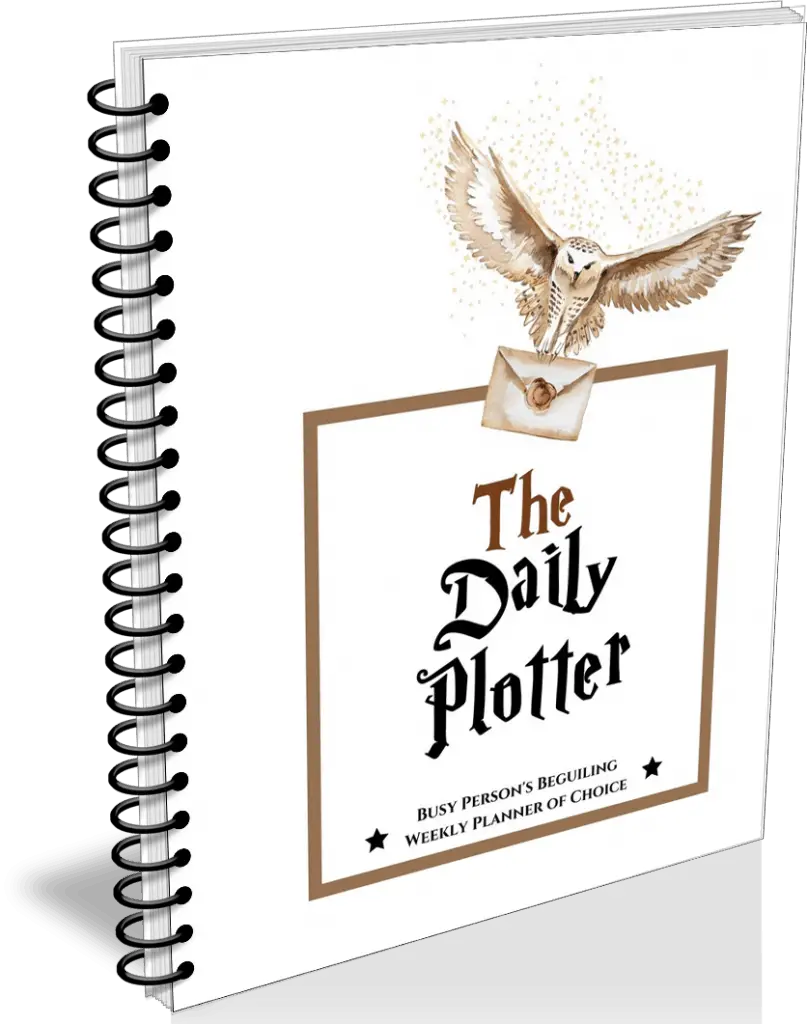 Enjoy your love of Harry Potter throughout the year!
And, with the help of The Daily Plotter, you too can join the ranks of witches and muggles alike who:
make it to the Ministry of Magic on time every time, even when they change the time of your meeting (without mentioning it)
have dinner with the family on-time without the help of house elves
don't want to waste their time filling out planner pages they're never going to use anyway
make new habits and get that to-do list knocked out
Take a sneak peak at some of the pages you can print off
So, what's included?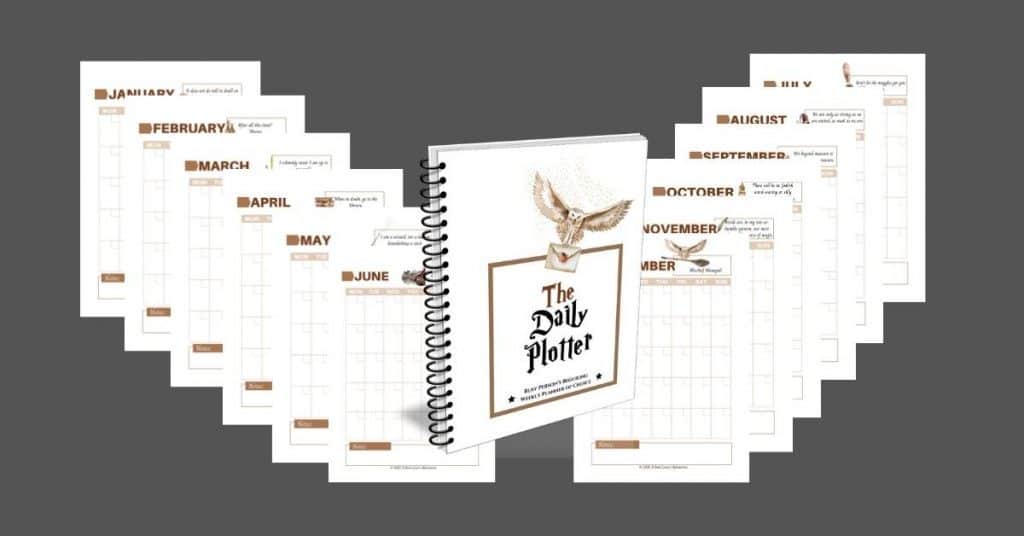 Digital file delivered immediately upon purchase
Undated month-at-a-glimpse pages
Monthly to-do page
Undated weekly to-do page (2-page spread)
Daily to-do page
Monthly motivational quotes from your favorite series
Habit tracker to keep on track with your exercise, hydration, meditation, or whatever you want to make a habit
Weekly meal planning space
Plenty of space for your to-do list and note-taking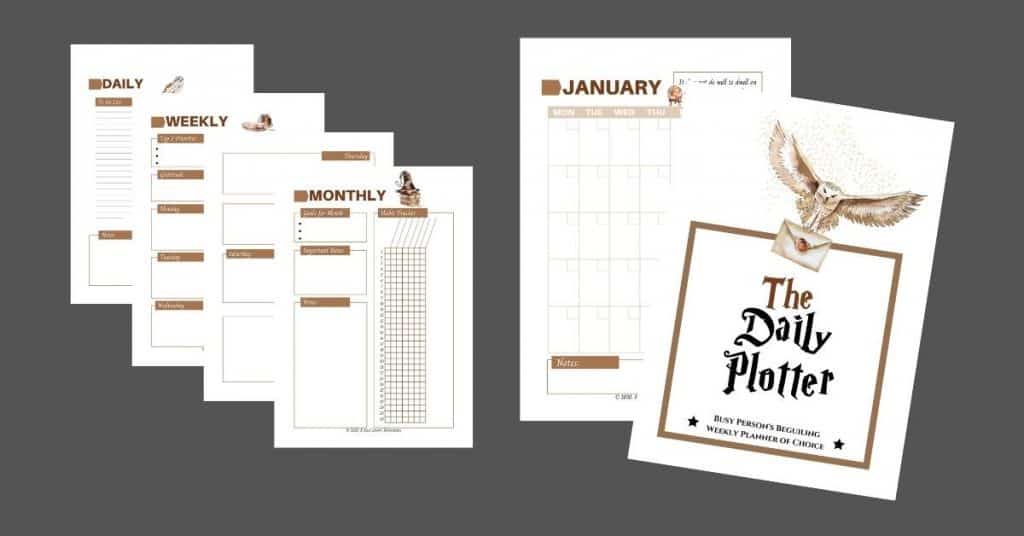 I'm Becki, resident muggle-born and the person Harry Potter fans turn to for unique and useful Harry Potter swag without spending all your galleons.
Using this planner has helped me really stay focused throughout the day to make a dent in my to-do list and growing my business. Creating new habits, a running to-do list, and monthly motivational quotes for the win!
Buy Now $14.97
Check out your FREE Bonuses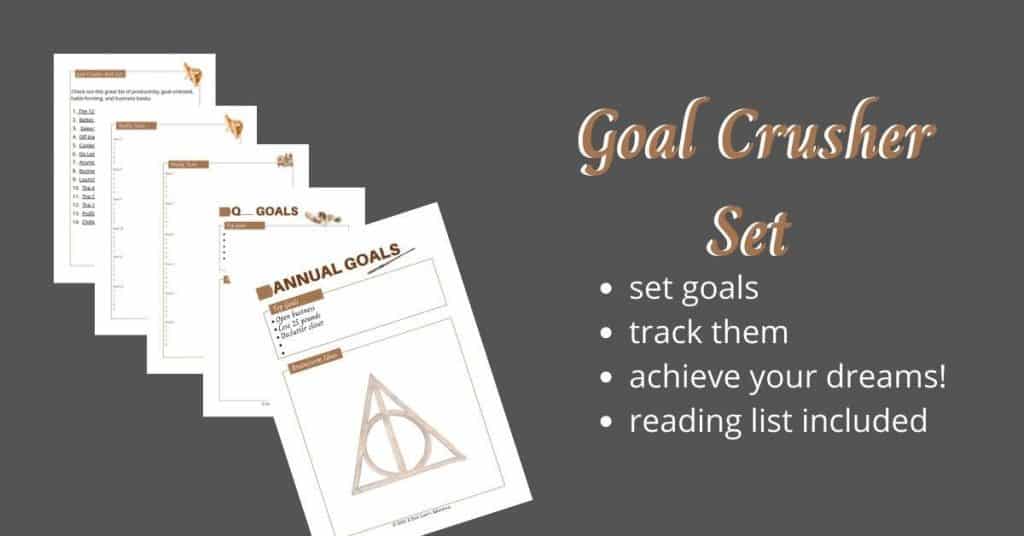 Bonus #1 – Goal Crusher Set
Pages included:
Annual Goal Sheet
Quarterly Goal Sheet
Weekly Task Tracker
Goal Crusher Book List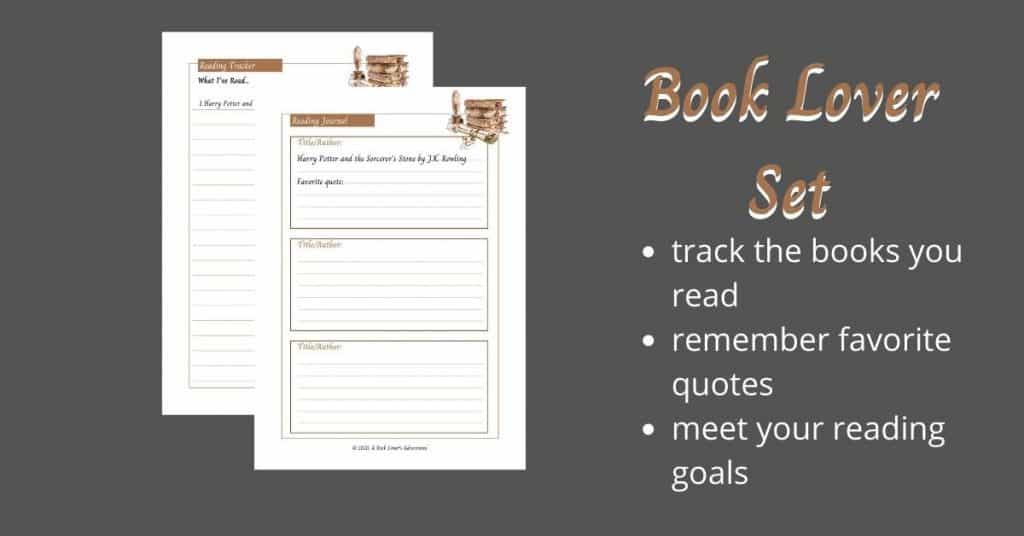 Bonus #2 – Book Lover Set
Pages Include:
Reading Tracker
Reading Journal
Buy Now and start Creating a Magical Year!