Epiphanies, Dreams and How to Stay Motivated in Your Busy Life
My Year of Adventure ~ Week # 43
So my Year of Adventure this week was jump started by a book I read!  And, to be honest, this was probably more of a kick in the pants than an "adventure."  But, what I came out of this with is why it's important to stay motivated, even in the midst of our busy lives, and to dream big.  But, even more than just dreaming big, we need to craft a life so we can live those big dreams!
Epiphanies, Dreams & How to Stay Motivated
Last night I had an interesting epiphany.  Why is it that epiphanies tend to come in the middle of the night??
Anyway, before I tell you about the epiphany, let me tell you a little about where I am right now.  Life has been pretty busy and kinda hard lately.  I have a daughter who is a senior in high school – which is super exciting, but that brings a lot of busyness and stress (and $$) with it.  I have a mom who is aging and needs care pretty much 24/7.  We (thankfully I'm not alone in this journey) have been trying to figure out our care plan for mom, but it takes a lot of time, energy and emotion.  And then, my husband was told recently that the office that he has worked in for the past eleven years in will be shutting down. They are restructuring the company, as companies tend to do, and the new business plan doesn't include the Florida location in it.  They are happy to relocate us, if we're willing – San Francisco or Dublin, Ireland?!  Did I mention I have a senior in high school and an aging mom?!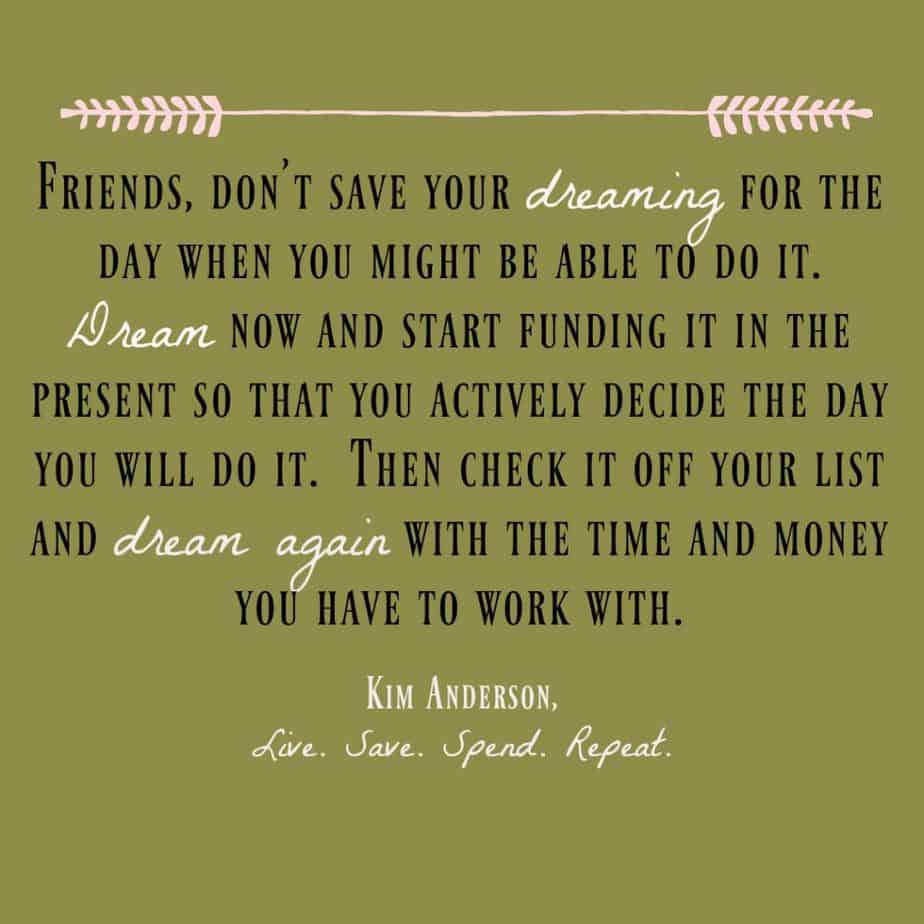 Live Save Spend Repeat
My head has been so full of so many concerns lately that when I received Kim Anderson's book Live. Save. Spend. Repeat, I wasn't sure I really wanted to read another "financial" book at the moment.  Of course, with our daughter headed off to college next year and my husband's job up in the air, I probably really needed to read a financial book right about now!!
There are affiliate links in this post that if you make a purchase through one of them I will be minimally compensated and your price will in no way be affected!
I finished reading Anderson's book, Live. Save. Spend. Repeat. last night, and my head was spinning (in a good way)!  While, yes this is a financial book ~ it's so much more than that.  This book is about makes financial choices so that you can make your dreams – whatever they are – become your reality!  So, yes it talks about setting a budget, becoming debt-free, living within your means and saving money.  But, it also talks about dreaming big dreams about your future and figuring out how to finance those big dreams.
Dreams . . .
Back when my husband and I first got married, we used to sit down every New Year's Eve and make our goals (dreams) for the new year.  We had financial goals, physical goals, spiritual goals.  And, as our family grew our goals adjusted and included dreams for the kids.  It was easy to stay motivated, because everything was so new and exciting!
But lately, I have felt too overwhelmed to worry about dreaming about the future.  Which, as I look at that, is really sad!  It feels like there is so much of my life out of my control right now, that what would be the point of trying to dream about the future?!  And, even if I did write down some dreams, I'm not sure I'd stay motivated to make them happen.
and Epiphanies
Now, back to the epiphany.  After I finished reading the book last night, I realized that some of the goals & dreams we had made way back when we were younger are coming to fruition now!!
Back when our kids were really young, our goal was to have some sort of a college savings plan for each of them.  We wound up doing the Florida Pre-Paid College Plan for each of them.  And now, so many years later, I can see the fruit of our previous labors paying off.  This dream has been in the making for about 12 years!!
Another big dream/goal of ours was to have our mortgage paid off by the time the kids are out of high school.  Well, we have 3-1/2 more years of high school and about 2 more years on our mortgage!!  This dream has been in the making for the 6 years we've lived in this house.  And, without really thinking about it, we work on this dream every single month!!
My epiphany came as somewhat of a wake-up call that even when life is busy (or maybe especially) we need to dream!  We need to put our life goals down on paper and figure out how to get there.  Some of the dreams may take years before you see them come true, but if you work consistently on them – they will!!
Stay Motivated When Life is Busy
So this leads to the question of how to stay motivated when life is busy?
What Motivates You?

In Kim Anderson's book Live Save Spend Repeat, she offers up some advice on figuring out how we are motivated.  I'd never really thought about that before, but it makes a lot of sense.  Figuring out what will help keep me going toward my goals seems to be key for staying motivated!  So, I realized I need to figure out if I'm reward driven, or if I need competition or if I need a coach to help keep me moving forward!

Give Yourself Grace!

You will have bad days, but let them pass and get back on track.  Don't beat yourself up over them!  And, don't let them derail you for too long!

Know What Derails You!

Figure out what your triggers are.  If you are on a diet, then going out for desserts with a friend who isn't on a diet probably isn't the best plan.  Know what things will derail your plans, and go ahead and figure out a plan around them ahead of time.  Come up with alternatives so you don't have to try to figure it out in the moment!  So, in the earlier example, instead of going out for dessert with your friend, maybe invite her over and you be in control of what you eat.

Be with Like Minded People!

Have a support team of like minded friends that will help you stay motivated toward your goals!  They can help you stay motivated to stay on track, and you can help them.  Or maybe find an accountability partner that you can be honest with and that will be encouraging for you!

Stay Healthy!

Eating healthy and drinking lots of water are good for keeping both your body and mind in good shape!  A lot of times, we can derail ourselves just because we don't feel good.  So, eat healthy and get some exercise and that will help you stay on track!

Have Interim Goals

Setting new goals and staying motivated is pretty easy at the beginning.  But, typically, after two or three weeks, our motivation wanes.  Having smaller goals that you can reach sooner might help keep your motivation going strong.  If you are able to tick of an accomplishment and see progress toward your goal after two or three weeks, that may be enough to keep your going.  And, go ahead and schedule a call with your accountability partner for this same time frame.
Live Your Dreams
Life is busy!  I know you know that!!  We all have a very full plate.  And, it seems like others are very comfortable making our plates even fuller, if we let them.  Do you remember to dream and set goals when life is full?  I know I don't!  But, I want to!  I want to start dreaming again.  And, I want to figure out how to stay motivated to see those dreams become my reality!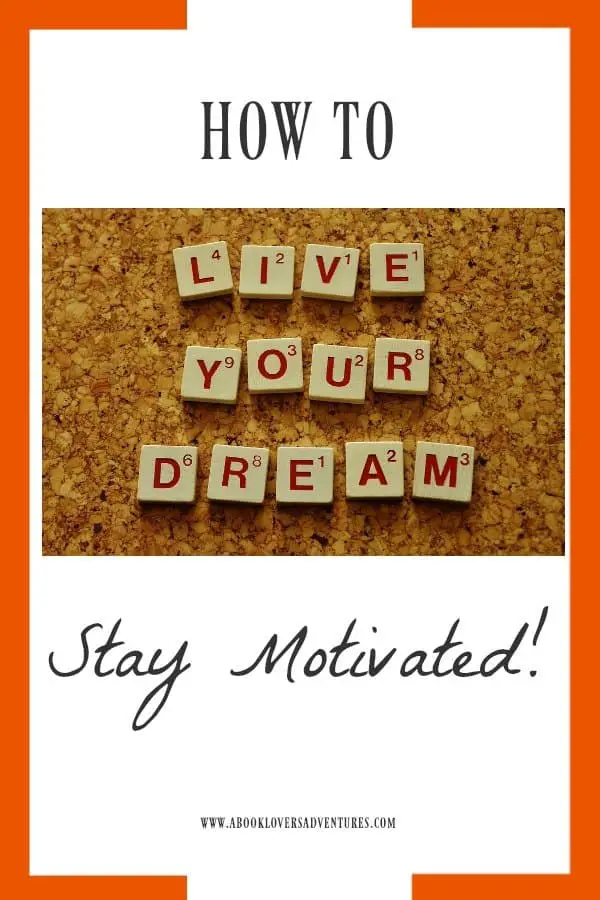 Other Articles You Might Enjoy
Live Save Spend Repeat by Kim Anderson ~ Book Review
Reading Nook ~ Creating a Beautiful Reading Spot
5 Tips for Surviving Life's Hard Seasons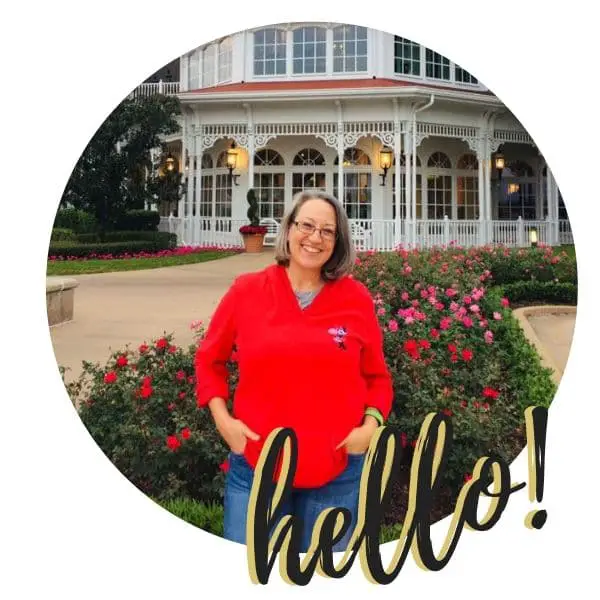 Becki is the author and founder of A Book Lover's Adventures. She has a degree in elementary education, has worked and volunteered in libraries for years, and spent several years in the travel industry. All of this has led to a love of books and travel. Becki loves to share her love by finding literary escapes to share!