My Surprising Lessons from My Challenge of a Weekend
My Year of Adventure ~ Week # 7
I have challenged myself to a Year of Adventure for 2017.  What this means for me is to be more intentional with not only how I spend my time, but also at how I look at life.  Waiting for mountain top moments is a frustrating way to go through life.  I'm learning that life is kind of like a roller coaster.  An emotional roller coaster.  I'm not a huge fan of roller coasters!  My stomach tends to get queasy, and I just don't enjoy the feeling of uncertainty that it gives me.
Learning My Lessons from Roller Coasters
This past weekend, I thought I knew what my post would be about today.  But, as it turns out, today is about living on the roller coaster!
The High
For Christmas, I gave my husband a coupon for an overnight date.  We don't get overnights very often, so it's something we both were looking forward to.  We organized our kids with friends and got our time rearranged so we could have this one night away.
So, it was my plan that my post today would be all about my weekend get-away and how lovely it was.  And, it was!  We had a fantastic night away.  The pre-dinner drinks were great and relaxed.  I had a really great porter!  Dinner was delicious and relaxing.  We had a gift certificate to Shula's 347 in Lake Mary, Florida.  They are known for their steaks for a reason!!  Yum!  We stayed at the Westin in Lake Mary.  The hot tub was a great way to wind down our evening.  The room was quiet and comfortable.  The perfect get-away!
I don't regret or begrudge the fact that we don't get to do this often.  But, because these moments are few and far between, they are savored!
So, on my roller coaster, this was definitely one of the highs!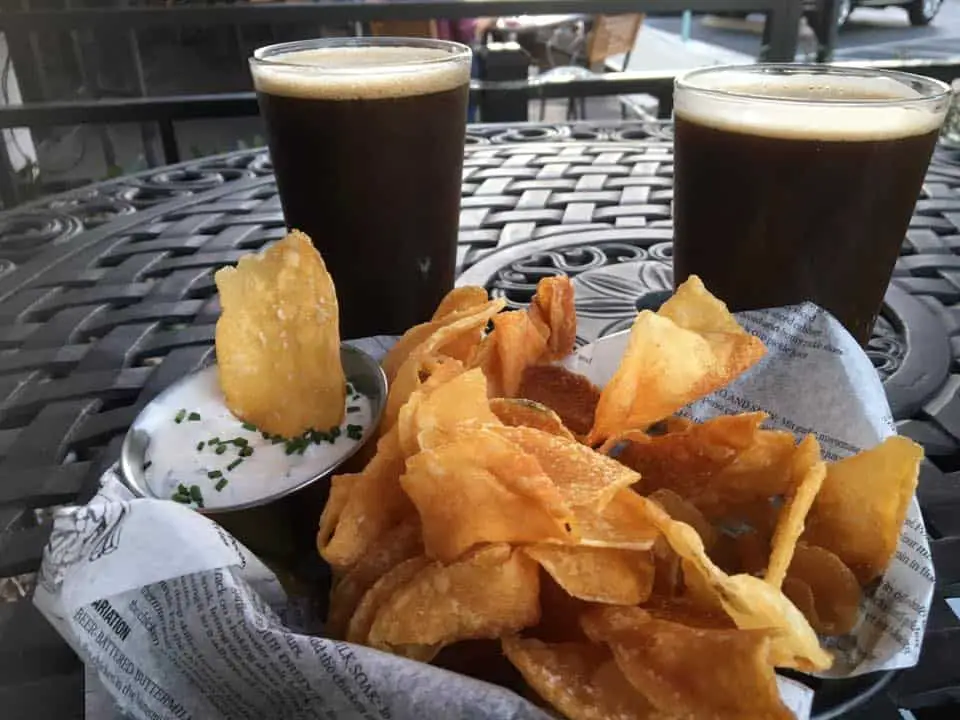 The Low
After returning home, we received "the phone call."   The phone call included details of a golf cart accident, lots of blood, banged up legs, and a really "concerning" ankle.  Thankfully, the friends my son was with were cool, calm and compassionate.  When I got there to pick him up he was cleaned up and ready to go to the Emergency Clinic to be looked over.  The next few hours included the Emergency Clinic, an Ambulance ride, the Emergency Room, X-rays, and Stitches!  And, an exhausted mom & son!
But, after all that, my son doesn't have a concussion,  he doesn't have any broken bones, and, hopefully, the golf cart is fairly easily fixed!
On my roller coaster weekend, this was definitely the dip at the bottom!  Or, maybe one of those jerky turns?!  Either way, unexpected and jolting!  But, grateful to have gotten through it with minimal damage!

The Slow Crawl Back Up
This weekend also represents the six-year anniversary of the death of my nephew.  He died in a caving accident six years ago, just one week before his 21st birthday.  And, his loss has left a big hole in not just our family, but with his community of friends too.  So, while healing has happened and will continue to happen, it is always jarring to come to another one of these anniversaries.  My sister, my nephew's mom, has shared some of her journey through poetry.
Here's one of her pieces:
Whispers from Heaven by Patti Lockenbach.
You'll need to be strong
The wind whispered to me.
It may not be easy
but turn to the trees.
The trees have deep roots
like your Family and Friends.
And branches that reach out
and bend in the wind.
Look to the stars
as they sparkle and shine.
May their brightness give you comfort
to live one day at a time.
Look to the seasons
Each one is a Gift.
As the world turns around you,
It can gift you a lift.
Let the sunshine embrace you,
and give you a hug.
Your never alone
When your strength comes from above.
So reach out your hands
To the heaves above.
Listen for the whispers
Sending you warm healing LOVE.
Written in loving memory of my son Grant Lockenbach
<3
The Roller Coaster of Life
So this, my friends, is the roller coast ride that life throws at us.  We have our high moments that we savor, we have the low dips and the jerky directional shifts that we are grateful to get through, and we sometimes have the slow climb back up.
This weekend was rather unusual in that I experienced so many intense feelings all crammed together.  But again, that's life sometimes.  And, while we may not always enjoy the roller coaster ride that we are on, I think it's important to recognize that these moments – whether highs or lows – don't last forever.  I have learned to be grateful for both the highs and the lows – yes, even the lows. The fact that I can weep over losing my nephew means I loved him and he was special, and that is something worth being grateful for!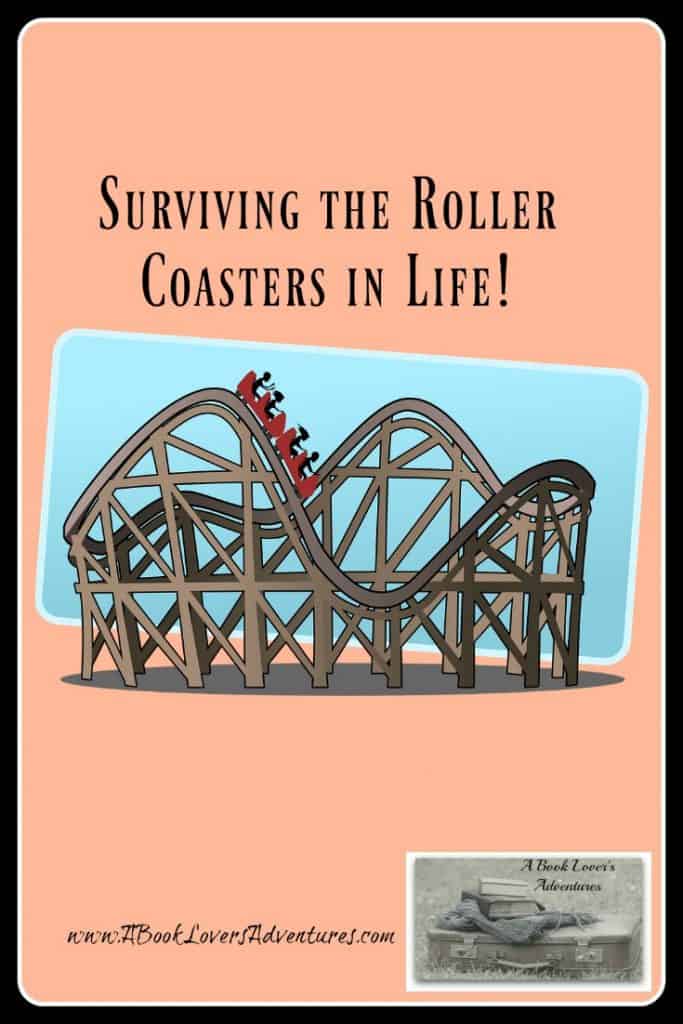 Lessons Learned
Buckle up!  The roller coaster ride is filled with  twists and turns and up and downs!
Savor the moments we are given.  They are fleeting and precious, so handle with care!
I can handle serious hospital moments with out passing out or puking!  I definitely didn't know this before this weekend.  The fact that I could watch my son's ankle being stitched up was pretty shocking to me.
Roller coaster rides shouldn't be experienced solo!  Share the experience with family and friends!  Let them in on your ride, because it makes the highs and lows much better!
Other Articles You Might Enjoy
Memories ~ The Unexpected Adventure of New and Old Memories
Stress, Adventure & a Hurricane ~ My Life Lately!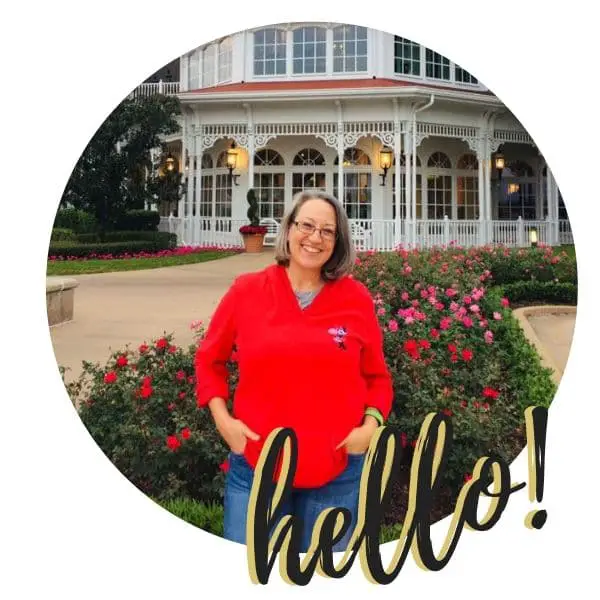 Becki is the author and founder of A Book Lover's Adventures. She has a degree in elementary education, has worked and volunteered in libraries for years, and spent several years in the travel industry. All of this has led to a love of books and travel. Becki loves to share her love by finding literary escapes to share!