4 Tips to Remember to Relax and Enjoy the Simple Things
For the year of 2017 I have challenged myself to a Year of Adventure!  For me, that means making the most of every day and creating new memories – not waiting for just the "good stuff."  But, to relax and enjoy the simple things in life!
A good chunk of my adventures typically involve my mom.  She is 80 years old, legally blind and has dementia.  On the two days that she spends with me, she enjoys when she is able to be part of my adventures!  Most days she remembers that I write each week, and so she will ask me what I wrote about.  She enjoys it if it happens to be something she was involved with.  Especially if she happens to remember the adventure!
Remembering to Relax and Enjoy
I have to admit, this week has felt a little self-indulgent!  And well, I've really enjoyed it!!  This week has been all about enjoying the simple things in life.  I've intentionally taken the time to smell the roses, or in this case, the hydrangeas.
Here's how my adventures shaped up this week!
Pedicure

This week I took time out of my work days and had a pedicure done.  Getting a pedicure is one of my favorite ways to relax and enjoy life!  But, I bet it's been three years since I've gotten a pedicure!  It felt like such a lovely indulgence.  And I easily remembered why I love getting a pedicure!  The best part of this adventure was that I had gotten a gift certificate a couple of years ago, but I couldn't find it.  Well, that wasn't the best part.  The best part was that the spa was able to find it in their computer and still let me use it!  So, I got to have a "free" pedicure!  And now I have pretty light green toes!

Walk in the Park

On the days that I have my mom with me, we try to get outdoors if the weather is nice!  This week we were blessed with absolutely beautiful weather, and so we enjoyed a walk in the park! 

Feeding the ducks

We have spoiled the ducks and birds at our local park!  Every couple of weeks or so, we'll go and sit in the shade and watch the birds and ducks.  Every once in a while, we'll remember to bring some bread for them.  It is really funny to watch my mom feed them.  She is very slow about it.  She enjoys parsing out the bread slowly and taking her time with it.  But usually the ducks will get impatient and start nipping at her fingers!  I find it easy to relax and enjoy just sitting in the shade and watch the critters.

Buying some spring flowers

One morning, because the weather had been so nice, mom and I decided to buy some flowers for my front flower bed.  We settled on some beautiful hydrangeas.  It makes me smile every time I see them when I walk outside.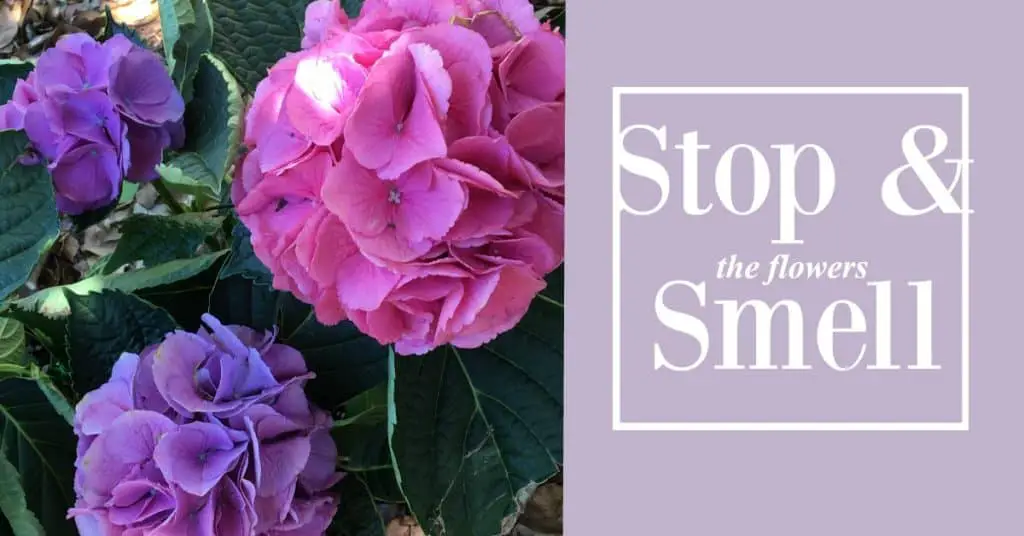 Lessons Learned
This week was a lovely reminder for me to take the time and to relax and enjoy the simple things in life!  The everyday or every week things that can become mundane can also be relaxing and quite enjoyable!  Shifting my perspective wasn't hard, but it was intentional!  So, what simple things in your life will you stop and enjoy this week?  Find the simple things that relax and refresh you and make time for them!
Other Articles You Might Enjoy
Memories ~ The Unexpected Adventure of New and Old Memories
How to Find Adventure in a Hard Season of Life
Creative Ways to get a Frugal British Adventure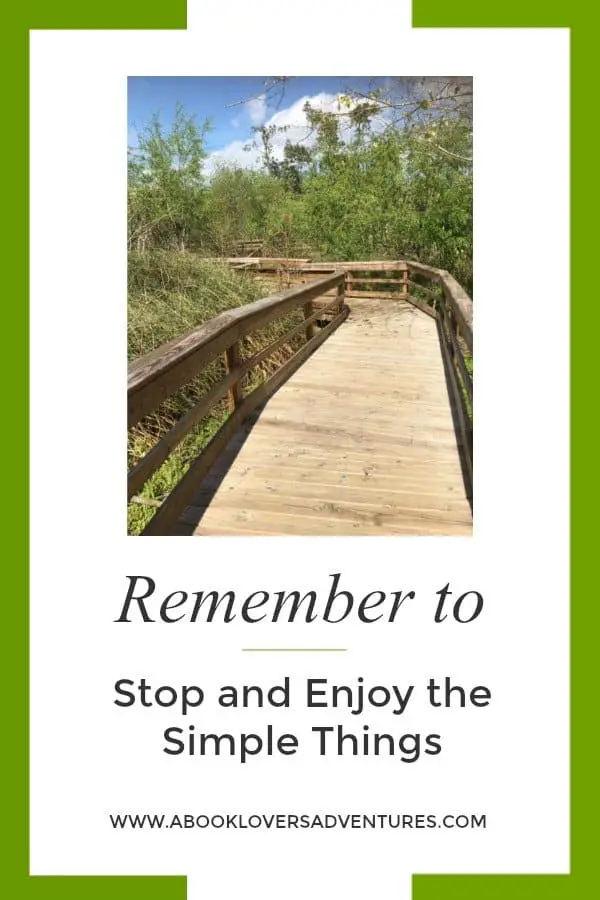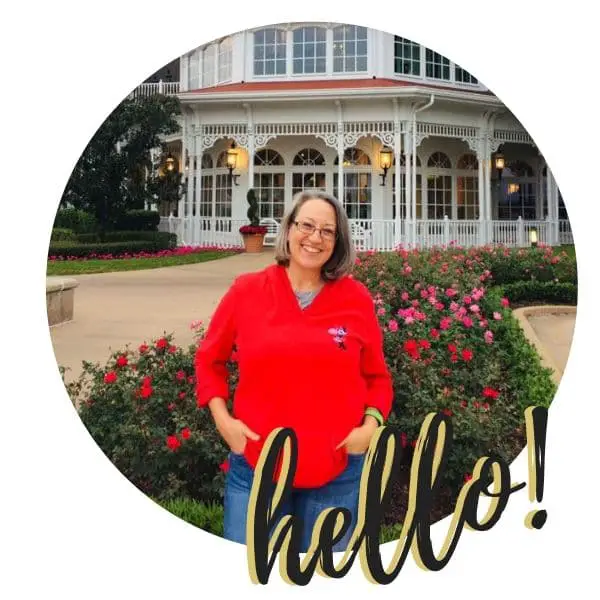 Becki is the author and founder of A Book Lover's Adventures. She has a degree in elementary education, has worked and volunteered in libraries for years, and spent several years in the travel industry. All of this has led to a love of books and travel. Becki loves to share her love by finding literary escapes to share!