Difficult Conversations to have with Aging Parents
As parents, we know that there are times when we have to have difficult conversations with our children.  But, as a daughter, I had never thought about the difficult conversations that we all might need to have with our aging parents.
And while everyone's situation with their parents is unique, some difficult conversations are somewhat universal to all our situations.  The five topics that I came up with for today are:
Money
Insurance
Health Care Wishes
Legal
Funeral Plans
There are probably more tough conversations that need to happen, but let's start here.  And, remember through it all, that they are your parents and keep respect and love at the forefront of every conversation!
Difficult Conversations to have
Money
Money is such a hard topic to bring up with anyone, but with our parents, it is just awkward!  I know in my house growing up, we never talked about money.  So, as an adult having to start those difficult conversations is tricky!  After my father passed away ten years ago, my sister is the one who went through all the paperwork with my mom and helped her get organized.  Thankfully, my mom was always pretty frugal and money-wise.  My dad, not so much!  It's hard when you are in crisis-mode or in grief-mode to have conversations about money!
Here are a few things that are important to know – Is there debt?  If so, how much?  What are the monthly expenses?  What is the monthly income?  Is there a budget in place?  How are bills paid?  Thankfully, in our family, these conversations were had before my mom got dementia.  To have these conversations now would be impossible!
You may not be in a position where you need to know all the nitty gritty details of your parent's finances, but if you at least have a general knowledge of how they are doing, who they bank with, how their bills are paid…you would be in a much better position if a crisis came up.  At some point, you may need to have someone in the family be added to a bank account.
Insurance
This conversation may not be quite as hard as the finance one, but it is certainly important!  Knowing what insurance your parent(s) have before anything happens helps immensely!  Find out if your parent(s) have health insurance, life insurance or long-term care insurance.  And, if they do have them, find out what is covered, who are the carriers.   Having that information along with plan numbers all written in a spot easily accessible can ease stress.
Funeral Plans
This conversation is a pretty crappy one to have to have with anyone!  But, as hard as it is, it is easier to have when you are not in crisis or grief mode!  Funerals are expensive!  Paying for them beforehand can be a significant savings, and not just financially!  It is a gift to you – their child – to not have to guess what they would want!  So, even if you are not directly involved, and even if it is not paid for ahead of time, it is extremely helpful for a parent to at least write down their wishes so their child(ren) aren't guessing.  Knowing where your parent(s) would like to be buried, what kind of a service, where they would like to have the service, this is all extremely helpful information, especially if you don't live in the same area as your parent(s).
Legal
There are a few legal papers that are helpful to have taken care of before anything happens with your parent.  You will want to know if you parent has a will and if so, where is it kept and who are the lawyers for it.  Also, getting a power of attorney is helpful.  You might want to have separate ones for financial and medical decisions.
Health-Care Wishes
Another difficult conversation worth having with your parents is one about their health care wishes.  This could probably be combined with the Legal conversation, but we'll keep it separate for now.  You will want to know what your parent's wishes are if something were to happen to them.  Knowing their wishes can be helpful in an extremely stressful time.  You will want to know if they have a living will, if they would like to be an organ donor, and what their wishes are regarding being resuscitated (do they have a DNR – do not resuscitate – order).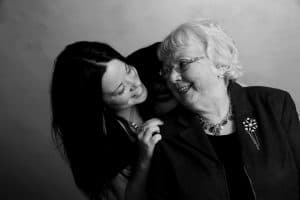 Have the difficult conversations anyway!
If you have siblings, these are conversations that might need to be shared.  Especially the health-care wishes and legal information.  In times of crisis or grief, emotions are already running high, so having at least some conversations taken care of ahead of time can help with some of the stress.
Even though these are difficult conversations to have, it will make everyone's life easier if you know this information! Unless your parents pass away young, you have a good chance of going through some hard times and difficult conversations with them! But, remember to enjoy your parents while you have them!
Other Articles You Might Enjoy
Caught in the Middle of Family – Part 1
Our Top 3 Reasons for Becoming Debt-Free
Financial Plan: Start the Year off Smart & Worry-Free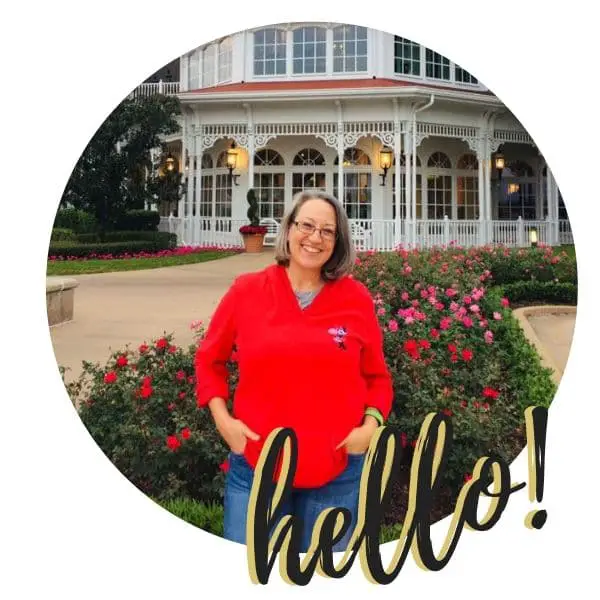 Becki is the author and founder of A Book Lover's Adventures. She has a degree in elementary education, has worked and volunteered in libraries for years, and spent several years in the travel industry. All of this has led to a love of books and travel. Becki loves to share her love by finding literary escapes to share!