Memories ~ The Unexpected Adventure of New and Old Memories
My Year of Adventure ~ Week # 8
For the year of 2017 I have challenged myself to a Year of Adventure!  For me, that means making the most of every day and creating new memories – not waiting for just the "good stuff."  It's a bit of a reprogramming of my outlook on life, but so far, it's been really great!
At this point in my life, I have two teens.  One who is a junior in high school and one who is an 8th grader.  My time with them still at home is limited, and that clock is ticking way too quickly!  I also have a mom who is 80, has dementia and is legally blind.  She is also a big part of my life and a big reason for a lot of my adventures!
Finding things that my mom can still enjoy and have the ability to participate in is getting to be a challenge.  Because, while she is still "healthy" – meaning there is nothing "physically" wrong with her – there are so many challenges.  She doesn't always remember how to do even the simplest of tasks sometimes, and it's hard to show her because of her vision.  But, she loves being outdoors, she loves to walk and she loves our adventures.
Remembering Old Memories
When I tell mom that we are going on "an adventure", she knows that we're off to do something different and fun.  So, this week's adventure was to the Central Florida Zoo.  I knew, at the very least, it was a beautiful day and we would be able to walk around outdoors a lot.  Both things that mom is able to do and loves!
One of the unexpected, but happy surprises of our adventures this year is that sometimes they unearth old memories for mom.  This trip offered her one such experience!
On our car ride to the zoo we talked about where we were going, what we would be doing and I tried to see what she might remember about zoos.  As we were talking, she had this lovely memory from about 24 years ago.
Mom was visiting my sister in Atlanta.  My sister had a 2-year old, Grant, and a newborn.  On this visit, my mom took Grant to the zoo, which happened to be across the street from my sister's house, while my sister stayed home with her newborn.
It sounded like mom and Grant had a great time at the zoo, but when it was time to head back home, Grant did NOT want to go.  He wanted to stay at the zoo longer.  So, my sister and her baby are on one side of the busy street waiting for mom and Grant to get across.  And, mom is on the other side with 2-year old Grant who is pitching a fit because he wants to stay at the zoo!
Mom was laughing as she recounted the story for me.  These moments remind me of my "why" for my Year of Adventure!  Enjoying the small moments!
I later asked my sister about that story and was happy and surprised to hear that mom had remembered it almost perfectly!  Those moments are priceless!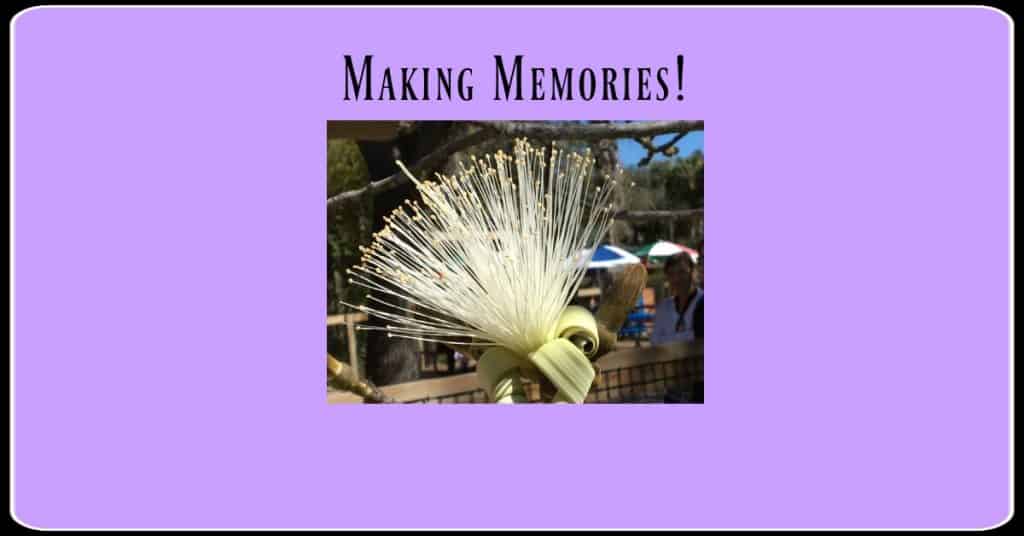 Making New Memories
Our Learning Curve – The boring….
It was the perfect day to wander around the zoo!  Not a cloud in the sky and around 65 degrees or so.  Wandering around with mom, it was interesting to see what resonated and what didn't hold her attention.  I learned very quickly that unless the animal(s) are moving, she wasn't seeing them.  So, my mission after that was to find any and all animals that were moving.
These guys were all NOT moving …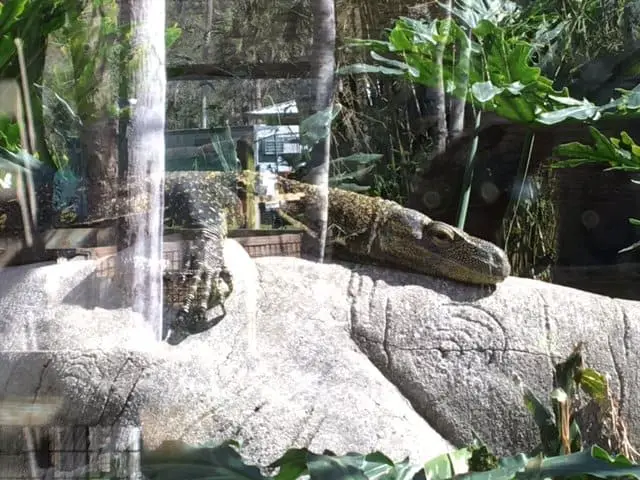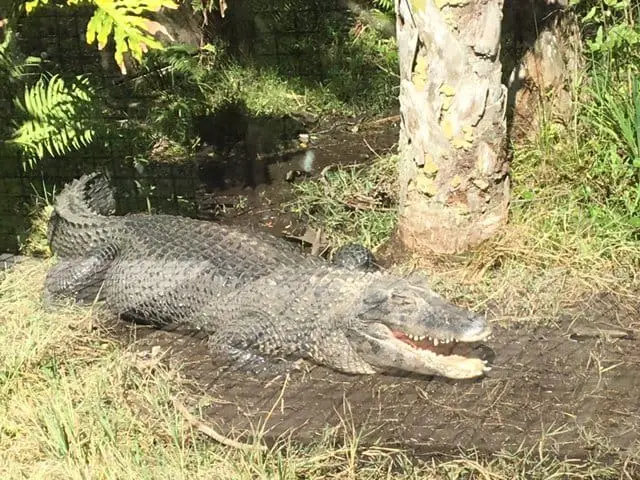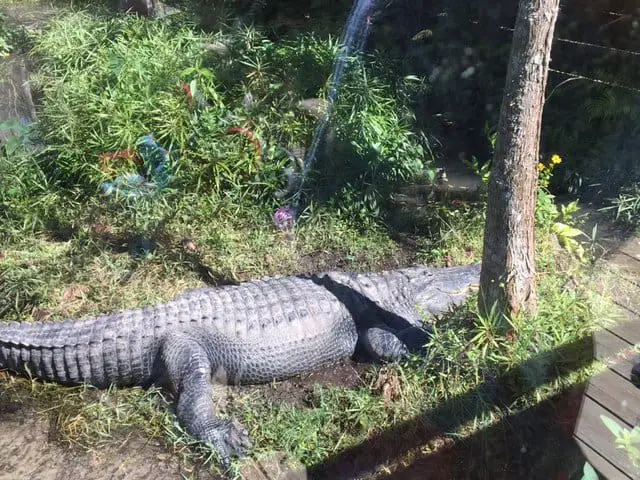 The Colorful
The bright colors of the Macaw caught moms attention!  But, it was sleeping, so didn't hold our attention for too long.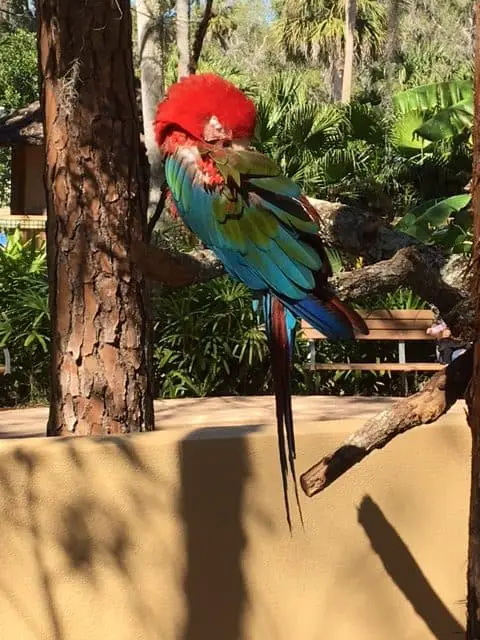 The Active
And then we came to the Tamarins.  These squirrel-sized monkeys were so much fun to watch.  They were moving all over the place, so mom was able to actually see them a little!  And, there was a group of kids that were hanging around the cage watching the monkeys and laughing, so they were fun to listen to!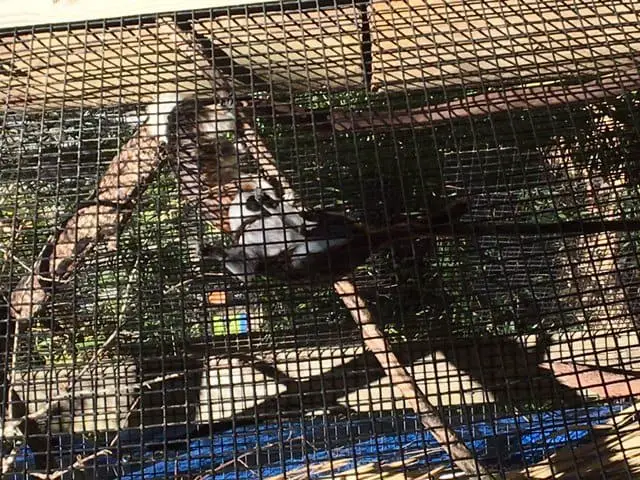 And, the Real Memories!
But, we really struck pay dirt when we discovered we were able to interact with the animals!  These are the moments that really resonated with mom, and made for some fun memories.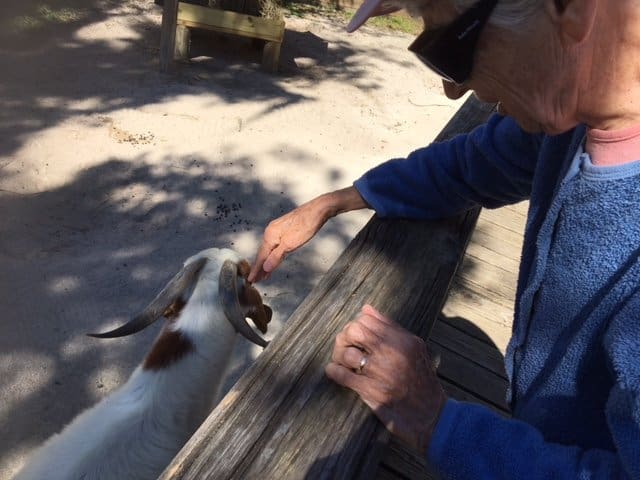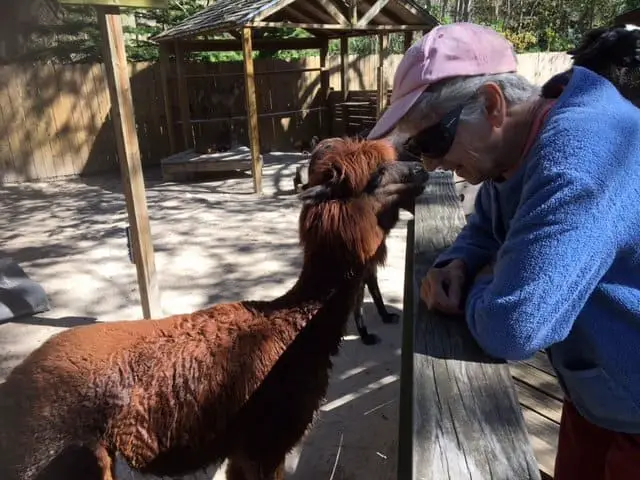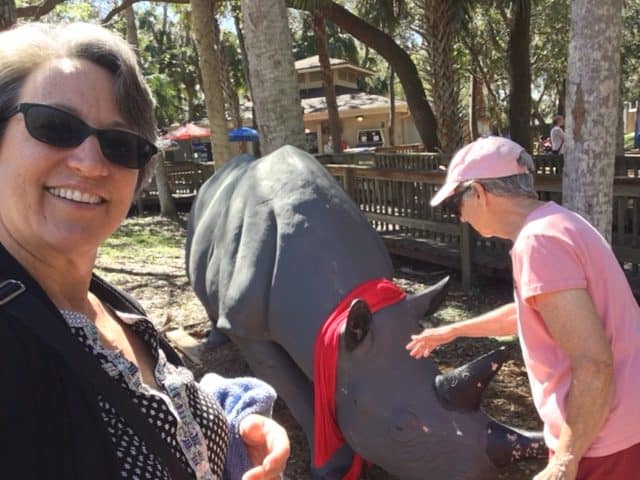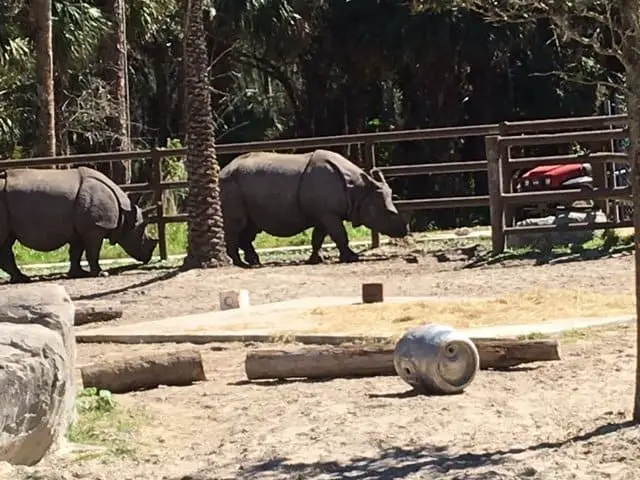 The Best Memory!
But, I have to say, my favorite experience of the day was feeding the giraffes.  These beautiful creatures are huge!!  They are graceful and gentle, but a little intimidating because of their size!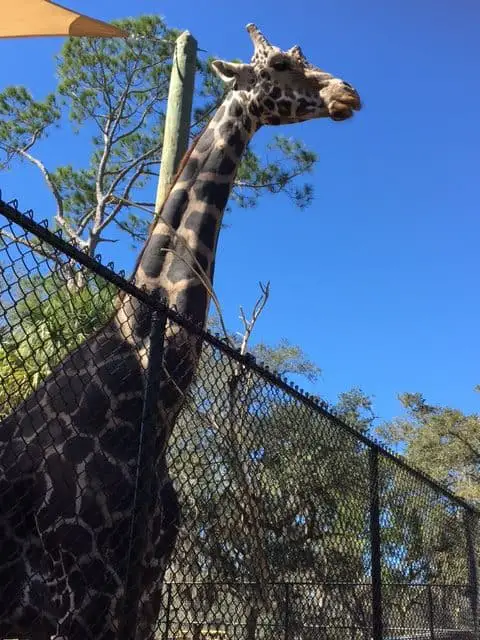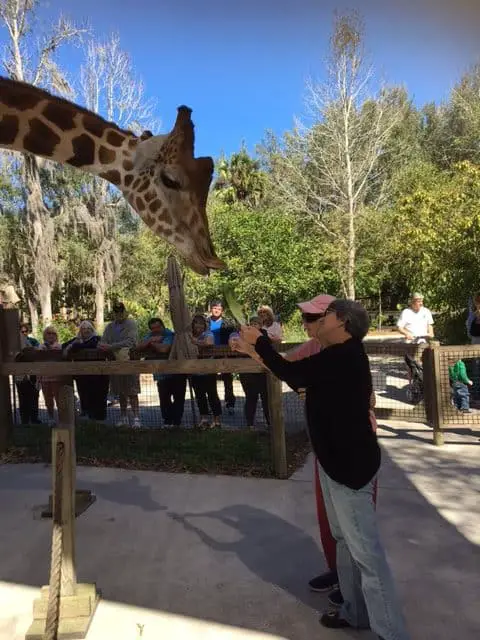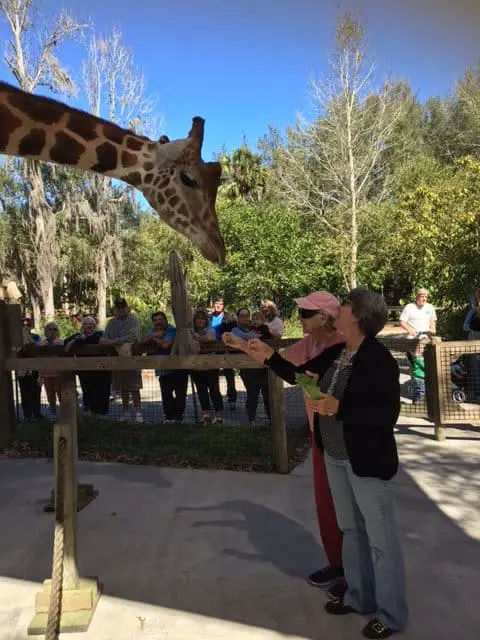 Lessons Learned
A lot of precious memories are made (and remembered) in the minivan!
The best experiences are the hands-on ones.  Life is a participatory event!
Giraffes are huge!  And, their tongues are like 19″ long!!
Remember, sharing is caring!  So, please share with your friends on Social Media!
You Might Also Enjoy These Articles
My Surprising Day as a Hometown Tourist in Deland, Florida
Take a Creative, Frugal British Adventure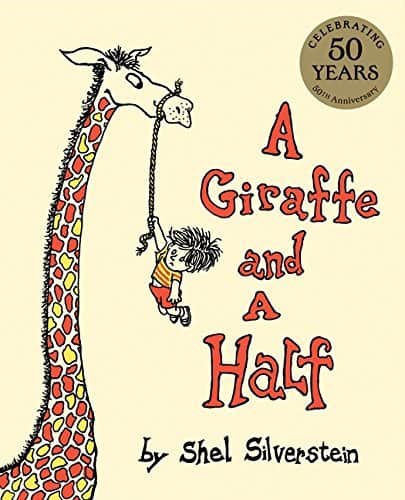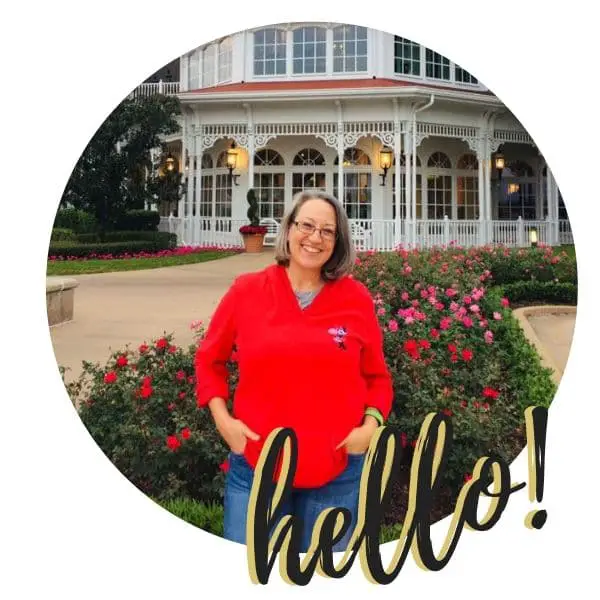 Becki is the author and founder of A Book Lover's Adventures. She has a degree in elementary education, has worked and volunteered in libraries for years, and spent several years in the travel industry. All of this has led to a love of books and travel. Becki loves to share her love by finding literary escapes to share!