The Bottom Line When You Have to Make Changes!
My Year of Adventure ~ Week 21
For the year of 2017, I have challenged myself to a Year of Adventure!  For me, that means looking at everyday as a blessing and an adventure.  Most of my life is fairly routine, revolving around family needs and work, so my quest is to find adventure in my day-to-day life!  A couple of months ago I was introduced to some changes that surely have to be put in the "adventure" category ~ sugar-free living!!  Yikes!!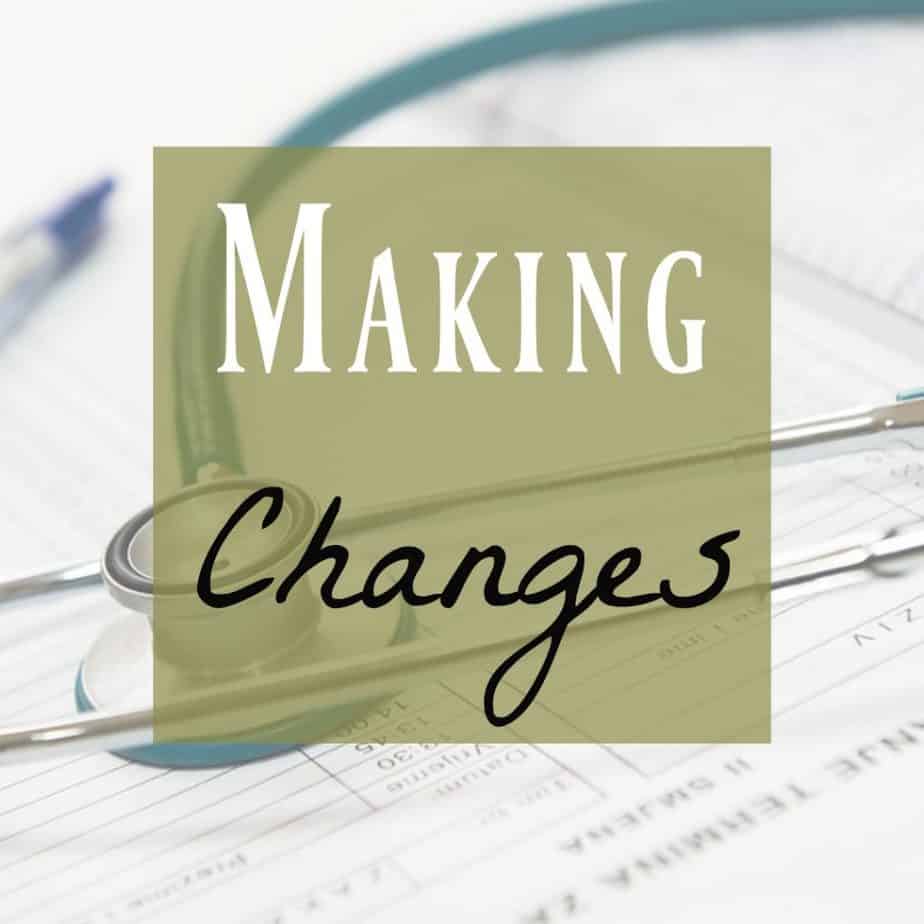 New Doctor, New Everything!
My changes started back in March.  It was time for my annual doctor visit, so I decided to change doctors and go to a Naturopathic Doctor.  I mean, I'm not getting any younger, and I don't want to wind up on a bunch of medicines!  So, off to the new doctor I went!  I knew things would be different, and boy were they!  We spent a solid 20-minutes together ~ talking!!  I mean, I actually spent 20 minutes talking to the doctor!
She asked lots of questions, gave lots of information, and then, gave some recommendations that would shake up my little world!
Holy Moly, No Sugar?!
"Let's just try it for a month."  Ok, I can do pretty much anything for 4-weeks.  It's not that long, right!  The doctor's recommendation was no sugar and no dairy for a month!  No Sugar AND No Dairy!!  I honestly didn't think the dairy would be a big deal.  I don't drink milk, so no big deal.  Sugar I knew would be hard.  Reading labels has become a part of my life!  I mean, I love to read, but labels are just not that interesting!  Sigh, changes…
Day 1 ~ I make my coffee, and…it starts already!  Ugh!!  Oh yeah, creamer is dairy!  And, there's sugar in it.  Breakfast was good and easy – oatmeal with apples and almond slices.  Feeling pretty good again (probably because I had my coffee and creamer anyway!).  Lunch, hmm…not much in the house that's going to fit the bill of sugar-free and dairy-free and quick.  Dinner…sigh!
Ok, so making changes is not as easy as I was thinking it might be!
The Bottom Line – Planning!
I have discovered that the key to success when making changes (and probably not just with my diet) is planning!  Menu planning is imperative!  Having grace days is also necessary.  I can't/won't control everyone else and how they cook.  And, I'm not going to become a hermit!  So, I control what I can, give myself grace and limit that which I can't control.
My first stumbling block ~ coffee creamer ~ took several renditions.  But, I have found success and my new coffee creamer is made with coconut milk, vanilla beans and maple syrup.  And, it tastes pretty good!
Dinners are organized (or getting there anyway) and I don't have to think about what I can make.  I already know what I have supplies for and what to make!
When we eat out or are with friends, I try not to go crazy, but I also don't stress about it ~ grace!
While it's taken some time for me to get a handle (and I use that term loosely) on all my changes, planning has definite been the key to my success.  When I plan ~ I'm successful!
Changes, the End Results…
Well, one month has turned into "let's keep doing that!"??  So, my sugar-free, dairy-free life is becoming a little easier.  But, here's what I've gotten out of it, so far…
I lost 5 pounds!
My arthritis (which is the reason for all of this) is feeling better!  Not gone or anything, but not sore on a regular basis!
I sleep better on the days I'm careful with my sugar/dairy intake
Change is hard, but I can do it!  Changing my diet isn't something I particularly desired, but I'm doing it.  And, I know, there are certainly things in life that are a heck of a lot harder than giving up sugar and dairy.  I know that!!  But, with three other mouths to feed in the house, it's a challenge to make the masses happy and stick to what I need to.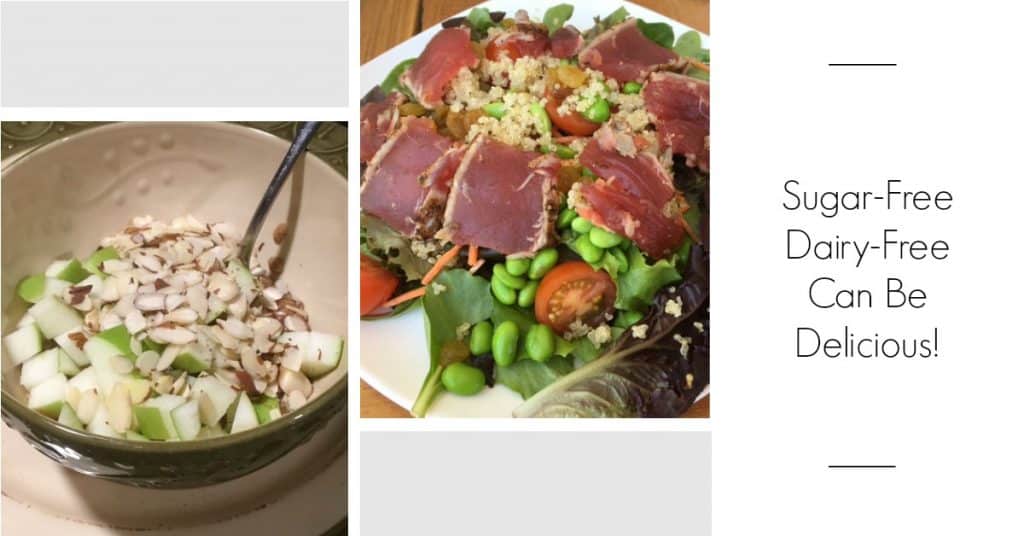 So, are you in the midst of trying something new and challenging?  If so, I'm with ya!  Hang in there!!  Remember, planning is the key!  And, also remember to show yourself grace.  Keep track of your successes (big and small).  There will be days that you may need to look at those.  It's helpful to be accountable.  Find someone you trust that you can be accountable to.  Share what challenge you're in the middle of!
Some Recipes to Try
Vegan "Pesto" with Spinach and Cashews
Sweet Potato and Chick Pea Salad
Other Articles You Might Enjoy!
NO TV Summer?! Unexpected Reasons You'll Want to Try!
Road Trip ~ 10 Helpful Tips to Make it Better
How to Find Adventure in a Hard Season of Life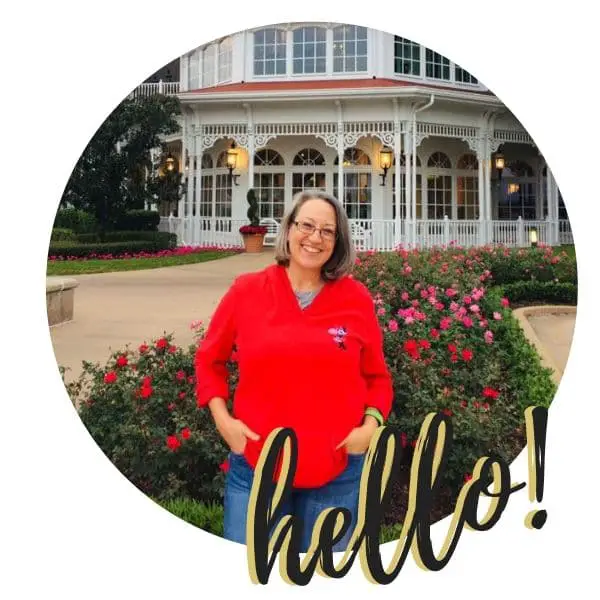 Becki is the author and founder of A Book Lover's Adventures. She has a degree in elementary education, has worked and volunteered in libraries for years, and spent several years in the travel industry. All of this has led to a love of books and travel. Becki loves to share her love by finding literary escapes to share!