Stress, Adventure & a Hurricane ~ My Life Lately!
My Year of Adventure ~ Week # 37
For the year of 2017 I have chosen to have a Year of Adventure!  For me that means making the most of everyday and enjoying the small moments in life as much as the big ones.  This week has mostly been full of big moments.  Big, stressful moments mostly!  A few of my adventures this week:  Hurricane Irma, moving my mom into an assisted living facility, and winning the Sunshine Blogger Award!
Hurricane Irma
As you read this, Hurricane Irma will be plowing through Florida.  We've spent the better part of this week trying to be prepared for today!  Pulling in everything that is outside, on porches, making the decision to evacuate or not…this is everything we, and millions more, have been dealing with this week.
Watching the news and the destruction that has following in Irma's path is frightening.  Especially when you know your state is the next target.  And especially after having just watched Houston get pummeled by Harvey!  Hurricanes are scary, but this one seemed to kick that fear up a notch!!
Moving Mom to a Facility
In the midst of preparing for the Hurricane we also had to figure out what the best place was for my mom to ride out the hurricane.  Mom is 81 years old, legally blind and has moderate dementia.  Pretty much a disastrous recipe for any kind of change!
Our options, as we saw them, were to keep mom at home, evacuate or to find a safe place locally for her to ride out the storm.  Staying local quickly became the best option.  We knew if mom wasn't going to be in her own home during the hurricane, we were going to need professional care for her!
Explaining to mom why she had to move into this facility while the sky was beautiful was hard!  She definitely didn't understand why she had to go!  But, as hard as the decision was, we also knew it was the best one for this situation.
Getting our house/family figured out
Prepping for a hurricane is hard.  Folks around here responded pretty quickly to the threat of a hurricane heading our way!  The memory and images from Hurricane Harvey were all too fresh in our minds!  Our grocery stores were very quickly out of water, bread, soup, pretty much any food one might want for this situation!  Gas stations were out of gas.  And, for those who chose to evacuate, the highways were at a crawl with the thousands trying to get to safety!
Since we are inland and not in a flood zone, we chose to stay.  Once we gathered our food, gas, batteries, candles, chocolate, wine…you know, the necessaries, we got to work cleaning up the yard and porch.  Our screened in porch is only a couple of months old ~ I hope it survives this weekend!
One of the things I love about our neighborhood are all the lovely old trees.  Right now, they're making me nervous!  Yikes!!
Sunshine Blogger Award
And, in the midst of all this craziness and stress, I got this fabulous email from Leah at My Cup of Cocoa saying she nominated me for a Sunshine Blogger Award!!  Here's her post about it.  I will be writing a post on this soon, but let me tell you, it was one of the highlights of a super crazy and stressful week.  So, thank you Leah!!
The Sunshine Blogger Award is given to blogs that are inspiring, positive, and creative.  It is a great honor to receive this!  I started my blog a little over a year ago as a way share my love of family, books and travel.  I needed an outlet for my creativity and A Book Lover's Adventures was born.
Your Adventures
I hope your adventures this past week were way less stressful than mine!!  As we ride out this hurricane, send me some notes telling me what you've been up to!  I'd love to hear 🙂
Have a great week!  And, keep making everyday an adventure!
Other Articles You Might Enjoy
How to Survive Hurricane Season While on Vacation
Celebrating My ONE YEAR Blogging Anniversary!!
HURRICANE Books ~ For You and Your Kids to Read!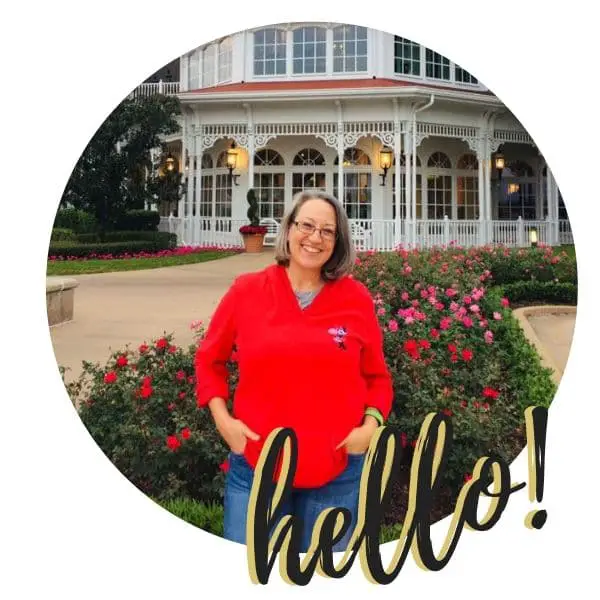 Becki is the author and founder of A Book Lover's Adventures. She has a degree in elementary education, has worked and volunteered in libraries for years, and spent several years in the travel industry. All of this has led to a love of books and travel. Becki loves to share her love by finding literary escapes to share!