Parental Care ~ Finding the Right Help for Aging Parents
If you, like me, are considered part of the "Sandwich Generation", then you may have already run into the issues of finding the right help for your aging parents.  Just how and where do you find the parental care you need for your aging parents?!  Maneuvering the health care system is potentially worse than having a root canal!  There doesn't seem to be any one place to go to for help.  And then, there is the obstacle of working with insurance companies.  Ugh!  At times, it feels like everyone is working against you!
While there isn't one good answer of how to deal with finding the right parental care, here's some practical information to keep in mind when looking.
What Parental Care do you Need?
Your number one job is to figure out what parental care you actually need.  For us, this has been a hit and miss path, for sure!  So, figuring out what you really need is an important first step.
Companionship
After a lot of hit and miss "help" opportunities, we found that the biggest help our mom needed was just having friends around.  Once we figured that piece out, it's been easier to know who to call on for help.  We try to arrange for friends to come over and spend a couple of hours with mom just talking or taking a walk around her neighborhood.  Friends are by far the best "medicine" we have found!  And, don't pay for the help you really don't need yet.  There may come a time when you need to bring in paid help, but if you don't need it at this point, save your money!  Pets can be wonderful companions for the elderly.  I think my cat is a great "therapy" friend for my mom!  They love each other 🙂
Loneliness
Here are some interesting facts about loneliness:
According to Psychology Today, "isolation can have a seriously detrimental effect on one's mental and physical health."  And, according to agingcare.com, "perhaps no other age group feels the keen sting of loneliness more than the elderly."
Here are some of the more recent findings regarding loneliness and aging Americans:
18 percent of seniors live alone, while 43 percent report feeling lonely on a regular basis, according to a study conducted by researchers from the University of California, San Francisco (UCSF).
Lonely seniors are more likely to decline and die faster. The aforementioned UCSF study also found that people 60-years-old and older who reported feeling lonely saw a 45 percent increase in their risk for death. Isolated elders also had a 59 percent greater risk of mental and physical decline than their more social counterparts.
1 in 7 people with Alzheimer's disease lives alone, according to a recently released report from the Alzheimer's Association.
Loneliness is contagious. Older adults who feel lonely are more prone to behave in ways that may cause other people do not want to be around them. Psychologists from the University of Chicago who analyzed data from the Farmingham Heart Study, a long-term, ongoing cardiovascular study, found that solitary seniors have a tendency to further isolate themselves by pushing people away and not making efforts to engage with others.
And, the biggest surprise of all?
Two-thirds of the older adults in the UCSF study who said that they were lonely were either married or living with a partner of some kind. This finding lends credence to the belief that it's not about how many relationships you have—it's about how meaningful they are.
"They are lonely because they are alone," is the frank response of T. Byram Karasu, M.D., chair of psychiatry and behavioral sciences at the Albert Einstein College of Medicine. "They [seniors] are put in nursing homes, assisted living communities, etc. Those are totally disorienting experiences."
Even when the parental care includes family caregivers, Karasu says that there is often little attention paid to deep, engaging communication between a senior and the rest of the family. (2)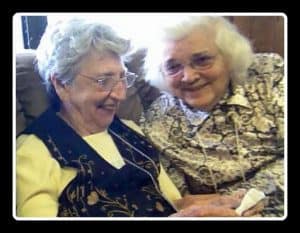 So, if it's companionship your parent needs or loneliness that they're fighting, get some friends involved to share time with them.  Friends are good medicine!  And, friends spending time together is a win-win for all involved!
Personal Care
Is your aging parent in need of help with things like showering, getting dressed, eating, taking medicine? Then, they might be in need of some personal care help.  This type of parental care can be found either through private care or through an agency.  Either way you go, check references, ask exactly what they will and will not do.  There is no reason to hire someone if they won't do exactly what you need.  When going through an agency, there's a good chance you won't get the same person every single time.  That may or may not be a big deal, but it might be something to keep in mind for your situation.
I found this checklist of questions to consider when interviewing a caregiver.  Definitely worth checking out if this is the type of parental care you need!
Housework
If your parent just needs help with housework, you can probably easily find someone to come in without going through a health agency.  There are plenty of very qualified housecleaners out there, that this should be an easy one to figure out.  Again, check references!  You want someone you can trust in your parent's house.
A lot of times, when you hire a caregiver they will also do light housekeeping.  Confirm what that means and if it fits your parents' needs.  It may be worth hiring someone to do a good deep clean once a month and let the caregiver do the light work.  Ask questions and then you can figure out what will work in your situation!
Meals
When aging parents can no longer cook meals for themselves, there are again many resources to fill this gap.  Like with the housework, a lot of times the personal care aide is able to prepare simple meals.  Make sure what they prepare meets the dietary needs of your parent.  If your parent has special needs (i.e. they are vegetarian, vegan, gluten-free, low-sodium, etc.), make sure the caregiver or meal provider is able to cook what your parent needs.
Another option is to prepare extra in your family meals and take them to your parent.  This only works if you live close enough to see them often.
There are services that prepare meals and deliver them.  If you think this is a good option, it might be worth checking in your parents' local area to see what is available.
Loneliness has become a big problem for the elderly.  Sharing meals with friends can help your aging parent.  Because, eating alone is never fun, regardless of age!
Night Help
Does your aging parent need someone to stay overnight with them?  If your parent tends to wander at nighttime or is at risk of falling during the night, then it might be time to bring in help for the evenings.  Usually, parental care at night can be filled by either going private or through an agency.  Again, check references, double check what service they will provide (don't assume), and make sure it is someone your parent is comfortable having in their home at night while they are sleeping!
Different Types of Help
Private
This type of parental care is usually a recommendation from a friend or family member.  Finding someone not associated with an agency offers some advantages – usually price and timing flexibility – but, check them out thoroughly. Get references to check out.
Agency
There are many resources available to help with senior care!  Finding the right one that fits your family's needs may take some time and effort, but it will be worth it in the end to get who and what you need!  Start with your parent's doctor or medical provider and ask who they recommend or what services they might recommend.  It will at least get the conversations started.  For us, we found that once the conversation started, we wound up with a lot more questions than answers.  That's ok!  Keep asking and you'll figure out what you do and don't need!
Live-in Facility
There are several different types of live-in facilities.  These days, you won't necessarily have to go straight to a nursing home, if that level of care is not needed for your parent.  There are many Assisted Living facilities around that fit a need for that in-between help.
Check around either in your area or your parents' and see what options are available for Assisted Living.  They can range in size and price, but it might be a worthwhile option for your parent if it fits their needs for the current time.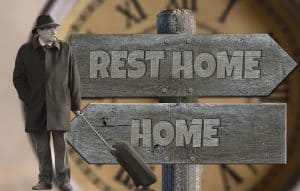 Why look for Parental Care if you don't need it yet
This is an important and completely understandable question!  Why look for parental care if we don't need it yet!?  Well, you probably won't want to be searching for answers in the middle of a crisis.  Trust me, it's not much fun!  It's hard to know what your parental care needs might be, but it is at least worth knowing what your options for help are.  Even if that means just having a few names and numbers readily available, it could reduce your stress level in times of crisis.
And, as always, keep you and your aging parents' priorities at the forefront of your decisions!  Stress has a way of warping our thoughts and decisions, don't let stress determine where you and your family go.  And also, keep communication lines open and freely flowing between all concerned parties!
Related Articles
Life as a "Sandwich Generation" Girl
5 Hard Conversations to Have with Your Parents
Resources
These are just a few to start with….there are many, many more out there!  Find what works for your family!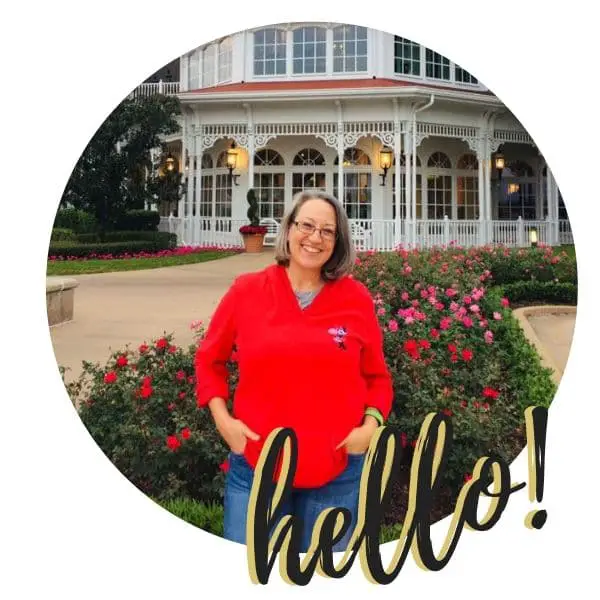 Becki is the author and founder of A Book Lover's Adventures. She has a degree in elementary education, has worked and volunteered in libraries for years, and spent several years in the travel industry. All of this has led to a love of books and travel. Becki loves to share her love by finding literary escapes to share!