6 Reasons it's Important to Have Family Fun
My Year of Adventure ~ Week 20
For the year of 2017, I have chosen to have a Year of Adventure!  For me, that means finding adventure in the everyday.  Sometimes my adventures take me to exciting and new places, but mostly they are the small everyday things.  Recently, I've been thinking about some of the fun times we've had as a family.  Both in my nuclear family and my extended family.  It's gotten me thinking of all the reasons why Family Fun Time is so important!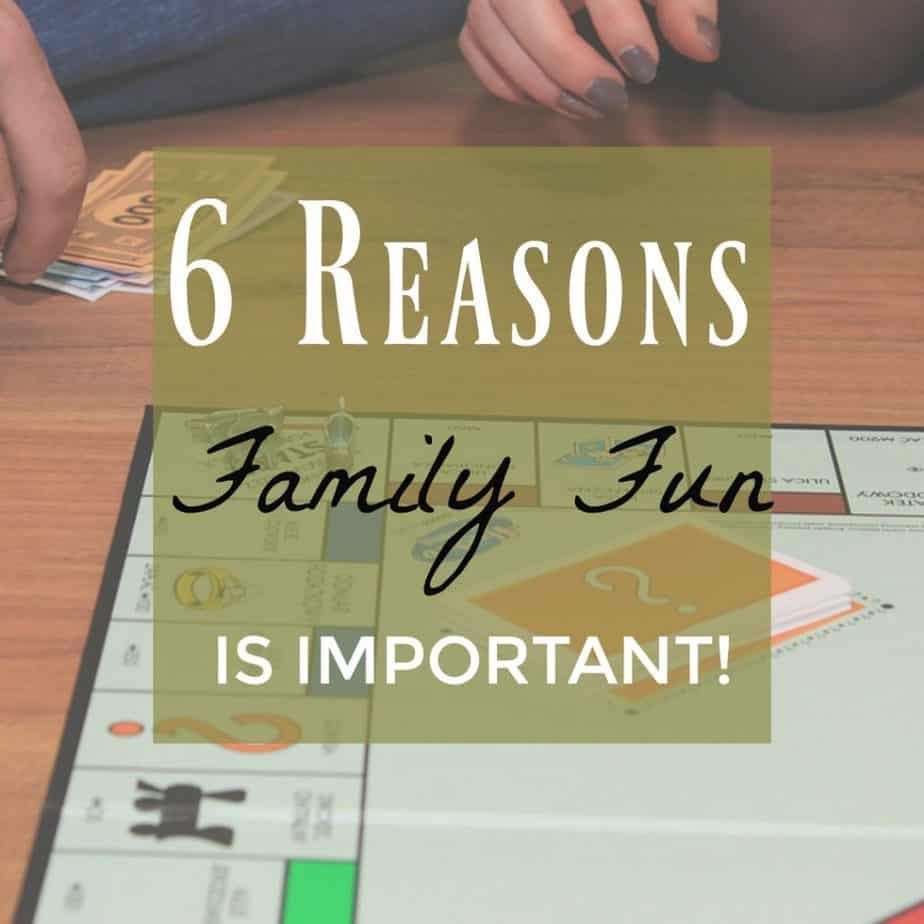 Laughter is Good Medicine
It makes me happy to think back over my growing up years and remember life with a lot of laughter!  In the Bible it says, "A cheerful heart is a good medicine, but a downcast spirit dries up the bones."  Proverbs 17:22.  From this we get our saying "laughter is good medicine."  But, did you realize that laughter actually IS good medicine!
"Laughter is a powerful antidote to stress, pain, and conflict. " (1) When you laugh, your body releases endorphins that send out a "feel good" signal to the rest of the body.  The Mayo Clinic released an article with some of the health benefits you receive just from laughing.  Your organs are stimulated and circulation is stimulated leading to a more relaxed body and less tension! (2)
So, not only is laughter fun, but it's really good for you and your body on a lot of levels!
Importance of Family Fun
We now know that laughter is good for your body, but it's also really great for your family!  There are so many important reasons to laugh as a family!
My favorite reasons for Family Fun!
 Strong Bonds & Relationships

Laughing together creates a bond.  And then you all of a sudden have stories to share that are filled with fun and laughter.  When you laugh together (and often) you've got a good foundation for whatever life throws at you!

Handle Stressful Situations

I've got two stories for this one.  The first is after my dad died, when my siblings and I got together we had such a good time sharing stories.  We laughed about all the times on Christmas Eve when we were singing Christmas carols and we couldn't help but laughing.  (We're not all super musical!)  My dad would give us "the look" which would make us laugh even more.  Remembering those funny stories went a long way in helping us through a very stressful time!  While we were still very sad, it was a gift to be able to laugh and remember the fun times!

Stressful Situations, Take Two

Ok, my second story is a different way of handling a stressful situation.  And, not one I particularly recommend!  When traveling home from Spain a few years ago, our flight was cancelled (another strike in Germany!), so we were re-routed on another airline.  After a long delay, getting seats scattered throughout the plane and airport food all day, I was pretty much done!

By the time we got to Miami and went through customs we only had a short time to catch our next plane to get home.  The agent was trying to tell us it wasn't a big deal if we missed it because there were plenty of flights the next day!!  I told him (apparently not very kindly) that we were making that flight!  And of we went.  The commercial of running through the airport trying to catch a flight ~ yep, that was us.  While I certainly wasn't grace under pressure, my kids always enjoy telling the story and laughing about how mom went off on the airline agent and we made our flight.  So, while I'm not super proud of how I handled myself, I'm glad we can laugh about it and enjoy the bond this funny story has created among us! I like this article from Relax Like a Boss about Managing Stress!

Family Fun doesn't have to cost anything!

Whenever we have a family gathering or family dinner, my brother-in-law usually comes up with some sort of funny game for us to play.  It's usually nothing major, but just a way of being silly together.  My kids have come to look forward to these times together!  One of my favorites was the time we had to choose a song from a 1970's Popular Songs songbook.  Then we had to do a dramatic reading of the lyrics.  It was pretty hysterical listening to some of them!

Here, try to say these lyrics dramatically and not laugh:  Well, you can tell by the way I use my walk
I'm a woman's man: no time to talk/ Music loud and women warm, I've been kicked around/ Since I was born/ And now it's all right, it's okay/ And you may look the other way/ We can try to understand/ The New York Times' effect on man.  Hard to keep a straight face!

[clickToTweet tweet="Family Fun Time is So Important! Read these 6 Reasons Why! #familyfun #familytime #games #laughter " quote="Read why Family Fun Time is so Important!"]

Help Kids Learn to Laugh at Themselves

Putting kids (and adults) in situations where family are laughing with them and at times at them (all in fun) is important.  Kids need to learn that it's important to be able to laugh at themselves.  And, when they see everyone laughing at each other without it causing anger or hard feelings, they start to learn that it's okay.  Sometimes we make fools of ourselves and it's okay!  Sometimes we laugh at others, but it's not intended to be mean.  Teaching these lessons are important!  The fact that, as teens, my kids still enjoy playing these silly games is so awesome!

Sets the Stage for a Better Teenage Experience

I suppose this is my favorite, at the moment ~ since I have two teens at home!  When you've raised your kids in a family filled with funny stories and laughter, it helps with parent/child relationships.  Having shared lots of fun, silly, stressful ~pretty much just life ~ times together, it sets the stage for a more open and communicative relationship as your kids grow older.  I love being able to laugh with my kids and to hear them get in on the telling of stories.  Their cheerful hearts definitely do my soul good!  As Christmas this past year we played some games together, since we had the family together.  It was fun having them right in the middle of the action instead of heading off to their rooms to play on their technology!
Lessons Learned
Beyond teaching my kids lessons about handling life, I love raising them in a home that has laughter and silliness in it!  It's important for them to know how to laugh at themselves and to know that family fun can be simple and silly!  Having fun together as a family comes naturally to some, but others need to be a bit more intentional with it.  Either way is fine!  You've heard the saying, "The family that plays together, stays together!"  It's important to play and have fun together!  Now go, have some family fun!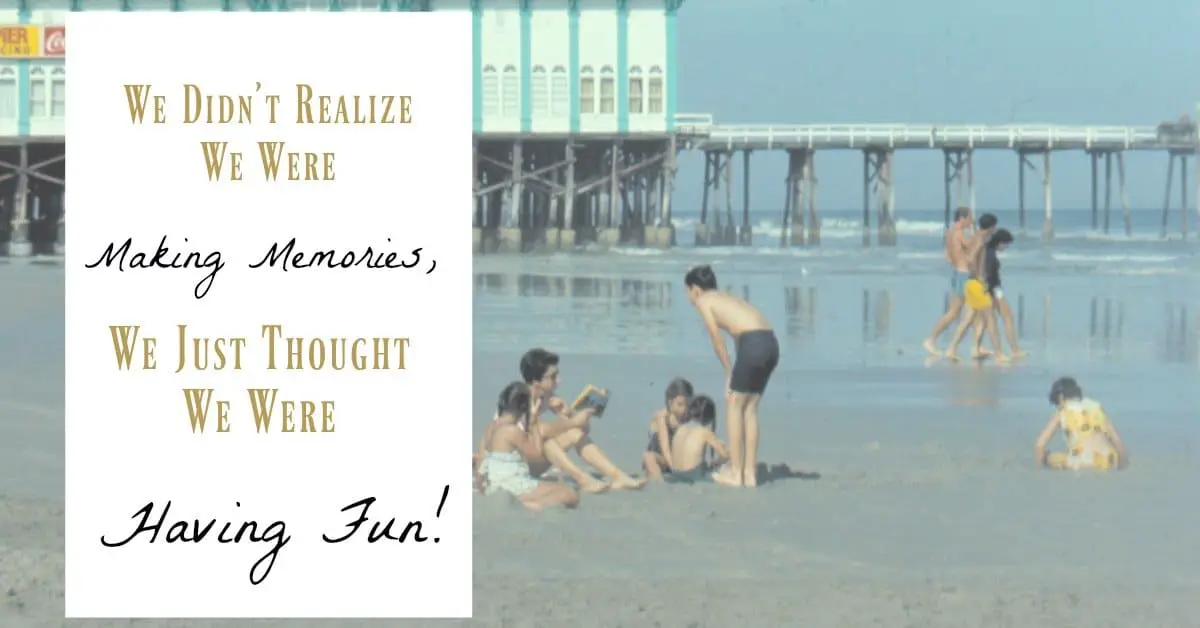 If you enjoyed this article, share it with your friends on Social Media!
Other Articles You Might Enjoy
Remember to Relax and Enjoy the Simple Things
No Christmas Gifts?! Why we Went Rogue Last Year!
Road Trip ~ 10 Helpful Tips to Make it Better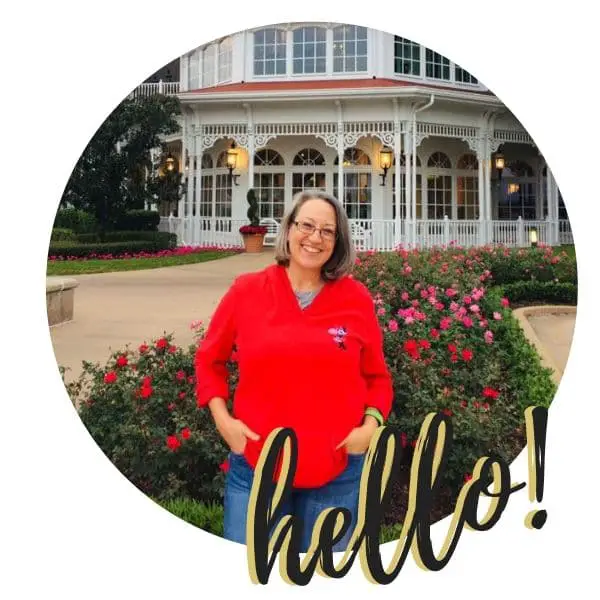 Becki is the author and founder of A Book Lover's Adventures. She has a degree in elementary education, has worked and volunteered in libraries for years, and spent several years in the travel industry. All of this has led to a love of books and travel. Becki loves to share her love by finding literary escapes to share!