My Year of Adventure ~ Week # 42
Holy moly, y'all – it's already week 42 of 2017!!  I can't believe there are only 10 weeks left in the year!  On the one hand, it feels like this year is flying by, but on the other, it has at times felt like a very long year!  This past week, for my Year of Adventure, I was super excited about a cooking school adventure!  Well, even more than the cooking school adventure, I was excited about catching up with friends!  I don't know about you, but it seems so hard these days to catch up with girlfriends.  And frankly, it seems even more necessary than usual lately!!
My Cooking School Adventure
My Humble (Cooking) Beginnings
My adventure with cooking has been a bit of a rocky road over the years.  While I would probably consider myself a decent cook, I am by no means a chef!  I don't mind the task of cooking, but it does tend to become mundane when one gets to do it daily.
When I left home for college I didn't know how to cook anything!  And, when I say anything – I pretty much mean it.  It was very sad!!  I learned very quickly how to make rice and ramen noodles.  That was pretty much my staple during many of my college years.  I am pleased that I have grown beyond rice and ramen, though we do eat a lot of rice still.
These days, as long as I have a recipe, I can cook most things.  I am not the kind of cook that can just "throw things together" and have it taste good.  But, I do enjoy feeding people and bringing friends and family together around a table.
Cooking School
When a friend I hadn't seen in too long invited me to a Publix Aprons Cooking School cooking demonstration I was super excited about it!  For me, it was a complete win-win ~ yummy food and a dear friend.  Life doesn't get much better than that!!
The cooking "demonstration" wound up being not so much a "demo" as just serving and eating.  Which for our particular situation worked out  fine.  It certainly made it easy to talk and catch up without feeling guilty about talking through someone's demo.
Our menu for the meal was quite lovely and delicious!  It was a traditional Brunch menu that included:
Different types of Mimosas, Asparagus and Gruyere Tart, Spring Onion Soup, Crab Benedict with a Field Green Salad, and for dessert a Lemon Bar Cheesecake!

Culinary Entertainment
Cooking, or at least learning to cook, seems to be a popular endeavor lately. Here's a few of the fun ways I've seen people incorporating cooking in their entertainment and adventures in life:
Booking cooking lessons on vacation.  You can do this both overseas and in the United States.
Cooking demonstrations like the one I went to.  These are popular both in homes (like through Pampered Chef), in stores that sell cooking equipment, and in grocery chains.
Cooking school/lessons are always popular.  Taking cooking lessons without committing to culinary school is a fun way to learn new skills and recipes.  These are hands on with the purpose of teaching skills.
Culinary entertainment is becoming a "thing."  Earlier this year we went and watched Alton Brown when he was on tour.  Of course he's known as a Food Network star, but watching him "in concert" was a whole different experience.
Expand Your Cooking Adventures
One of my biggest complaints about cooking is that is tends to be a solo experience for most of the meals I prepare.  But, when we share the experience, it becomes something other than an annoying task that has to be done.  So, here's a few ideas for expanding your cooking adventures:
Invite friends over!  Share the cooking and share the meal.
Take a cooking class with friends.
Join a dinner club.
Invite your kids in kitchen and teach them some of your family favorites.
The biggest thing is to figure out for you what makes cooking enjoyable.  If having people over would cause you stress – don't do it!  Find a fun way to enjoy cooking ~ make it an adventure!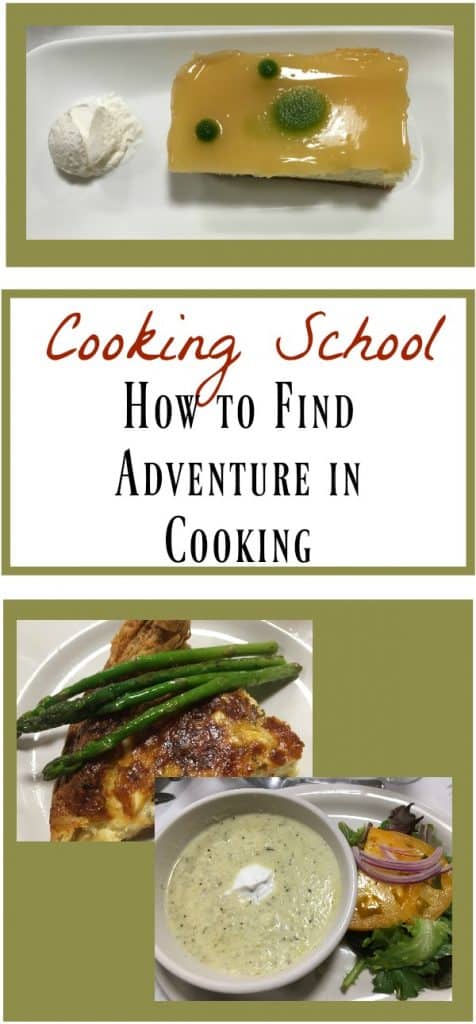 Other Articles You Might Enjoy
Girls Night Out Ideas ~ 10 Interesting & Fun Ideas
5 Tips for Surviving Life's Hard Seasons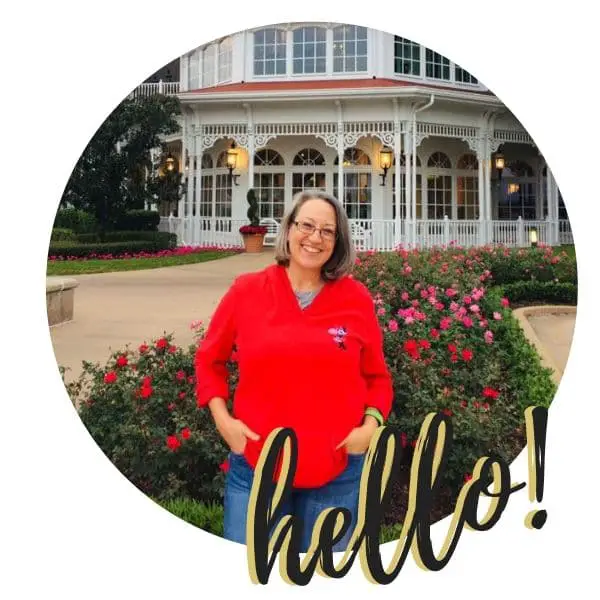 Becki is the author and founder of A Book Lover's Adventures. She has a degree in elementary education, has worked and volunteered in libraries for years, and spent several years in the travel industry. All of this has led to a love of books and travel. Becki loves to share her love by finding literary escapes to share!