What Happened when we Decided to NOT become Debt-Free….Yet?!
You may remember my last post about becoming debt-free.  In case you missed it, it's here.  In a nutshell, my husband and I decided several years ago that becoming debt-free was important to us.  And, our financial decisions have reflected that choice along the way!  So, you might ask, why the heck would we decide to NOT become debt-free.  Well, don't miss the YET at the end of that statement!  Let me start by sharing where we are, why we decided to make a change, and how that impacted our lives!
Where we are in our Debt-Free Journey
Now, before you think we've gone crazy by deciding to NOT go debt-free, let me share a few things.  For several years now we have been following the steps to become debt-free.  We went to a Dave Ramsey class several years ago that changed some of how we managed our money.  But, by that point we were already committed.  Dave Ramsey just gave us some new tools to use.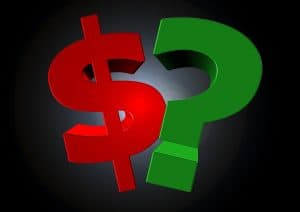 All our debt is paid off except for the house!
As I said earlier, we've been on this path for several years.  We have worked hard and made choices to get our cars, student loans, and credit cards all paid off!  Along the way we've made some good choices, but we've also made some really bad financial choices.  It's all learning opportunities, and we've adjusted as we've gone along.  According to Dave Ramsey's 7 Step Baby Steps, we are probably somewhere between 4 and 6.  So, no we're definitely not done.  But, we have made some good progress!
Our retirement is (mostly) funded!!
This one is really exciting for me!  We've been working on it for so many years, and to hear this week that our retirement is funded was very exciting.  But, before we go and have a retirement party, we have to keep in mind it's "funded" assuming the market cooperates.  If you've been funding your retirement for any length of time, you know the market is fickle at best.  I have no doubt our numbers will go up and down over the next 15 years.  So, no I'm not comfortable where we are and we will continue to work on it.  But, for a few crazy minutes I really enjoyed hearing we were "funded" 🙂
College Funds
When we sold our house in 2006, the market was crazy high and we wound up with a chunk of cash just burning a hole in our pockets.  To avoid doing anything really stupid with it, we decided to buy the Florida Pre-Paid College Tuition for both of our kids.  They were at the time 5 and 3, so we were pretty proud of ourselves for having that all sorted out.
Of course now our kids are 16 and 13, and we know it was just one step towards college funding not necessarily the final step.  Our 16 year old has decided that she doesn't want to go to school in Florida, so having the pre-paid tuition is really not all that useful?!  And the money they would pay toward an out-of-state or private college tuition is just ridiculous.  So, we've have learned that while it was probably not a horrible decision to put our money in the pre-paid, it was maybe not the best decision?
The bottom line of it all, we are still a work in progress, but we have the first few hurdles done!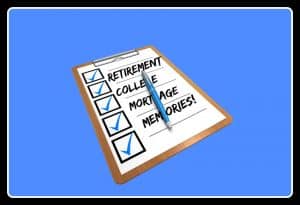 So, what Exactly are we Doing?
Ok, so back to the original statement of NOT going debt-free yet.  With the context of where we are, let me try to explain that decision.
Only a Few More Years
While having a vacation discussion a few years back, we realized we only had our kids for a few more summer vacations!  Of course, we knew that, but it really hit us when we looked at it from a family vacation standpoint.  Up to this point, most of our vacations were to visit family out of state or a long weekend at the beach.  We made the decision then that we needed to be more intentional with our travel decisions!
Slowing Down the Process
At the time we made that realization, we were paying pretty aggressively on our mortgage and could have been paid off in about 5 years from then.  We made the very conscious decision to slow down the debt-free process and use our money a little differently for the next several years.  While it would be pretty awesome to be completely debt-free, I wouldn't change that decision for anything!
Strategic Decision to Change our Path
I don't regret our decision to slow down in the least!  Since we made that decision, we became much more intentional about our time and our travels.  There were lessons about the world and about traveling we wanted to pass on to our kids.  But, we also just wanted to have fun with them.  Not all of our choices were huge or expensive, but all were intentional!
What have we done?
So, what have we done over the past few year?  Here's a few of our choices: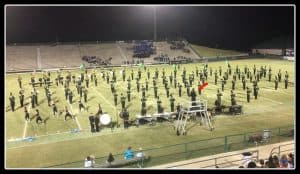 Band Fees, Football Games & Fencing, oh my!
Band and Football games have become a big part of our lives over the past several years!  It has made for some great Friday nights going to the stadium and watching the band play.  Both of our kids are in band, which gets a bit pricey.  And, of course, they can't play a "normal" instrument like a clarinet or flute.  Nope, mine go for the bassoon and baritone saxophone!  Pricey & big – ugh!
We're hoping maybe college scholarships will maybe be some of the payoff of these band years.  We'll see 🙂
And, our son has taken up fencing.  For several years this has been his summer camp activity, but just recently we decided to bite the bullet and make this a regular activity.  Again, it was a strategic and intentional decision.  And, for this moment in time, it has been fun to let him engage in fencing!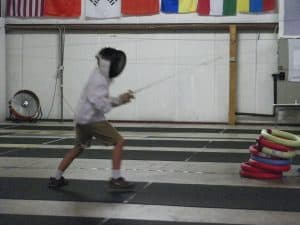 Universal Studios (a.k.a. Harry Potter World)
Living in Central Florida, it is easy to get to all the theme parks in Orlando.  But, the tickets are super expensive!  Not sure if you've been down here recently, but wowza!  A few years ago, as a family we decided to have Universal annual passes be our Christmas presents.  It was a fun decision!  Being big Harry Potter geeks, it was great to be able to go and just spend time as a family in the Wizarding World.  We had a great time and I love the stories we still talk about from then.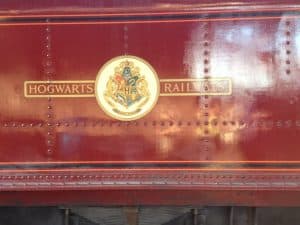 Travel
We really wanted to teach our kids how to travel and why to travel.  My article about Intentional Travel explains this better, but we knew we wanted to spend time on the road with our family!  Teaching our kids about different cultures, different ways of traveling, and just the practical logistics of traveling has been so worth it for us!  Again, the family memories have been incredible!  We've had things go wrong in our travels, but it's been great to show our kids how to handle those types of situations.  If you travel, you have to be flexible (and patient)!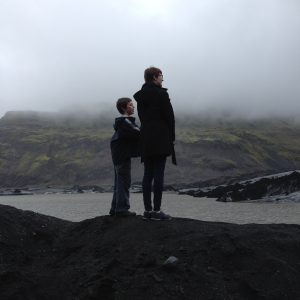 What About You?
While our decision was definitely the right one for our family, it certainly may not be for yours?  The biggest take away for me during all of this, is to make sure you know what your priorities are!
Get Your Financial House in Order!
Know Your Priorities
Spend your Time & Money on What & Who is Important to You!
What are your thoughts?!  What choices are  you making with your time and your money?  Do they reflect your priorities?  I would love to hear in the comments section!
Sharing is Caring!  Please share this post with your friends!
Other Articles you Might Enjoy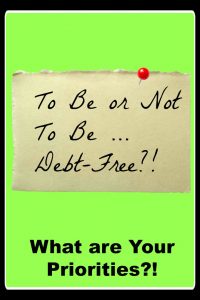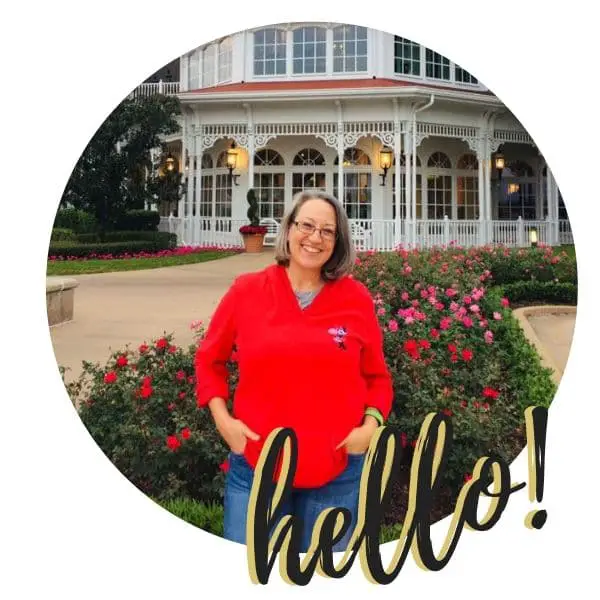 Becki is the author and founder of A Book Lover's Adventures. She has a degree in elementary education, has worked and volunteered in libraries for years, and spent several years in the travel industry. All of this has led to a love of books and travel. Becki loves to share her love by finding literary escapes to share!