Aging Parent – 5 Tips for Surviving Life's Hard Seasons
For the year of 2017 I have challenged myself to a year of adventure.  For me, that typically means to shift my perspective on life and find the adventure in the ordinary.  To not wait for the mountain top moments, but to enjoy each day that is given.  This past week I didn't write about an adventure!  It was the first time I couldn't come up with anything to write.  I felt like a failure!  It was very frustrating to not be able to do what I love to do.  Write!  Thus far along my journey, I have not had any trouble coming up with adventures to write about.  Between my kids, my husband and my mom, there is always something going on in life!  It took me a while, but I realized that I'd let one of life's hard seasons (dealing with an aging parent) get the best of me this week!
An Aging Parent and The Hard Seasons
Have you ever found yourself in one of life's hard seasons?  That's where I find myself right now.  Most of the time it doesn't get to me.  But, it feels like the past week or so it's been a little rougher than usual.
Sandwich Generation Family
Have you heard of the sandwich generation?  That's what I am!  And, probably most of the folks who are in their 40s-50s.  It means you have people you are responsible for on both sides of your life.
So, on one side, I have my family.  That consists of my husband, myself and our two teenagers.  In general, I find this to be a really fun and exciting season in our family!  Our daughter only has one year left in high school and is looking at colleges.  Our son is getting ready to start high school next year.  Very exciting stuff!
On the other side, I have an aging parent.  Mom is 81 years old, legally blind and has dementia.  Let me tell you, it is really hard to watch a loved one decline.  As I'm sure with anyone with dementia, routine is critical.  But, each time we feel like we have a good routine or that life is going smoothly, something changes and we are scrambling again to find balance.  As mom declines, our routine demand changes and even though they are necessary changes, they are hard!
Making Room For Changes
I quit my job in last June so I would have more time available to commit to mom.  While I don't regret making that decision, it was just tough that I had to make it.  I really loved what I did, I worked in an elementary school library.  It was a fantastic opportunity to be around kids and books!  I was able to be part of a fabulous team, be creative and be a book nerd!  So, quitting wasn't an easy decision, even though I knew it was the right one!
I think life offers us a lot of hard seasons.  I remember when I had a toddler and an infant and feeling like I would never get sleep again.  Or when we had a 5-year old and a 2-year old and decided to move.  New job, new school, new house…no stress there!  So, while I don't think that this hard season is necessarily harder than others, it just happens to be the one I'm in.  And frankly, some days it kinda sucks!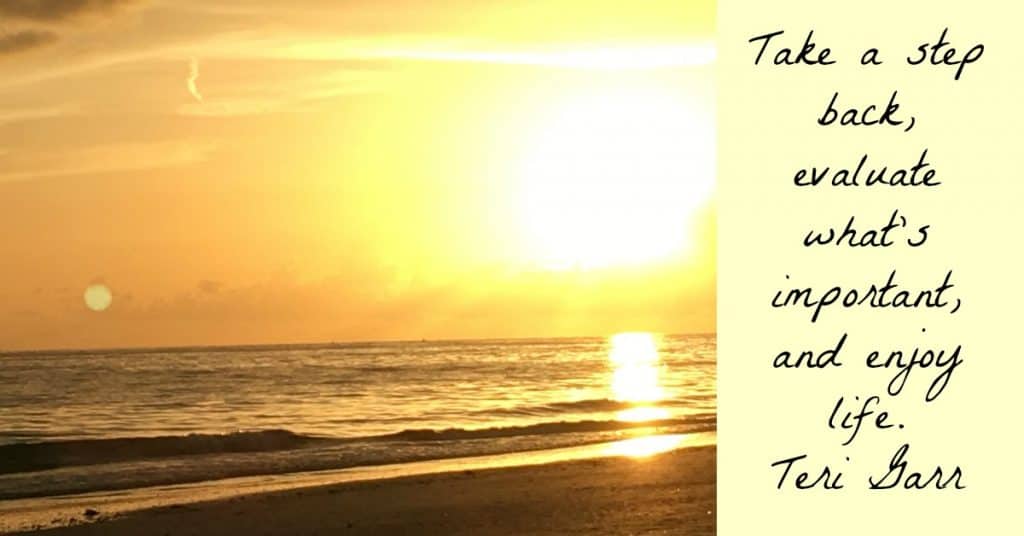 Surviving the Hard Seasons
This week I decided it was time to stop letting this hard season control me.   I know I have limited time with my aging parent, and so it doesn't do to not try to make the best of it! I realized it was time to just enjoy my time with my mom and family and I wound up feeling much more balanced on the other end of the week!
So, here's my 5 Tips for Surviving an Aging Parent and Life's Hard Seasons
Grace

I definitely have to remember to show myself grace sometimes.  Allow the "failures", the slumps, the low days, but remember they are not my norm!

Gratitude

Remembering what I do have in life versus focusing on what I don't have always helps me move out of a slump.  I have a LOT to be thankful for in my life!  Sometimes I have to slow down and take the time to remember that!

Comfort

Sometimes, we have to pamper ourselves.  One way I enjoy pampering myself is with comfort food.  We have a Thai restaurant in town that, to me, is just comfort on a plate!  So, this week my mom and I indulged in some delicious comfort Thai food!  We ordered it ahead of time and brought it back to my house and ate on the porch.  It wound up being a peaceful and yummy prescription for my slump!

Adventure

This week I decided to go on a "planned" adventure.  Usually, I just take the week as it comes and don't have any "planned" adventures.  But, I thought that might help me this week and I had a whole article figured out to go with it.  Well, life (and adventures) don't always go as planned, lol!

In our lovely little town we have something going on called DeLand Rocks.  People paint rocks and then hide them around town.  It has been a really fun thing to watch on Facebook.  It provides a creative outlet for a lot of people who enjoy painting the rocks.  And, it provides a fun reason to get families downtown to go on a rock hunt.

This seemed like the perfect way to jump back into adventure.  And, since I had my mom with me, it provided an opportunity to walk around outside (which she loves).  Our "adventure" wound up being somewhat of a failure because we couldn't find any rocks!  But, at the same time, it wasn't a failure at all.  We had a great time walking around the town we love.  We had funny conversations about rocks and why we were looking for them.  My mom found it very absurd that we were looking for rocks.  It made for a funny conversation.  So, even though we didn't find any rocks, we did have ourselves an adventure!

I'm hoping to maybe try this one again!  I'd love to write an article about it, but it's kinda hard to write about when I can't find any rocks, lol!

Music

Music is another part of my life that always helps return balance!  I come from a fairly musical family.  My grandfather was a concert pianist and conductor, but somehow that music gene just completely skipped over me. So, my enjoyment of music is in the listening.  As I sit here writing, I'm listening to Queen, and smiling!

This week I was able to attend a middle school concert that my son was part of.  Both of my children are part of their school bands, and  it gives me great pleasure to see my children perform and make beautiful music.
Don't Let Your Season Steal Your Adventure
That has been my lesson this week!  I can't let this hard season of my life (or any other) steal my joy and my ability to see life as an adventure!  I also found that it's important to know what helps me get my balance back.  As anyone who is living with an aging parent know, our time with them is limited!
So, giving myself grace and comfort and music and adventure has brought me back in balance!  And, I look forward to continuing along with my adventures this year!
Remember, sharing is caring!  So, please share this article with your friends on Social Media!
[social_warfare]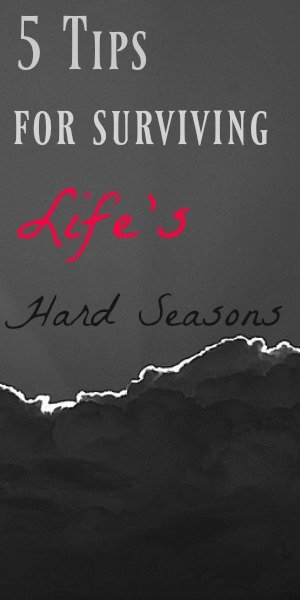 Other Articles You Might Enjoy
Letting Go – One of the Joys and Agony of Parenting
Caught in the Middle of Family – Part 1
Leaving a Legacy ~ One Beautiful Way to Leave a Legacy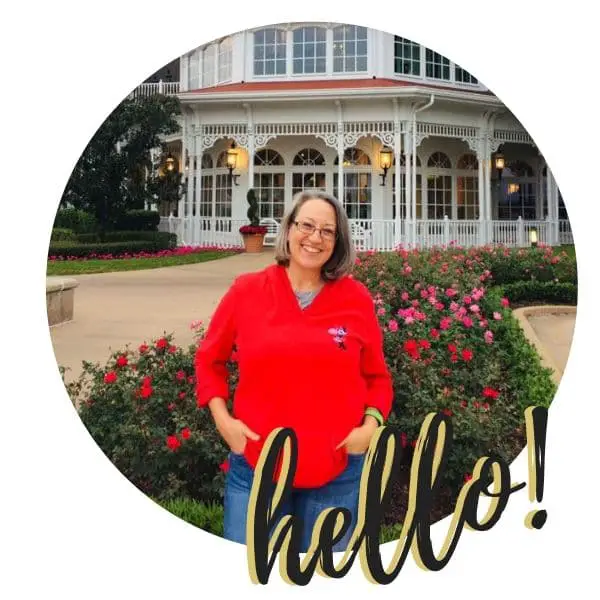 Becki is the author and founder of A Book Lover's Adventures. She has a degree in elementary education, has worked and volunteered in libraries for years, and spent several years in the travel industry. All of this has led to a love of books and travel. Becki loves to share her love by finding literary escapes to share!