My Adventurous Week Surviving and Enjoying College Tours
For 2017, I have challenged myself to a Year of Adventure!  For me, that means not just waiting for the "mountain top" experiences, but making the most of every day!  So far, it's been a great year.  I've tried some new things, but mostly I've just been intentional about enjoy my small everyday adventures.  My children are both teenagers, which means my time with them is limited!  So, I plan to make the most of that time while I can.  My adventure this past week was with my daughter.  We spent a week together going on a whirlwind of college tours!
Our Whirlwind of College Tours
Packing Like a Champ
Our adventure started before we got in the car!  It started with us trying to figure out what to pack.  You see, we were determined to not check anything on the airline.  But, that meant that everything we took had to fit in the overhead bin and under the seat in front of us.  The added challenge was that the weather in Wisconsin and Illinois was 19 degrees!!  Packing sweaters and jeans in a small bag is tricky!  And, to top it off, we had to bring my daughter's bassoon.  She  had scheduled a lesson with the bassoon professor at each of the schools we were visiting.
Here was my packing list:
2 leggings (doubling up helps)
Jeans (worn on plane)
Long Sleeve shirt
Sweater dress
Red Sweater (worn on plane)
Black Sweater
Jacket (worn on plane)
Boots
Booties (worn on plane
Loafers
toiletries and under-things
med kit
That was it for the backpack!  I can tell you everything was worn more than once ~ especially the leggings.  They were under my jeans most days!  Thankfully, the rest of our trip was spent in cars, so we didn't have to worry about how much we were taking home!  So, once we got to Wisconsin, we hit up the Goodwill!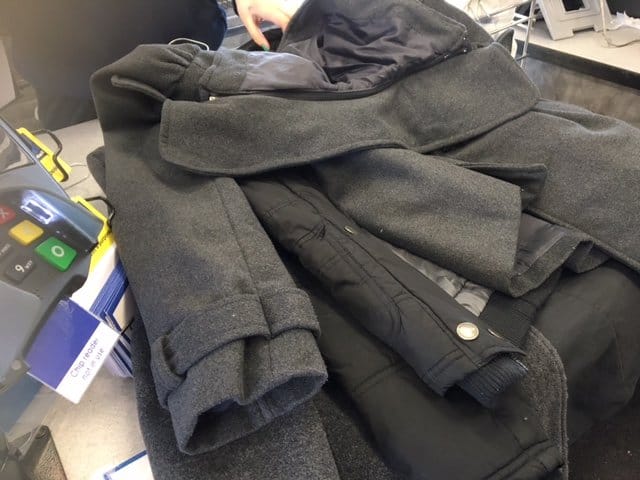 Road Trip Togetherness
Spending all day, every day with just my daughter hasn't happened in probably 14 years!  At least, not for 5 days in a row!  It was a lot of fun to be able to visit colleges with her.  Here's a few things I learned about my daughter.
She's not very good at reading a map!  For some reason, this one really surprised me?!  But, I guess with Google Maps, one doesn't really need to know how to read a map.  But, it was an interesting revelation.
Our phones have very different music on them ~ not surprising!  My phone is filled with Contemporary Christian, 80's Pop, a little piano and a little Classical.  My daughter's phone is filled with musicals!  We heard some Hamilton, Les Miserable, and some I'm not even sure what it was, lol!
My daughter grinds her teeth at night!  Usually when we share a hotel room, it's all four of us in there.  And we're usually all pretty exhausted, so I've never noticed this before.  Probably need to talk to the dentist about this one!?
She's good at asking questions and getting her thoughts down on paper.  We got into a routine with each school that she would ask most of the questions and I would be the note taker.   Then, on the way to our next stop, she would write down all her thoughts and impressions while they were fresh.
She's a quick learner.  At each school, my daughter had set up a lesson with the bassoon professor.  It was fun to sit in on each of these and watch the process.  I took notes, but let's be honest – I had no idea what the heck I was writing about!  Since I've never played an instrument, I know nothing about playing a bassoon!  But, it was fascinating to watch how she learns and adapted to each of the different teachers.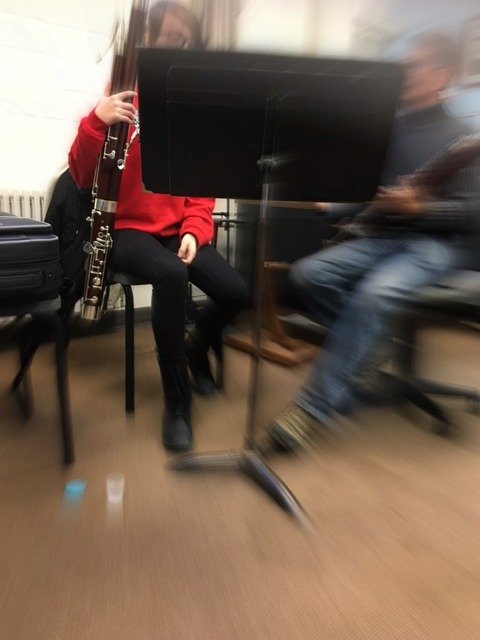 The Adventure Continues…
While the road trip might be over, I have no doubt we'll be visiting more schools in the near future!  And, I look forward to it!  I'm sure over the summer we'll be off again for more of the same, and then auditions will be at the beginning of next year.  While all these trips consume a lot of time, energy and money, I would trade it for anything.  Being able to share this adventure with my daughter is an honor and a delight!
Our time with our children is extremely limited!  While in the midst of diapers and meltdowns early on it was hard to believe I'd ever miss any of that.  And while I don't really miss diapers, I do miss the cute, cuddly kids I used to have.  Each stage offers us opportunities to get to know our children all over again, so take those moments when offered!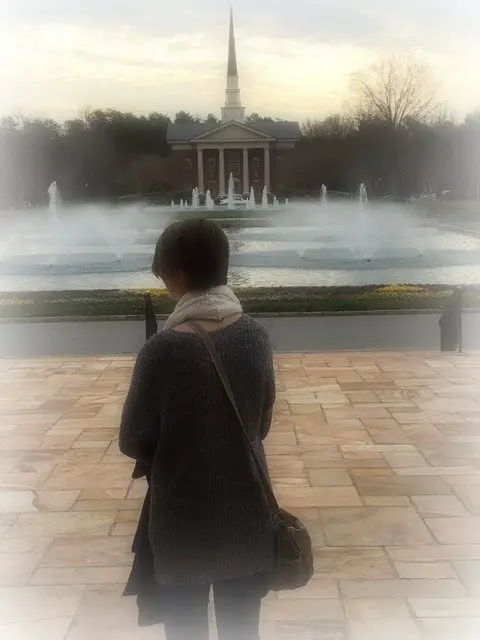 Lessons Learned
My daughter gets her organizational skills from me.  That's a good thing!  Actually, she might even be a little better than me!
While our taste in music might be different, it was fun to share it for a while!
It's a lot of fun to hang out with teens!  Snatch the chances to be with them while you can!
Remember, sharing is caring!  So, please share with your friends on Social Media!
Other Articles You Might Enjoy!
How to Travel Light for Your Spring Break Adventure
Travel Intentionally ~ Where Do You Want to Go?!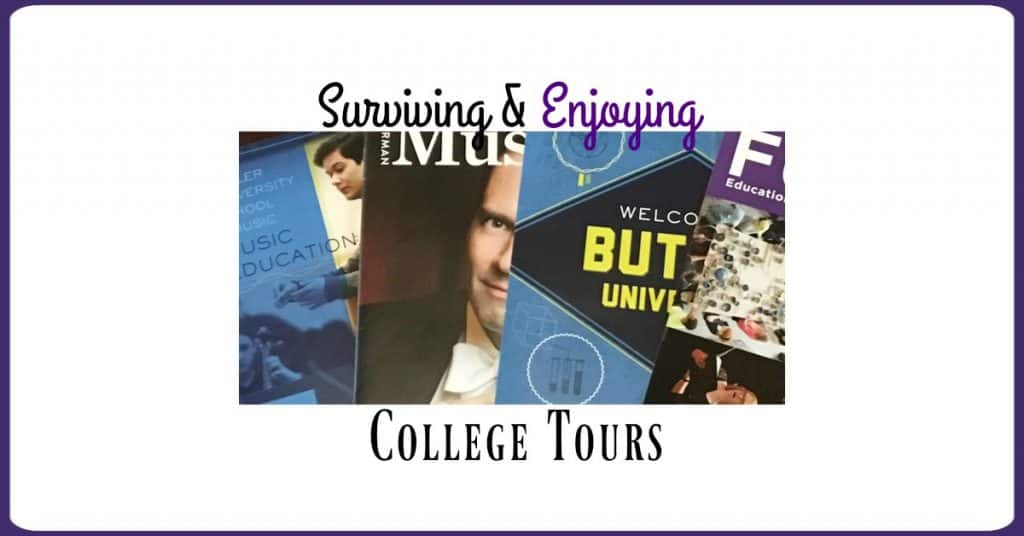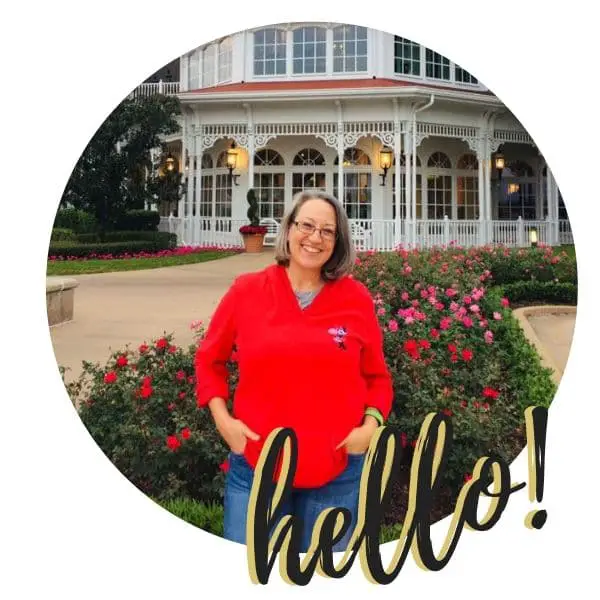 Becki is the author and founder of A Book Lover's Adventures. She has a degree in elementary education, has worked and volunteered in libraries for years, and spent several years in the travel industry. All of this has led to a love of books and travel. Becki loves to share her love by finding literary escapes to share!